THE INSIDE SCOOP ON NURSING SIMULATION FROM 2 EXPERTS
Aug 22, 2022, 12:07 PM
<7-min. read> Nursing simulation is crucial for providing experience students can't gain in clinical settings to build their clinical judgment skills.
---
HOW NURSING SIMULATION CONQUERS THE CRISIS FOR AUTHENTIC CLINICAL EXPERIENCE
Lipstick smeared across her cheek, the young woman was wide-eyed and overly energetic. Unable to stand quietly, she randomly rubbed her hand up and down her skirt, shifting side to side. As the nurse attempted assessment, the woman was unusually talkative, answering quickly with exaggerated self-confidence before being suddenly distracted. Later, her conversation progressed into an episode of clanging, her rhyming words veering off into topics unrelated to the conversation.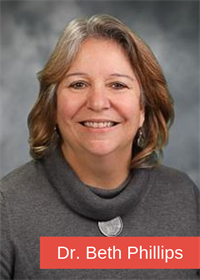 Bipolar disorder — as exhibited by the client described — is not widespread in the general population. It affects — at most — about 4.4% of the general population in the United States. But because some 50-90 percent of people with serious mental illness like bipolar disorder have 1 or more chronic medical illnesses, it's likely your students will encounter clients with the ailment in practice.

---
LEARN ABOUT SCREEN-BASED NURSING SIMULATIONS
---
What are the chances, though, that your students will work with a client exhibiting bipolar disorder in clinical? And what about all the other life-threatening scenarios they will face? How can students gain the necessary experience to feel confident in handling the wildly fluctuating circumstances of real-life nursing?
We talked to 2 of the nursing profession's most-respected simulation experts to get some advice:
Beth Phillips, PhD, RN, CNE, CHSE, ATI Strategic Nursing Advisor and former associate professor in the

School of Nursing at Duke University

(Durham, N.C.)/director of the Institute of Educational Excellence
Suzan Kardong-Edgren, PhD, RN, ANEF, CHSE, FSSH, FAAN, Senior Fellow,

Center for Medical Simulation

(Boston).
Their advice will help you navigate the opportunities of using nursing simulation with your students.
THE DIFFICULTIES OF DELIVERING NURSING CLINICAL EXPERIENCE
According to a report by the American Association of Colleges of Nursing (AACN), "2019-2020 Enrollment and graduations in baccalaureate and graduate programs in nursing," U.S. nursing schools turned away 80,407 qualified applicants from baccalaureate and graduate nursing programs in 2019 due to an insufficient number of clinical sites, clinical preceptors, and budget constraints, among other factors.
Nursing simulation, then, has become the go-to solution for many programs to replace clinical experience.
What types of simulation does the
National Council of the State Boards of Nursing (NCSBN)
deem as acceptable? Its seminal report stated simulation is "an activity or event replicating clinical practice using scenarios, high-fidelity manikins, medium-fidelity manikins, standardized patients, role playing, skills stations, and computer-based critical-thinking simulations."
Included among the computer-based nursing simulation activities that NCSBN studied was
ATI's Real Life
Clinical Reasoning Scenarios
.
NURSING SIMULATION'S ADVANTAGES OVER PROVIDER-BASED CLINICAL EXPERIENCES
"When we send students to clinical, we are really at the mercy of the patients that are there," said Dr. Phillips. "But, with simulation and virtual environments, we can create and provide consistent experiences for students."

For those who believe screen-based simulation can't deliver the emotional impact of real-life clinical, Dr. Phillips advised setting aside such concerns. "I've personally experienced, in virtual environments, feeling nervous that my patient was going to crump on me or was going to stop breathing," she said. "I've seen in my previous work that when students saw a patient wasn't doing well, they had a visceral reaction to it, even though it was on a computer screen.
"So, I know that we can learn in a simulated type of environment. I know that it can affect students' processes and how they make decisions later on in their careers."

Besides giving students authentic emotional experiences, nursing simulation tools — such as Real Life Clinical Reasoning, a screen-based platform from ATI — can develop students' critical thinking, clinical decision-making, and clinical judgment skills.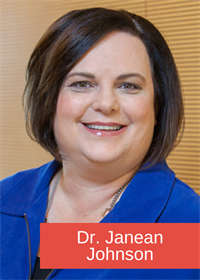 "Students become deeply engaged in the realistic client scenarios," said Janean Johnson, PhD, MSN, RN, CNE, ATI Consultant. Johnson has a robust background in clinical practice and nursing education.

"The scenarios offer challenging situations in which students must make crucial healthcare decisions," she said. "If they make the wrong one? They can significantly impact client outcomes."

More specifically, Real Life Clinical Reasoning provides 2 key advantages:
1) BUILD + MEASURE CLINICAL DECISION-MAKING SKILLS USING NURSING SIMULATION
Students will:
Deepen their learning as they choose different options along the scenarios' "branching-logic" decision points, redoing each scenario and making different choices to learn which leads to the best outcomes
Develop stronger critical thinking, clinical decision-making, and clinical judgment via deeper engagement
Educators will:
Measure students' clinical decision-making ability alongside competencies from

QSEN

, NCLEX Client Need Categories, and relevant body functions.
2) GAIN EXPERIENCE IN REAL-LIFE CLINICAL SITUATIONS USING NURSING SIMULATION
The solution offers:
Credible scenarios that provide experience with clinical situations nurses face in real life without the need for live clinical presence or any risk to client safety
Exposure to situations students will see every day, as well as less common situations that traditional clinical rotations often miss
A consistent clinical experience, ensuring students encounter the same sets of clients and scenarios
The opportunity to practice as often as students want so they remediate and hone their skills
Live-actor clients who exhibit pain, confusion, and anger, fostering an emotional connection in students to each situation.
CLINICAL SITUATIONS IN WHICH NURSING SIMULATION IS HUGELY IMPACTFUL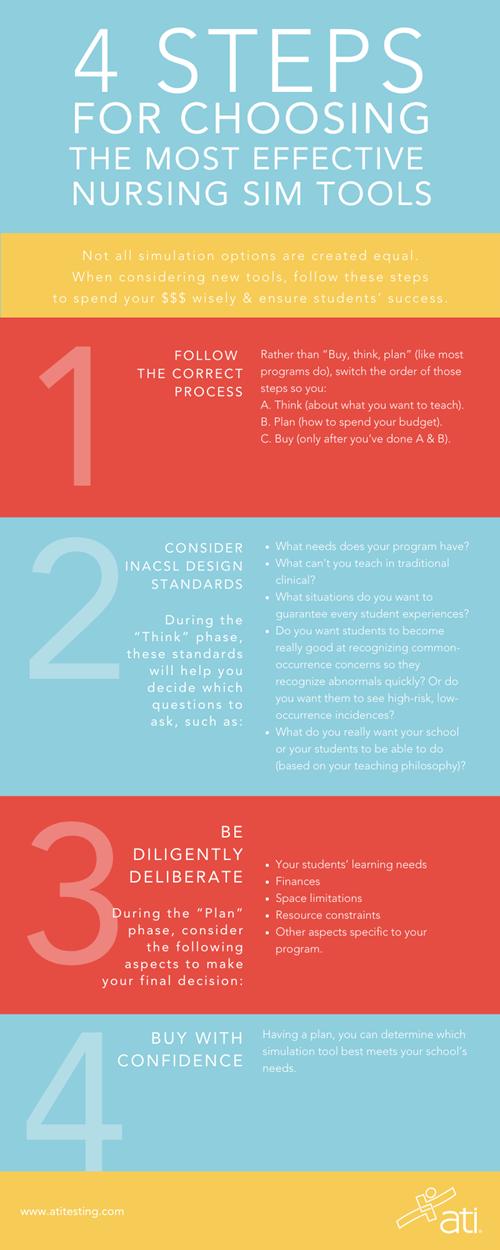 Dr. Phillips pointed out the importance of students gaining first-hand experience with life-threatening situations in risk-free environments. She mentioned pre-eclampsia and postpartum hemorrhage as 2 especially dangerous situations with which students need to be familiar.
"We can't guarantee they're all going to see those in clinicals," she explained. "We hope they don't, because it means the mom is really, really sick. However, that would be something we would want them to experience."
---
DOWNLOAD THE INFOGRAPHIC AT RIGHT AS A HANDY REFERENCE
---
Simulation tools such as Real Life incorporate a wide variety of scenarios to provide that knowledge. Both pre-eclampsia and postpartum hemorrhage are, in fact, part of a group of RN Maternal-Newborn scenarios in Real Life. A separate module on RN Mental Health includes situations such as bipolar disorder — including the very scenario described at the beginning of this article — as well as schizophrenia, anxiety disorder, and alcohol abuse.
Additional modules focus on RN Medical-Surgical, PN Adult Medical Surgical, and RN Nursing Care of Children.
HOW TO IDENTIFY EFFECTIVE NURSING SIMULATION TOOLS
Not all nursing simulation options are equal, so choosing which types to use in your program is important to your students' success.
As you consider the options, make decisions based on your students' learning needs, finances, space, resource constraints, and more.

Dr. Kardong-Edgren suggests taking advice she heard years ago from Michael A. Seropian, MD, FRCPC, director of nursing simulation for the Department of Anesthesiology at Oregon Health & Science University (Portland).

"He said you need to think about what you're trying to teach," Dr. Kardong-Edgren explained. "He says, 'Think. Plan. Buy.'" But few nursing programs follow that timeline. "What usually happens for us in schools of nursing," said Dr. Kardong-Edgren, "is that we get a big grant, and we have to spend all the money by May. And, so, we buy. And then we think. And then we plan."

She suggests schools consider following the "INACSL Standards of best practice: Simulation," which are designed to meet identified objectives and optimize achievement of expected outcomes.

"If we use the INACSL standard — the design standard — the first thing we should be thinking about is, 'What needs do we have within a program of nursing?' 'What can't I teach using my traditional clinical?' 'What would I like to guarantee that everybody in our program sees?' 'Do we want to consider that we want to get people really good at common-occurrence, everyday things so that they recognize abnormals when they occur? Or do we have an approach that says: I want people to see high-risk, low-occurrence things?'"

Answers to these questions will be crucial in helping with your needs assessment, she said, adding one more query to consider: "What do I really want my school or my students to be able to do?"

The answer to that question, she said, comes down to the teaching philosophy at your school.
THE IMPORTANCE OF SCENARIOS IN YOUR NURSING SIMULATION LESSONS
Another aspect to consider when choosing nursing simulation tools? Scenarios. Researchers stress that good scenario design is more important than the technology or method of the simulation. A good sim requires:
Clear learning objectives
Problem-solving components
Student support
Fidelity appropriate for the learning objectives
Structured debriefing.
Real Life Clinical Reasoning fulfills those suggestions with its lesson plans and learning activities.

ATI Consultant Johnson said, "To build their clinical judgment skills, students need experience making decisions — including wrong decisions. Every experience adds to their knowledge and understanding of the impact of their actions." Johnson added, "It's so important to give them the opportunity to practice, practice, and practice some more. When they enter the real world of nursing? They'll be prepared to think on their feet and deliver the compassionate, safe nursing their patients need."
---
Learn more about how to implement nursing simulation inside and outside your classroom. Read "Using screen-based simulation: 3 helpful lesson plans."
---
Watch a clip from ATI's Real Life Clinical Reasoning:


---