ATI Chief Nursing Officer Sheryl Sommer, PhD, RN, CNE, is in regular contact with NCSBN's key officials, including Phil Dickison, PhD, RN its Chief Officer, Operations & Examinations.
Whenever we have new information about how NCSBN's advancements and modifications to the Next Generation NCLEX (NGN) will impact you and your students, count on finding it here in videos, interviews, articles, infographics, and industry bulletins based on information directly from the source: NCSBN. Plus, we're always working on new resources to help you better understand the crucial connection between clinical judgment and the ability of a new nurse to be competent and safe. That connection is a key reason for the development of the Next Generation NCLEX, so we'll gather that information here, as well, to make it easy for you to find the information you need.
Register for workshops and sessions focused on the Next Generation NCLEX.
Bookmark our Events page to stay up to date.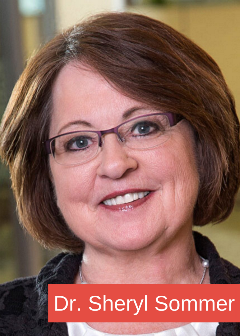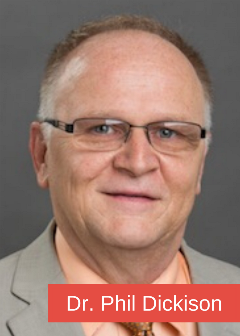 ---
ATI'S EXPERTS WILL HELP YOU ANSWER THE CRUCIAL QUESTION: WHY DO WE NEED THE NEXT GENERATION NCLEX?
(HINT: NEW NURSES FACE MORE COMPLEX CLIENT NEEDS IN A RAPIDLY CHANGING HEALTHCARE ENVIRONMENT.)
Consider: When you were in nursing school, your instructors probably didn't talk about clinical judgment — at least not using that term. So why is it important to assess this skill today? Why is it time to launch the Next Generation NCLEX? Basically, general nursing in current times is much more complex. More than 50 years ago, when the nursing process was first defined, nurses provided care that was fairly basic (unless the nurse worked in a specialty area such as critical care, ob-gyn, or med-surg).

Today, healthcare is more dynamic. It moves at a rapid pace. And nurses now care for people who are much sicker and who have multiple, complex problems compared to clients in the past. The NCSBN confirmed this reality by viewing new nurses at work in efforts to research the need for the Next Generation NCLEX. This observational practice analysis verified how often new nurses use clinical judgment in their daily tasks in today's practice settings. The organization realized it was critical to change the NCLEX so that the exam can accurately assess candidates' clinical judgment skills to ensure public safety.
---
OUR EXPERTS RELY ON RESEARCH FROM NCSBN TO HELP YOU PREPARE FOR THE NEXT GEN NCLEX
THE NATIONAL COUNCIL OF STATE BOARDS OF NURSING HAS BEEN PLANNING FOR THE NEXT GENERATION NCLEX FOR MANY YEARS.
In 2009, the NCSBN held conversations with professionals in clinical practice and other nursing experts as it considered the development of the Next Generation NCLEX. They determined that the current level of decision-making in nursing had led to a large number of practice errors by entry-level nurses.
Studies showed that as many as 65% of entry-level nurse errors were related to poor clinical decision-making and that only 20% of employers of new nurses were satisfied with their decision-making capabilities.
From 2012-2014, the NCSBN collaborated on two studies about nursing practice and the entry- level nurse. Detailed in more than 2,500 pages, these studies established the need for clinical judgment as one of the top five skills required to enter nursing practice. Two other high-priority skills were problem-solving and critical thinking, which are both vital to clinical judgment. (The other two required skills were active listening and professional communication.)
The RN Nursing Knowledge Survey from 2017 offered more evidence of the need for clinical judgment. Newly licensed RNs, RN supervisors, and RN educators unanimously agreed on the importance of clinical judgment. LPN experts shared the same concerns.
As a result of these findings, the NCSBN determined it was vital to move forward with the Next Generation NCLEX (NGN) Project.
---
RESEARCH IS THE BACKBONE OF THE NEXT GENERATION NCLEX.
The NCSBN's team of researchers and psychometricians have followed eight evidence-based steps to prepare for the Next Gen NCLEX:
1) DEVELOP A CLINICAL JUDGMENT MODEL
The NCSBN developed a model of five interacting layers that illustrate the complex process of clinical judgment, including the context in which decisions are made.
2) CREATE ITEM PROTOTYPES
Measuring clinical judgment requires more unique item types than simple multiple-response questions, as well as different scoring methodologies, including penalties for answers indicating a lack of clinical judgment.
3) TEST ITEM USABILITY
Students, nurses, and educators have reviewed item prototypes to ensure they represent real-life clinical judgment scenarios.
4) COLLECT ITEM DATA
The NCSBN added a "Special Research Section" with new item types for select students to voluntarily answer after completion of the current NCLEX. Their responses didn't impact their scores but do provide valuable insight on question fidelity.
5) RESEARCH MEASUREMENT
Psychometricians have received millions of data points from the responses to the "Special Research Section." Ongoing analysis has been determining which item types accurately measure clinical judgment and nursing competence.
6) BUILD TECHNOLOGY
The NCSBN is now developing the complex technology needed to support the new item types that will appear in the Next Generation NCLEX.
7) PERFORM ALPHA/BETA TESTS
Multiple evaluations will be necessary to assess test items. The NCSBN is scrutinizing every item type for those providing the highest accuracy.
8) LAUNCH NEW NCLEX
After the operational phase of testing and building item types, the Next Generation NCLEX is scheduled to launch in April 2023.
---
THE PURPOSE OF THE SPECIAL RESEARCH SECTION
THIS SECTION OF THE CURRENT NCLEX IS A CRUCIAL FACTOR IN DEVELOPING THE NEXT GENERATION NCLEX.
Starting in July 2017, the NCSBN began including a Special Research Section (SRS) as part of the NCLEX-RN exam for select candidates. In October 2020, it began offering an SRS to select PN candidates.
The SRS presents unique item types that are specially designed to evaluate the candidate's clinical judgment skills as part of the Next Gen NCLEX. Candidates receive 30 minutes to complete the SRS after their standard NCLEX exam with no impact on their NCLEX score.
Candidates' answers provide data to the NCSBN for use in testing and analyzing the new item types.

The NCSBN says, "This research helps identify Next Generation NCLEX (NGN) items that are at the appropriate difficulty level for entry-level nurses — items that are neither too difficult nor too easy. The research section also helps gather data related to the time required to respond to the new NGN items. Validating both the content and the measurement properties of items is essential to developing a standard-leading assessment of clinical judgment."
Find key information about NGN Below
PREPARING FOR THE NEXT GENERATION NCLEX
STEP 1: DON'T CHANGE THE NURSING FRAMEWORK YOU USE.
The introduction of the Next Generation NCLEX does not mean you need to start using a different nursing framework from whatever you've been using. Despite what you may have heard, the new test is simply a measurement tool designed to assess the way students think; it is not a new cognitive model. Thus, you should continue to use whatever nursing framework your program has always used.

The NCSBN's Dr. Dickison explained why the organization was confident in this statement.
From July 2017 through December 2018, the NCSBN had more than 340,000 individuals interact with new item types designed to measure clinical judgment on the Next Generation NCLEX, Dr. Dickison explained.

All of those students had been educated using a variety of nursing frameworks. And, no matter what method the student had been taught, the impact was the same: Students who performed well on the regular NCLEX also performed well on the Next Generation NCLEX-style items and vice versus.
STEP 2: ENSURE CLINICAL JUDGMENT IS PART OF YOUR LESSONS.
To encourage the development of clinical judgment as you prepare for the Next Generation NCLEX, make it a critical curriculum component. Incorporate it into:
Student learning outcomes

Student assignments

Provide multiple opportunities to develop clinical judgment skills. Give students experience with real-life scenarios/case studies.

Curriculum evaluations

Review student acquisition of CJ skills.

Teaching resources and tools

Incorporate learning activities that require clinical judgment.

Student assessments

Incorporate iteration into assessments by continually adding new info. Force re-evaluation throughout the process rather than waiting until the end. Also, continuously provide feedback. Students need to know where they make mistakes even if they ultimately reach the correct decision.
STEP 3: UNDERSTAND THE CLINICAL JUDGMENT MEASUREMENT MODEL, A FRAMEWORK FOR THE NEXT GENERATION NCLEX.
The Clinical Judgment Measurement Model (CJMM) was created to help evaluate candidates' clinical judgment. The NCSBN has been using the CJMM to develop most of the item types that will appear on the Next Generation NCLEX, and these new item types are similar to the contextual unfolding case studies that most nursing programs already use.
That similarity eases the transition to the NGN from the current version of the NCLEX.
Here's how the NCSBN describes the CJMM's relationship to the nursing profession:
"Layers 3 and 4 of the CJMM delineate the cognitive process of how a nurse makes decisions for Layer 2. Based on the client's response from Layer 2, either satisfactory or unsatisfactory, the nurse can move through the entire cognitive processes of Layers 3 and 4 again. The entirety of nursing clinical judgment in Layer 1 subsequently impacts the clinical decision for the client's needs at Layer 0."
LAYER 3: THE 6 COGNITIVE PHASES OF CLINICAL JUDGMENT
In considering the education and testing the skills and knowledge of entry-level nurses, the NCSBN believes it is essential to focus on Layer 3 of the CJMM.
The 6 steps in this layer involve a repetitious process in which the nurse practices each phase. As nurses in the clinical setting are repeatedly exposed to the phases and repeatedly must assess clients' conditions, their experience grows, as does their confidence in themselves.
Initially, as a new nurse, this cognitive process is deliberate and methodical. Over time, however, the process becomes inherent and fundamental to how nurses do their jobs.
LAYER 4: ENVIRONMENTAL AND INDIVIDUAL FACTORS
To further help nursing students understand the aspects of their job that affect their clinical judgment, the NCSBN laid out Layer 4. This layer identifies additional factors that impact the clinical situation.
Considering these environmental and individual factors is crucial to ensuring a nurse makes an appropriate clinical decision.
Some examples of these factors are:
Environmental
Setting, situation, and environment (i.e., safety considerations, equipment, surroundings)
Client observation (i.e., age, symptoms of health alteration)
Resources (i.e., staffing, supplies, beds, care partners)
Health record (i.e., history, labs, diagnostic tests, I&O, medications, treatments)
Time pressure (i.e., pager, STAT medication, change in client condition)
Cultural considerations (i.e., language, literacy, religion, diet)
Task complexity (i.e., level of difficulty, complicated versus simple action, number of people involved, sound delegation)
Risk assessment (i.e., identifying and finding ways to remove or minimize harm to promote safety and health)
Individual
Nurse factors (i.e., knowledge, skills, specialty)
Nurse characteristics (i.e., attitudes, prior experiences, level of experience)
Cognitive load (i.e., demands on the nurse, stress, problem solving, memory).
STEP 4: DON'T WORRY ABOUT EXPLAINING THE CLINICAL JUDGMENT MEASUREMENT MODEL TO STUDENTS.
Many educators have been concerned about how to explain the Clinical Judgment Measurement Model (CJMM) to students in preparation for the Next Gen NCLEX. It admittedly is a complicated-looking graphic. But, honestly, you don't need to share it with students — at least not right away.

Remember, the NCSBN didn't create the CJMM for educating students. The CJMM is simply an assessment model used for developing the new item types on the Next Generation NCLEX and for nurse educators to measure student learning.

The NCSBN emphasizes:

"Any evidence-based curriculum that teaches clinical judgment effectively will provide students with preparation necessary for the new components of the exam."

So, for now, focus on providing your new students with a basic understand of nursing problem-solving, whether that's via the Nursing Process, Tanner's Clinical Judgment Model, or another pedagogical model your school uses to teach clinical judgment.
Once students have a clear understanding of nursing problem-solving, you can introduce the CJMM, specifically Layer 3 (see above). Explain how the phases of clinical judgment in the model align with the nursing process your program uses by showing students an easy-to-understand illustration — "The relationship of approaches fostering clinical judgment" — developed by ATI and included in the "ATI Guide for Clinical Judgment."
Point out the relationship between the nursing process and clinical judgment and how they work in tandem to help nurses deal with complex clinical situations.
STEP 5: IDENTIFY ACTIVITIES YOU CAN USE TO HELP STUDENTS DEVELOP SKILLS FOR EACH PHASE.
Building on the advice regarding teaching techniques and tips (see above), you can start to create more specific activities that enhance the development of each phase of clinical judgment as you prepare students for the Next Gen NCLEX.
As you create activities, pay attention to the appropriate nursing actions (expected responses and behaviors) associated with each phase.
To help, the following pages identify aspects of each phase to help you create a variety of learning activities.

Read on to find out more about:

The step of the Nursing Process with which each phase aligns
A definition of each phase
Suggestions for activities for each phase.
PHASE 1: RECOGNIZE CUES (ASSESSMENT)
DEFINITION
The filtering of information from different sources (i.e., signs, symptoms, health history, environment).
IN OTHER WORDS
The nurse collects relevant information about the client.
NURSING ACTIONS
(Expected responses and behaviors)
Use knowledge, experience, and evidence to assess clients.
Collect relevant subjective/objective client information and data.
Identify subtle and apparent changes in client condition and related factors.
Document expected and unexpected patterns/trends/changes in clinical findings using verbal, nonverbal, written, and electronic modes of communication.
Recognize when to seek guidance from more experienced colleagues.
PHASE 2: ANALYZE CUES (ANALYSIS)
DEFINITION
The linking of recognized cues to the client's clinical presentation and establishing probable client needs, concerns, and problems.
IN OTHER WORDS
The nurse identifies the client's problem(s) to be able to address that problem.
NURSING ACTIONS
(Expected responses and behaviors)
Compare client findings to evidence-based resources.
Analyze expected and unexpected findings in health data.
Anticipate illness/injury and wellness progression.
Identify client problems and related health alterations.
Analyze client needs.
Identify potential complications.
Identify how pathophysiology relates to clinical presentation.
Identify data that is of immediate concern.
PHASE 3: PRIORITIZE HYPOTHESES (ANALYSIS)
DEFINITION
Establishing priorities of care based on the client's health problems (i.e., environmental factors, risk assessment, urgency, signs/symptoms, diagnostic test, lab values).
IN OTHER WORDS
The nurse identifies the level of importance for each client problem.
NURSING ACTIONS
(Expected responses and behaviors)
Organize client assessment information according to changes, patterns, and trends.
Use standards of care and empirical frameworks for priority setting.
Establish and prioritize client problems/needs based on the analysis of information and factors.
PHASE 4: GENERATE SOLUTIONS (PLANNING)
DEFINITION
Identifying expected outcomes and related nursing interventions to ensure clients' needs are met.
IN OTHER WORDS
The nurse works with the client and members of the healthcare team to establish desired outcomes and the best evidence-based interventions to achieve them.
NURSING ACTIONS
(Expected responses and behaviors)
Collaborate with members of the interprofessional healthcare team to establish client outcomes and the plan of care.
Collaborate with the client and care partners to establish client outcomes and the plan of care.
Identify optimal client outcomes based on information and factors.
Prioritize plan of care to achieve optimal client outcomes.
Prioritize nursing care when caring for multiple clients.
Reprioritize nursing actions as the client's condition changes.
Modify a plan of care to assure achievement of optimal client outcomes when indicated.
Determine the potential impact of selected interventions.
PHASE 5: TAKE ACTION (IMPLEMENTATION)
DEFINITION
To implement appropriate interventions based on nursing knowledge, priorities of care, and planned outcomes to promote, maintain, or restore a client's health.
IN OTHER WORDS
The nurse takes action by implementing interventions that address the highest priorities. Note: Sometimes, the nurse will decide no action is required, which itself is an action.
NURSING ACTIONS
(Expected responses and behaviors)
Promptly and accurately perform nursing actions based on prioritized client problems.
Implement a plan of care in collaboration with members of the interprofessional healthcare team.
Implement a plan of care in collaboration with the client and care partners.
Accurately document client care data and information
Incorporate client preferences and needs when performing nursing actions.
Provide education to the client and/or care partner(s) regarding the client's health condition and care management.
Participate in coordination of care with the client and healthcare team.
Monitor the client's response to interventions.
PHASE 6: EVALUATE OUTCOMES (EVALUATION)
DEFINITION
To evaluate a client's response to nursing interventions and reach a nursing judgment regarding the extent to which outcomes have been met.
IN OTHER WORDS
The nurse is comparing observed outcomes against expected outcomes, reassessing the client's condition to determine whether expected outcomes have been achieved.
NURSING ACTIONS
(Expected responses and behaviors)
Reassess client condition to determine achievement of expected outcomes.
Evaluate efficacy of nursing actions to determine if client outcomes were met.
Modify client outcomes and/or nursing actions based on the client's response and clinical findings when indicated.
Update and revise the plan of care.