ATI Chief Nursing Officer Patty Knecht, PhD, RN, ANEF, is in regular contact with NCSBN's key officials, including Phil Dickison, PhD, RN its Chief Officer, Operations & Examinations.
Whenever we have new information about how NCSBN's advancements and modifications to the Next Generation NCLEX (NGN) will impact you and your students, count on finding it here in videos, interviews, articles, infographics, and industry bulletins based on information directly from the source: NCSBN. Plus, we're always working on new resources to help you better understand the crucial connection between clinical judgment and the ability of a new nurse to be competent and safe. That connection is a key reason for the development of the Next Generation NCLEX, so we'll gather that information here, as well, to make it easy for you to find the information you need.
Register for workshops and sessions focused on the Next Generation NCLEX.
Bookmark our Events page to stay up to date.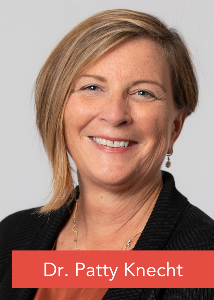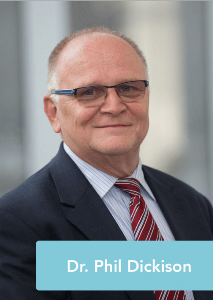 ---
ATI'S EXPERTS WILL HELP YOU ANSWER THE CRUCIAL QUESTION: WHY DO WE NEED A NEW NCLEX NOW?
(HINT: NURSES FACE MORE COMPLEX CLIENT NEEDS IN A RAPIDLY CHANGING HEALTHCARE ENVIRONMENT.)
When you were in nursing school, your instructors probably didn't talk about clinical judgment — at least not using that term. So why is it important to assess this skill today?
Because healthcare is now much more dynamic. It moves at a rapid pace. And nurses now care for people with more acute, complex, chronic illnesses that require completely new technology.
The NCSBN confirmed this reality by viewing new nurses at work. This observational practice analysis verified how often new nurses use clinical judgment in their daily tasks in today's practice settings. The organization realized it was critical to change the NCLEX so that the exam can accurately assess candidates' clinical judgment skills to ensure public safety.
---
OUR EXPERTS RELY ON RESEARCH FROM NCSBN
THE NATIONAL COUNCIL OF STATE BOARDS OF NURSING HAS BEEN PLANNING FOR THE NEXT GENERATION NCLEX FOR MANY YEARS.
In 2009, the NCSBN held conversations with professionals in clinical practice and nursing experts. They determined that the current level of decision-making in nursing had led to a large number of practice errors by entry-level nurses.
Since then, the problem has only gotten worse. An article by Kavanagh and Sharpnack (2021) said that 2016-2020 data showed only 14 percent of new graduate RNs demonstrated entry-level competencies. Worse, 2020 year-to-date graduate data from 200 unique schools of nursing displayed an even more disturbing decline: Only 9 percent of new RN grads ranked in the acceptable competency range for a novice nurse.
The NCSBN's studies underscored that recent data. Its research showed clinical judgment is one of the top five skills required to enter nursing practice. Two other high-priority skills were problem-solving and critical thinking, which are both vital to clinical judgment. (The other two required skills were active listening and professional communication.)
The RN Nursing Knowledge Survey from 2017 offered more evidence of the need for clinical judgment. Newly licensed RNs, RN supervisors, and RN educators unanimously agreed on the importance of clinical judgment.
PN experts shared the same concerns.
As a result of these findings, the NCSBN determined it was vital to move forward with the Next Generation NCLEX (NGN) Project.
---
RESEARCH IS THE BACKBONE OF THE NCSBN' S PLAN.
The NCSBN's team of researchers and psychometricians have followed 8 evidence-based steps to prepare for the new version of the exam:
1) DEVELOP A CLINICAL JUDGMENT MODEL
The NCSBN developed a model of 5 interacting layers that illustrate the complex process of clinical judgment, including the context in which decisions are made.
2) CREATE ITEM PROTOTYPES
Measuring clinical judgment requires more unique item types than simple multiple-choice questions, as well as different scoring methodologies, including one that deducts points for incorrect responses.
3) TEST ITEM USABILITY
Students, nurses, and educators have reviewed item prototypes to ensure they represent real-life clinical judgment scenarios.
4) COLLECT ITEM DATA
The NCSBN added a "Special Research Section" with new item types for select students to voluntarily answer after completion of the current NCLEX. Their responses don' t impact their scores but do provide valuable insight on question validity.
5) RESEARCH MEASUREMENT
Psychometricians have received millions of data points from the responses to the "Special Research Sections." Ongoing analysis has been determining which item types accurately measure clinical judgment and nursing competence.
6) BUILD TECHNOLOGY
The NCSBN is now developing the complex technology needed to support the new item types.
7) PERFORM ALPHA/BETA TESTS
Multiple evaluations are necessary to assess test questions. The NCSBN is scrutinizing every item type for those providing the highest accuracy.
8) LAUNCH NEW NCLEX
After the operational phase of testing and building item types, the Next Generation NCLEX is scheduled to launch April 1, 2023.
---
THE PURPOSE OF THE SPECIAL RESEARCH SECTION
THIS SECTION OF THE CURRENT NCLEX IS A CRUCIAL FACTOR IN DEVELOPING THE NGN.
Starting in July 2017, the NCSBN began including a Special Research Section (SRS) as part of the NCLEX-RN exam for select candidates. In October 2020, it began offering an SRS to select PN candidates.
The SRS presents unique item types that are specially designed to evaluate the candidate's clinical judgment skills. Candidates receive 30 minutes to complete the SRS after their standard NCLEX exam with no impact on their NCLEX score.
Candidates' answers provide data to the NCSBN for use in testing and analyzing the new item types.

The NCSBN says, "This research helps identify Next Generation NCLEX (NGN) items that are at the appropriate difficulty level for entry-level nurses — items that are neither too difficult nor too easy. The research section also helps gather data related to the time required to respond to the new NGN items. Validating both the content and the measurement properties of items is essential to developing a standard-leading assessment of clinical judgment."