ATI TEAS SmartPrep Study Package
What makes SmartPrep so smart?
40 percent of students have to take the TEAS more than once. SmartPrep is backed by advanced remediation technology, meaning it always knows where you stand and exactly how to help you improve so you earn your highest score the very first time you take the TEAS.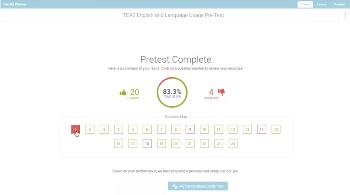 A study solution unlike anything on the market.
SmartPrep is much more than your typical TEAS prep product. No other study solution is as comprehensive, intuitive, and backed by data. Here's how: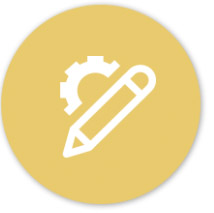 Individualized study plans
Before you begin studying, SmartPrep tests what you already know to create a customized plan that shifts your focus to subjects you should spend a little more time on.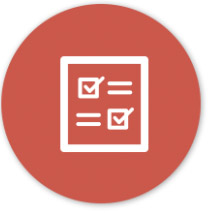 Most complete prep method
This self-directed tutorial is made up of 65 in-depth lessons and more than 650 review questions, including concept videos, images, a glossary, and links to additional learning.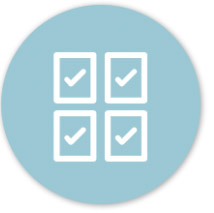 Aligned to actual TEAS
The lessons and questions are weighted according to the subjects tested by the TEAS exam - Science, Math, Reading, and English and Language Usage. Each lesson is followed by comprehension checks and targeted remediation for full preparation.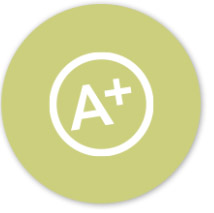 Proven by results
In a 2-year study of 220 students, results showed that individuals who studied with SmartPrep improved their overall TEAS score by an average of 7.5 percent.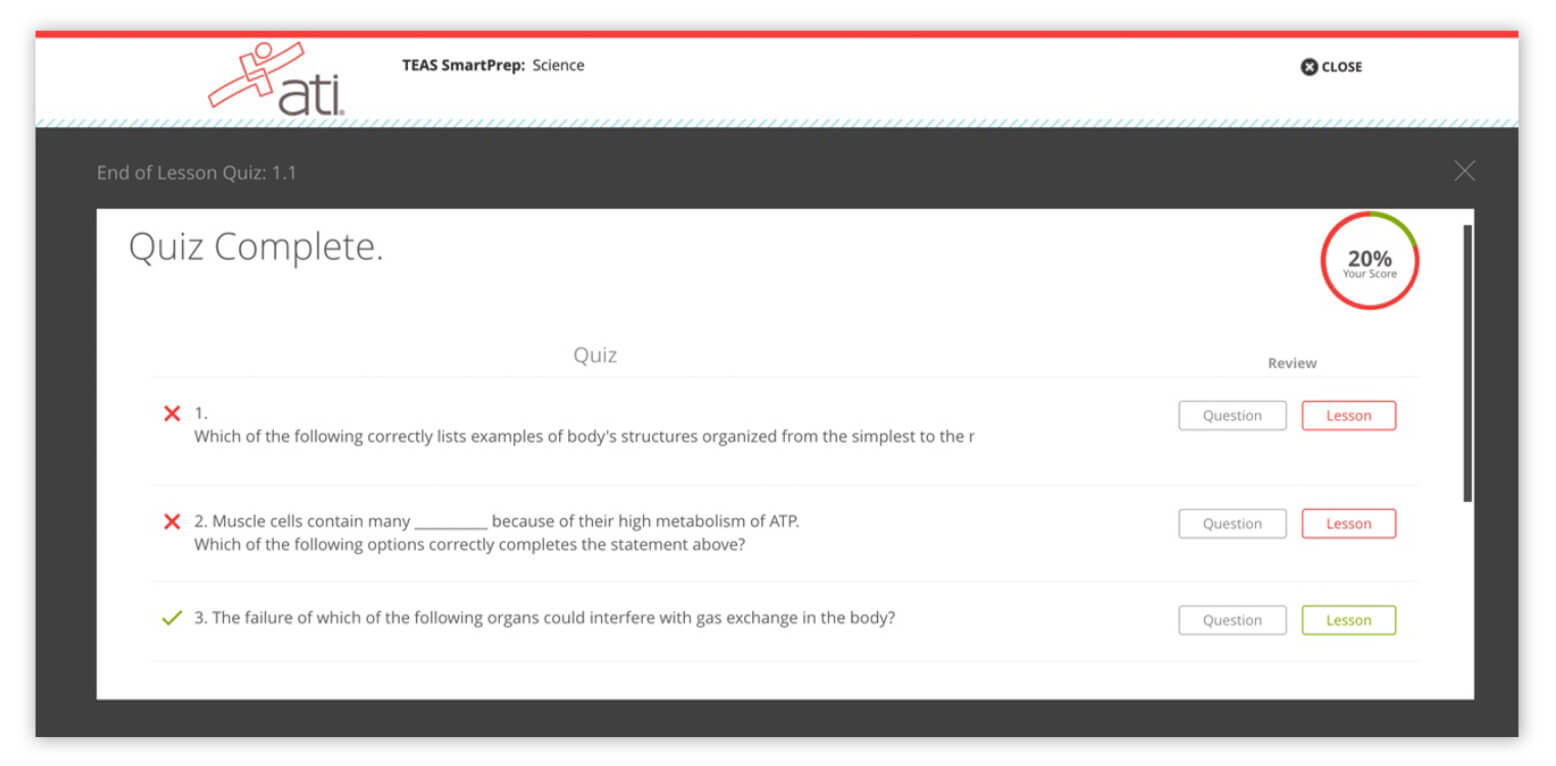 Individualized study plans
SmartPrep provides a custom prep approach for every subject on the TEAS based on your diagnostic pretest score.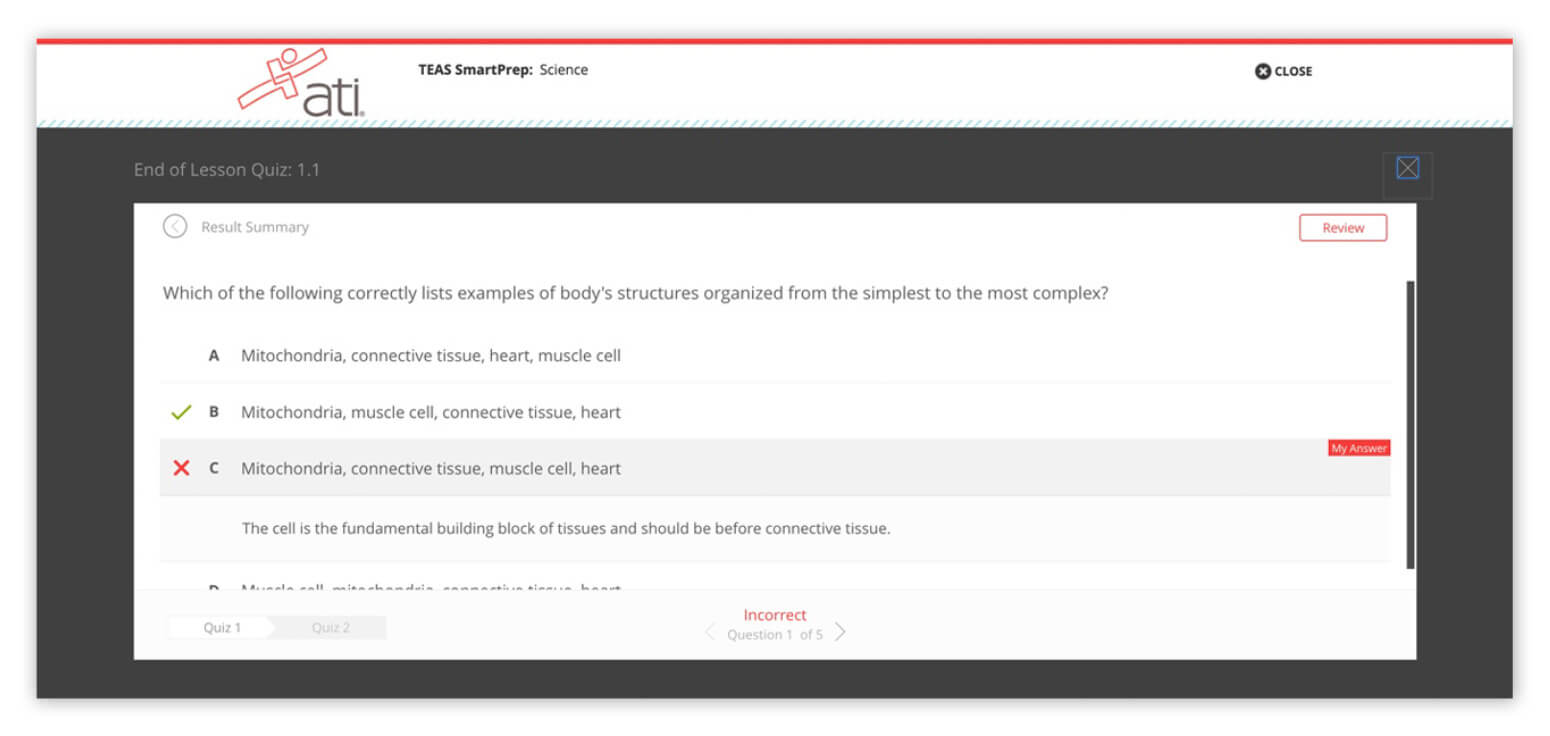 Detailed rationales for right and wrong answers
Receive explanations for every question & answer, including pretests, end-of-section tests, in-section comprehension check questions, and more.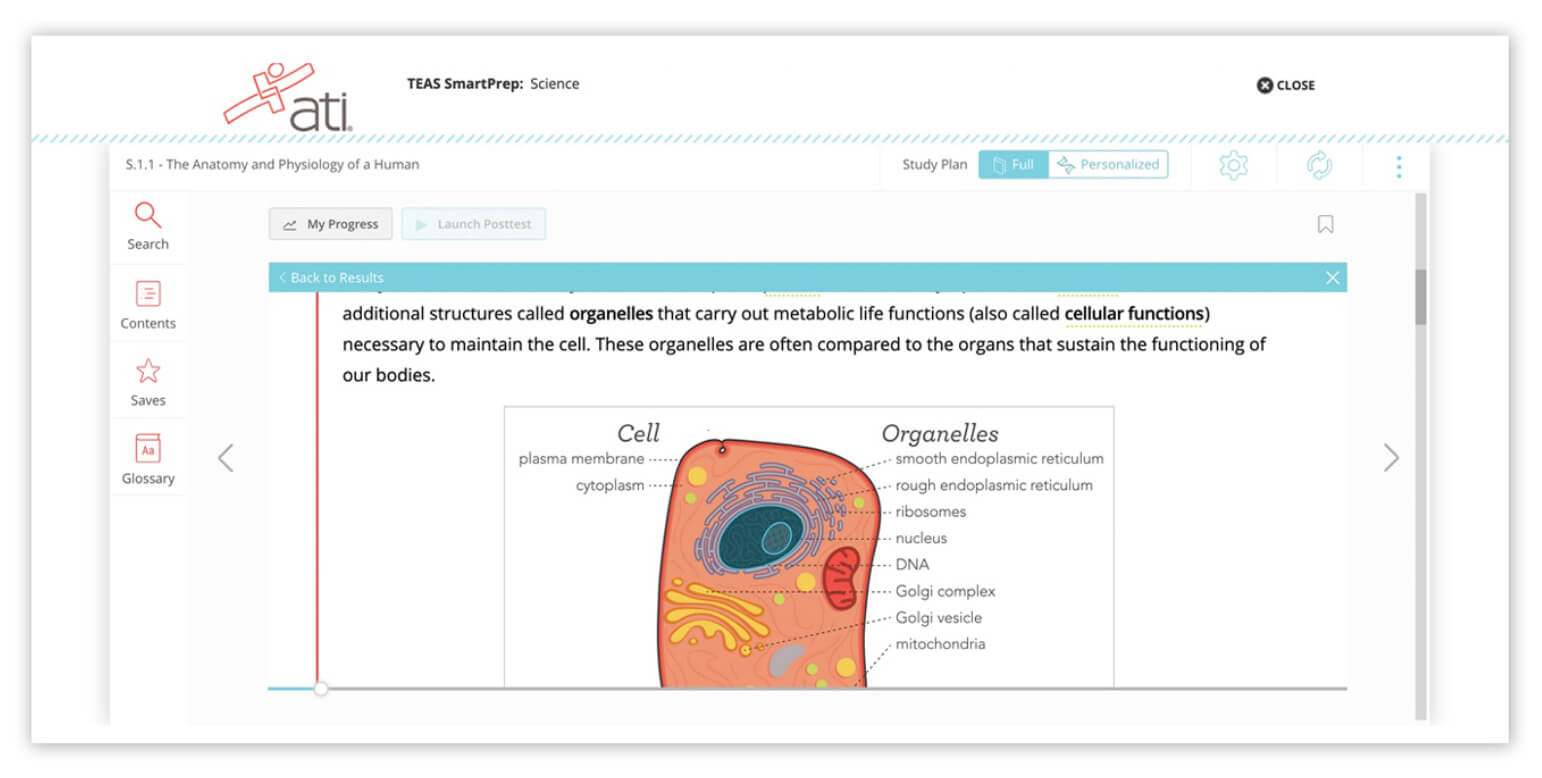 Rich media for different learners
Interact with videos, diagrams, images, and more for a deepened understanding of content topics.
Prepare with 65 lessons across four subjects.
Before you begin, you'll take a diagnostic test so SmartPrep can determine your customized study plan. After each lesson, you'll check your comprehension with a short quiz to determine if you've learned the material or should revisit the content for further remediation.
Science - 22 Lessons
Human Anatomy & Physiology, Life & Physical Sciences, Scientific Reasoning, and more.
Reading - 19 Lessons
Key Ideas & Details, Craft & Structure, Integration of Knowledge & Ideas, and more.
Math - 15 Lessons
Numbers & Algebra, Measurement & Data, and more.
English & Language Usage - 9 Lessons
Conventions of Standard English, Knowledge of Language, Vocabulary Acquisition, and more.
ATI TEAS Smartprep is available for unlimited use for 90 days. After 90 days, there will be a $30 fee to activate your SmartPrep account for an additional 90 day period. To renew the SmartPrep Tutorial please login to your student account.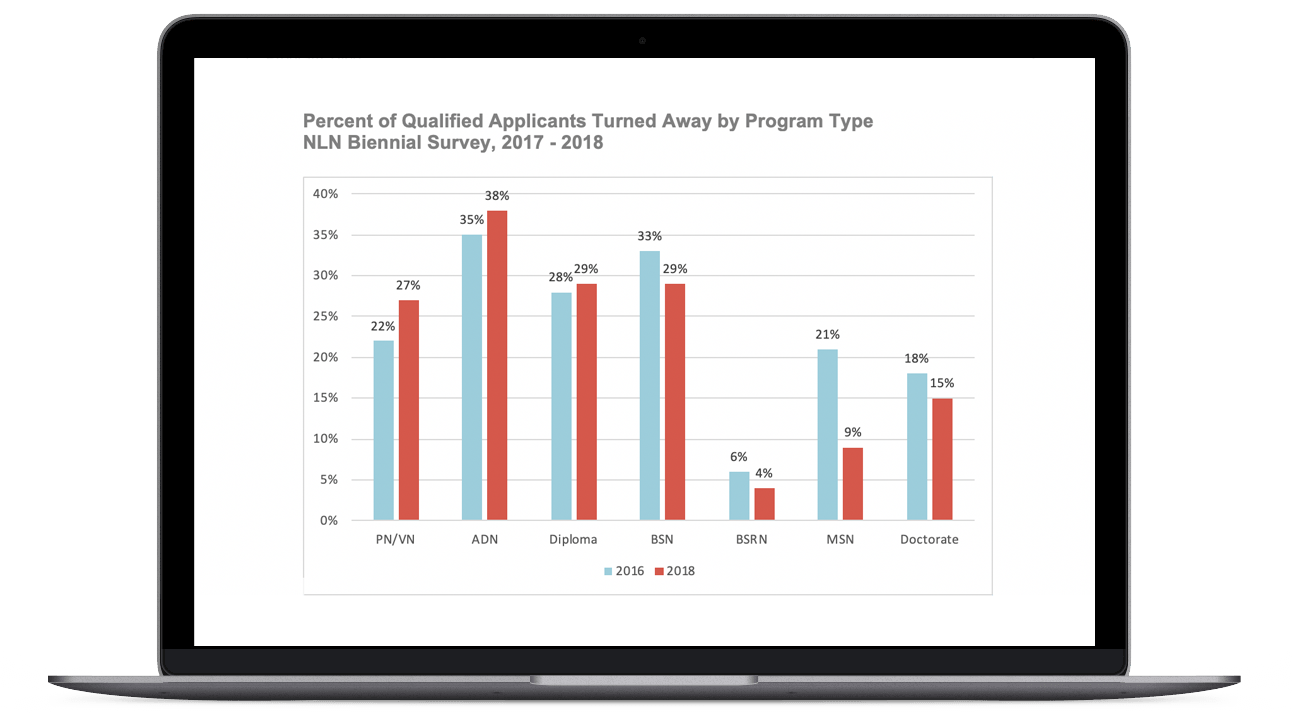 Don't just prep to pass. Prep to earn your highest score.
Passing the TEAS is a key component of getting into nursing and allied health schools, but 30% of qualified applicants are turned away from ADN, Diploma, and BSN programs. Because it's a comprehensive exam, you'll be tested on four different subject areas, so thorough preparation is crucial. We recommend allowing at least 6 weeks of preparation prior to taking the TEAS. On a tighter schedule? Don't worry; we have solutions that fit any timeline.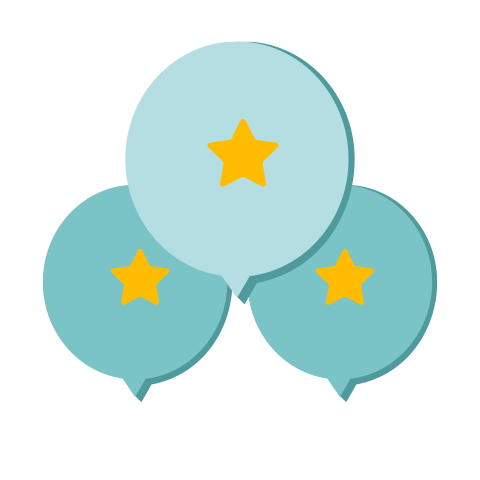 "I am a mom of five, going back to school to be a nurse. I didn't want to mess around; I wanted to get the TEAS done right the first time! I am so happy that I purchased the SmartPrep Package. It was worth every penny, and I know my acceptance to nursing school will be owed to the help that it gave me."
Hannah C.
For your best TEAS score, use our products together: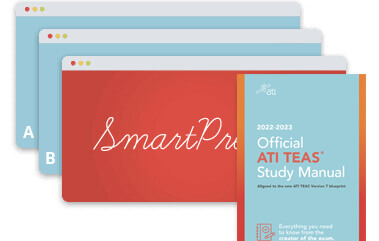 Comprehensive Study Package
$249$314 value
Save $50 with
coupon
---
The most complete prep package on the market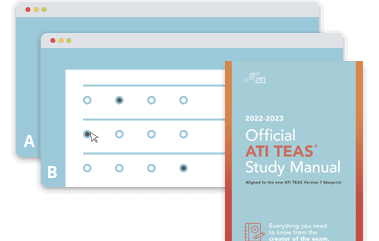 Basic Study Package
$90 $125 value
Free ground shipping with
coupon
---
Receive both practice assessments and our study manual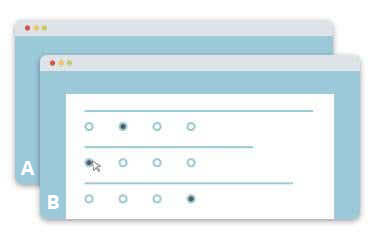 Practice Assessment Package
$80$100 value
Save 10% with coupon
---
Receive both practice assessments and save.