Special Offer! Get exclusive access to the most commonly missed TEAS questions with the purchase of any package.
Plus get free ground shipping on the Study Guide with coupon: TFREESHIP.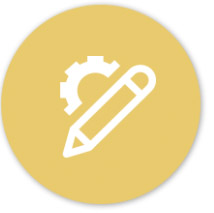 Written by the Creator of the Exam
Find everything you need to know in this official study guide for the ATI TEAS Version 7, including an expanded list of sub-sections and questions that pattern the actual exam.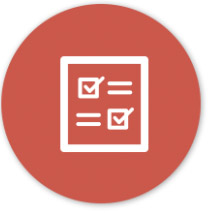 Printed Study Guide or eBook
Now you have a choice. If you prefer studying with tangible prep materials, the printed study guide is for you. Or if you would like to have an electronic version of our study guide, we have that too. The choice is yours, each for the same price with the same great TEAS content and practice problems.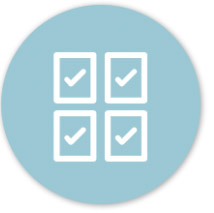 Aligned to ATI TEAS Version 7
The contents of the study guide are weighted according to the subjects tested by the new ATI TEAS Version 7 exam - science, math, reading, and English and language usage.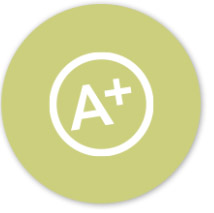 NEW ATI TEAS Version 7 Exam Resources
The 2022-2023 study guide has a new full-length, comprehensive practice test with rationales for right and wrong answers. And you'll find practice problems throughout the study guide including over 325 end-of-chapter questions and four full-length unit quizzes, all aligned to the ATI TEAS Version 7 exam both in question type and format. This includes the new alternate item question type.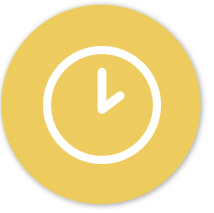 4 Years of eBook Access
If you choose to purchase the ATI TEAS Study Guide eBook, you will have access for 4 years from the time of purchase.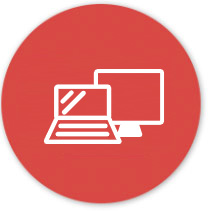 Device Requirements
The ATI TEAS Study Guide eBook works best on a desktop, laptop, or tablet with a consistent internet connection.1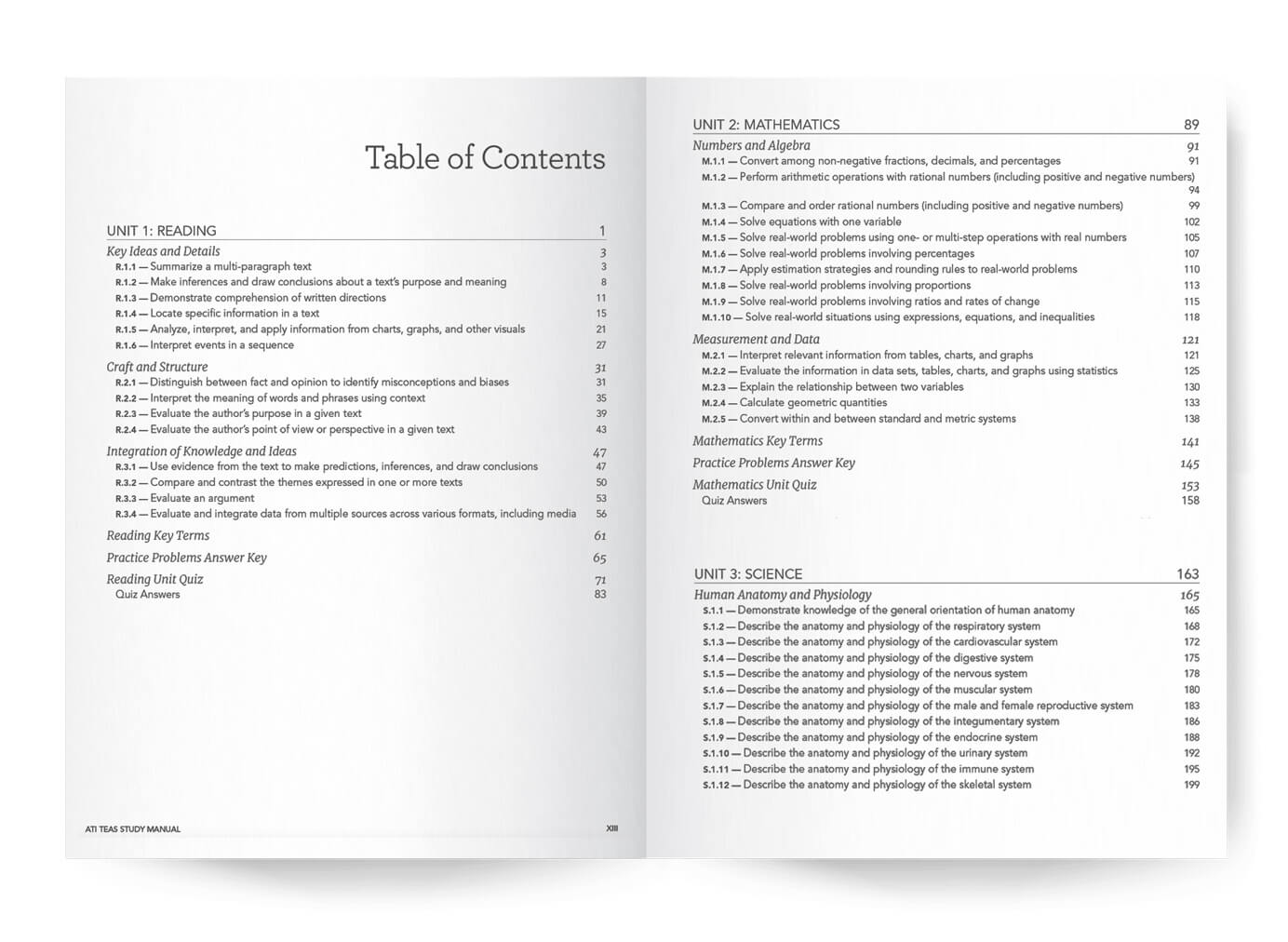 Comprehensive coverage of each subject
Study multiple topics within reading, math, science and English and language usage subject areas. Including a new focus area in chemistry for the ATI TEAS Version 7.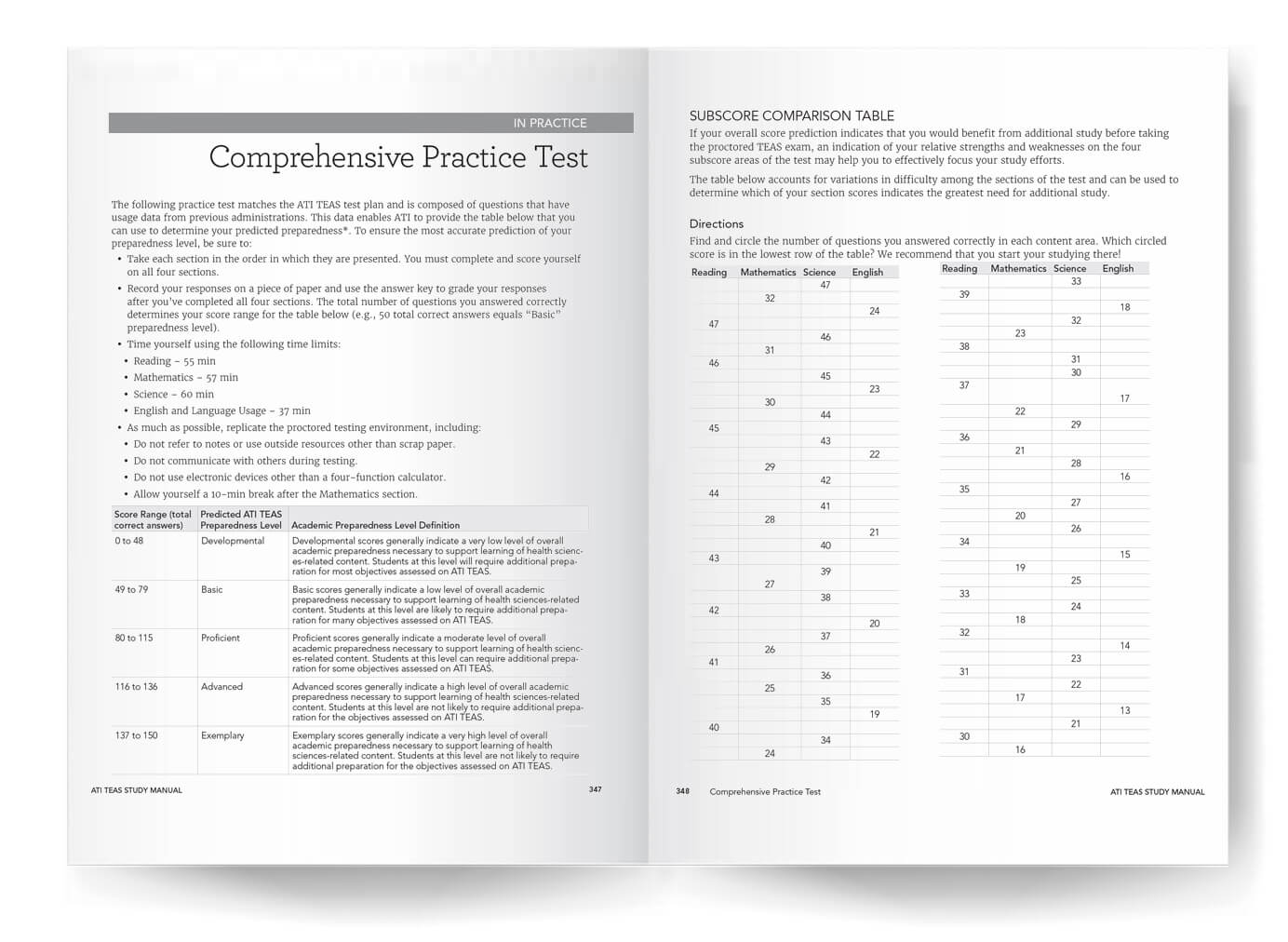 Full-length Comprehensive Practice Test
Test your readiness for the ATI TEAS by taking our full-length practice exam. You will get detailed rationales for both right and wrong answers and an official score comparison table to determine your preparedness level for the TEAS.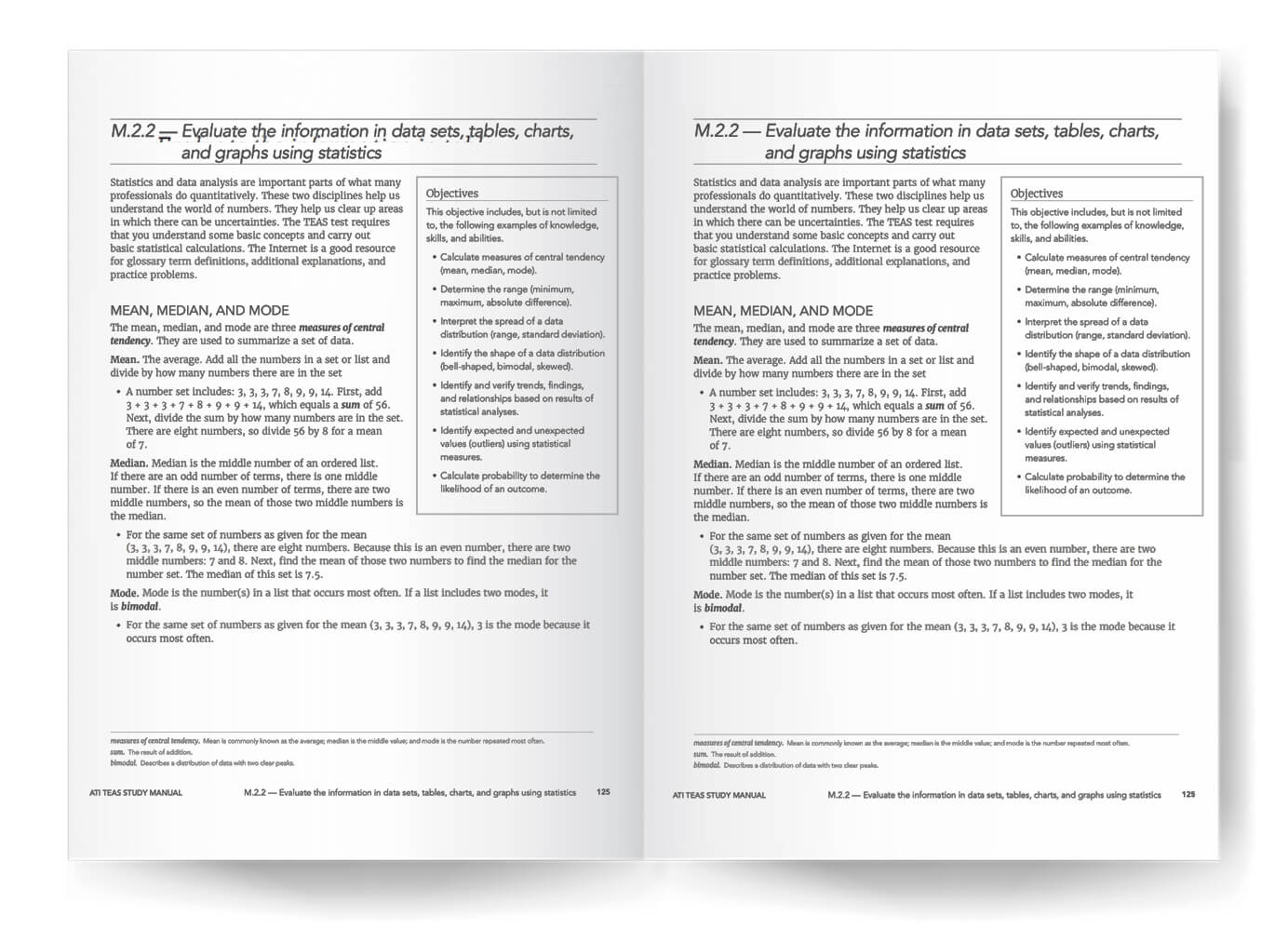 Detailed glossary to learn on the go
Find definitions in our integrated glossary located on the side columns of each section.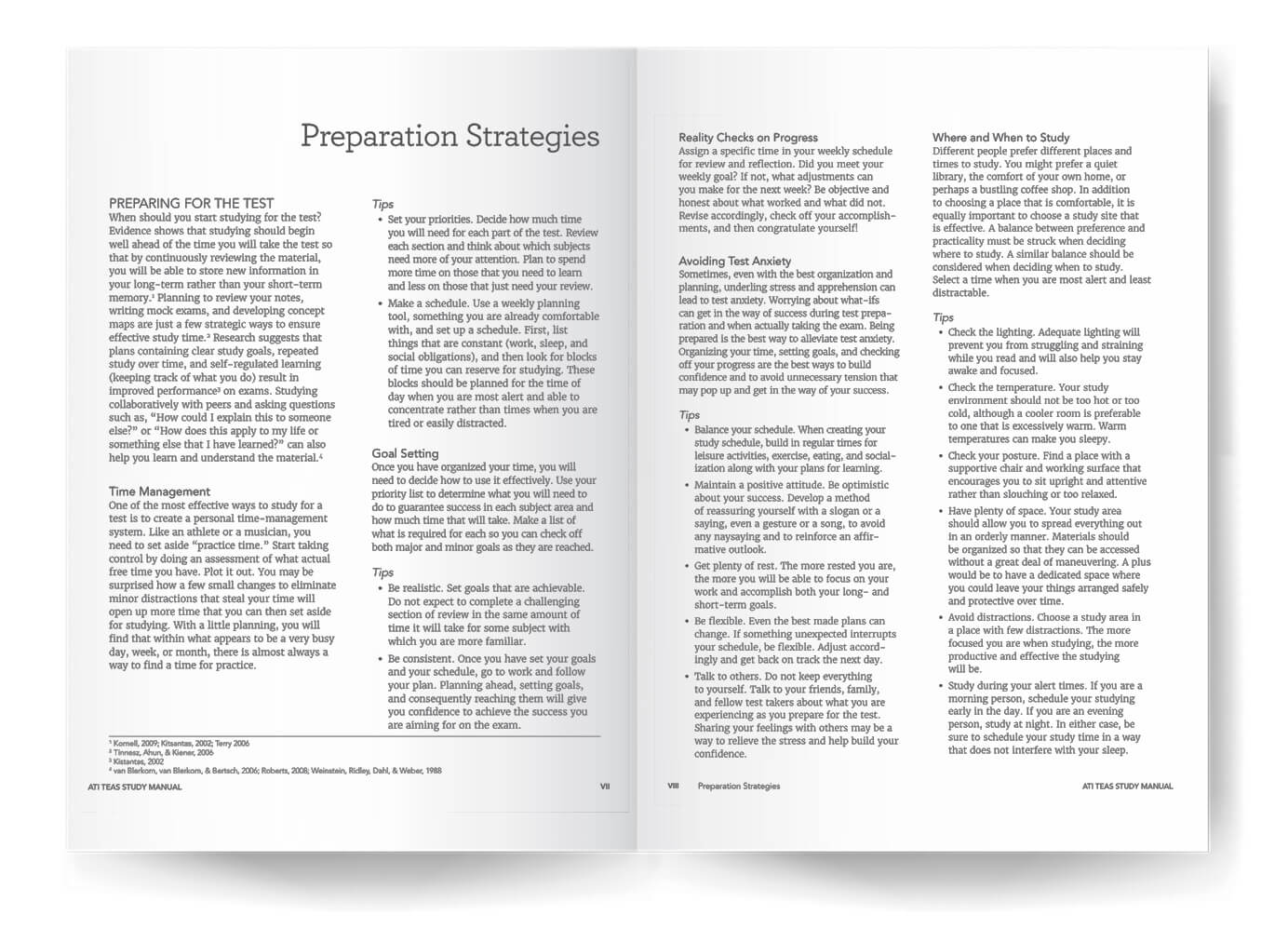 Prep strategies for improved test taking
Use our strategies to receive your best TEAS score.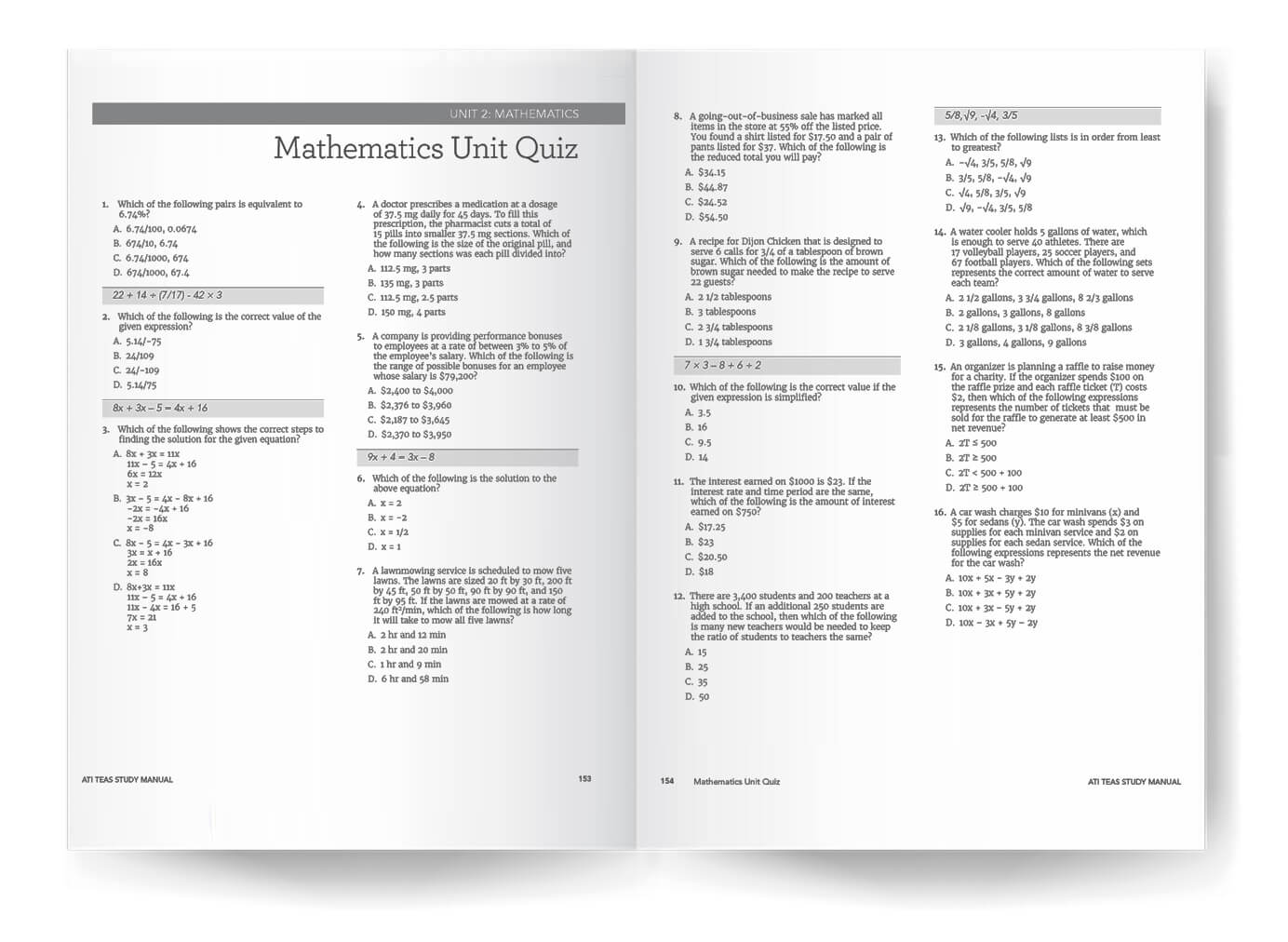 Post-chapter review questions
Receive detailed answer rationales for end-of-section practice questions throughout the guide.
eBook access and expiration
The eBook study guide is the same content as the printed version. You will access the eBook through your student account at www.atitesting.com under the MY ATI > LEARN tab. This eBook will expire 4 years from the time of purchase. The eBook works best on a desktop, laptop or tablet with a consistent internet connection.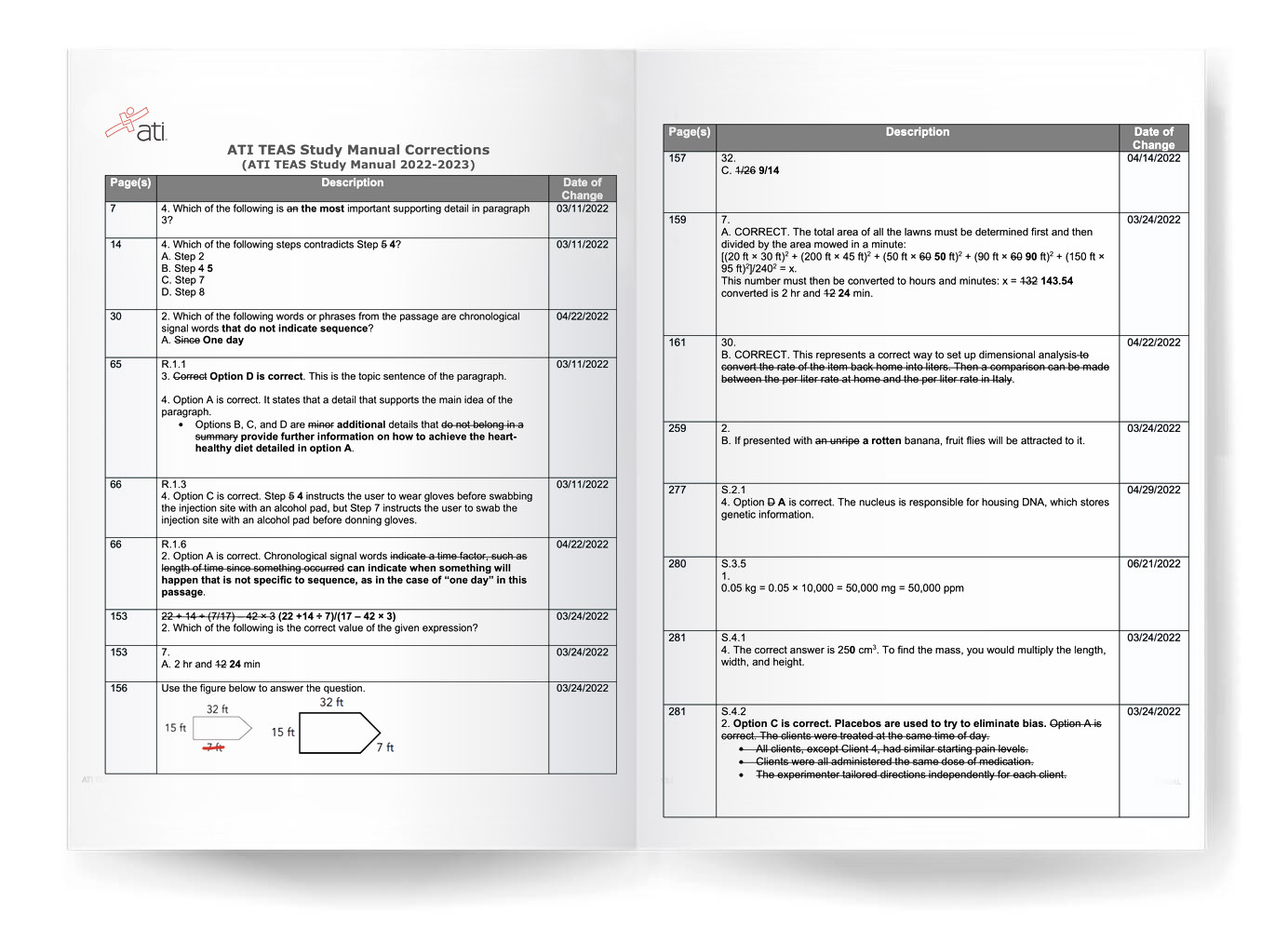 Study Guide Addendum
Access to the most recent addendum for corrections/additions that may have been made to the study guide since it was released and printed.
Have TEAS questions?
Find answers on our ATI TEAS FAQ Center by typing your question below.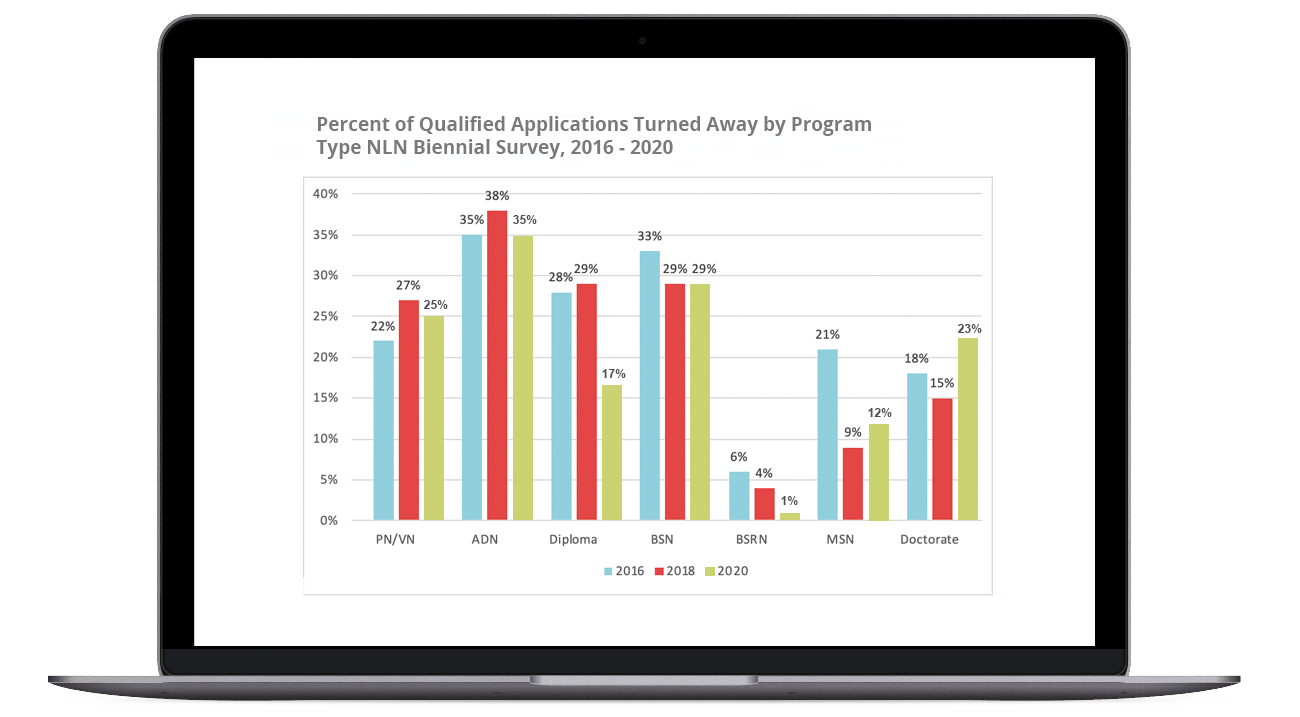 Don't just prep to pass - prep to earn your highest score.
Passing the TEAS is a key component of getting into nursing and allied health schools, but 30% of qualified applicants are turned away from ADN, Diploma and BSN programs. Since it's a comprehensive exam, you'll be tested on four different subject areas, so thorough preparation is crucial. We recommend allowing at least 6 weeks of preparation prior to taking the TEAS. On a tighter schedule? Don't worry - we have solutions that fit any timeline.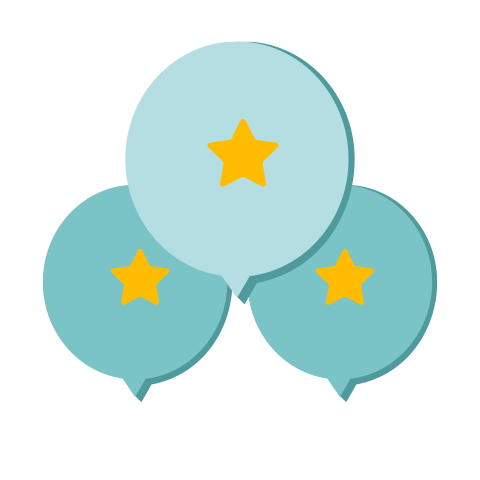 I took the TEAS test two years ago and I failed by one point. Then I took it again and still failed by 3 points… Then I decided to try again, but this time I purchased the TEAS Study Manual. The manual was wonderful! The way it breaks the prep down into the same categories you see on the actual test was so very helpful! The guide gives you both tips and a ton of information to study but also has practice tests throughout. So needless to say, I passed this TEAS test. I was accepted into the nursing program at a local college and I am due to start this fall.
Rhonda B.
For your best TEAS score, use our products together: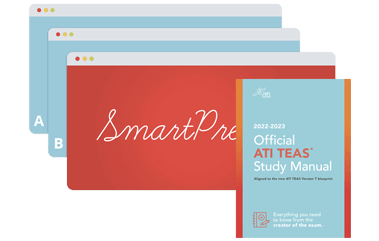 Comprehensive Study Package
$215 $264
Save $49 with coupon code COMPKG49
---
Our most complete study package.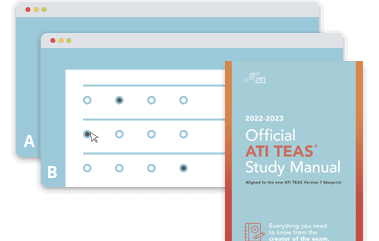 Basic Study Package
$99 $110
Save 10% + Free Ground Shipping with coupon BASICPKG10
---
Package Includes: TEAS Online Practice Tests A and B, A&P Practice Test, ATI TEAS Study Guide, and 90-Day Access to the Official ATI TEAS Prep App.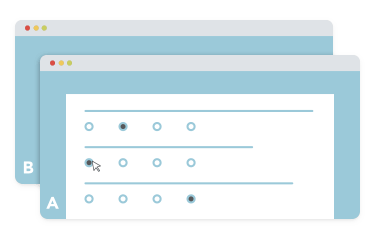 Practice Test Package
$80
---
Receive both practice tests and 90 day access to our TEAS Mobile App.
1The ATI TEAS Study Manual eBook can be accessed in your student portal after your purchase by following these steps:
Step 1: Go to www.atitesting.com
Step 2: Log into your student account using your username and password
Step 3: Click on the MY ATI tab
Step 4: Click on the LEARN tab
Step 5: Click on the ATI TEAS STUDY MANUAL eBOOK card
ATI TEAS Study Manual printed version will be shipped via FedEx. Shipping charges will be applied to your order.
ATI TEAS Prep including the ATI TEAS Study Manual, ATI TEAS Online Practice Assessments and ATI TEAS SmartPrep can solely be used to prepare for the ATI TEAS exam and all other uses are strictly prohibited. ATI TEAS Prep content cannot be copied or shared with others. Use of ATI TEAS Prep does not guarantee that you will achieve any certain score on the TEAS exam or be admitted into any program.
No returns, refunds or credits are available for the purchase of the ATI TEAS Study Manual.