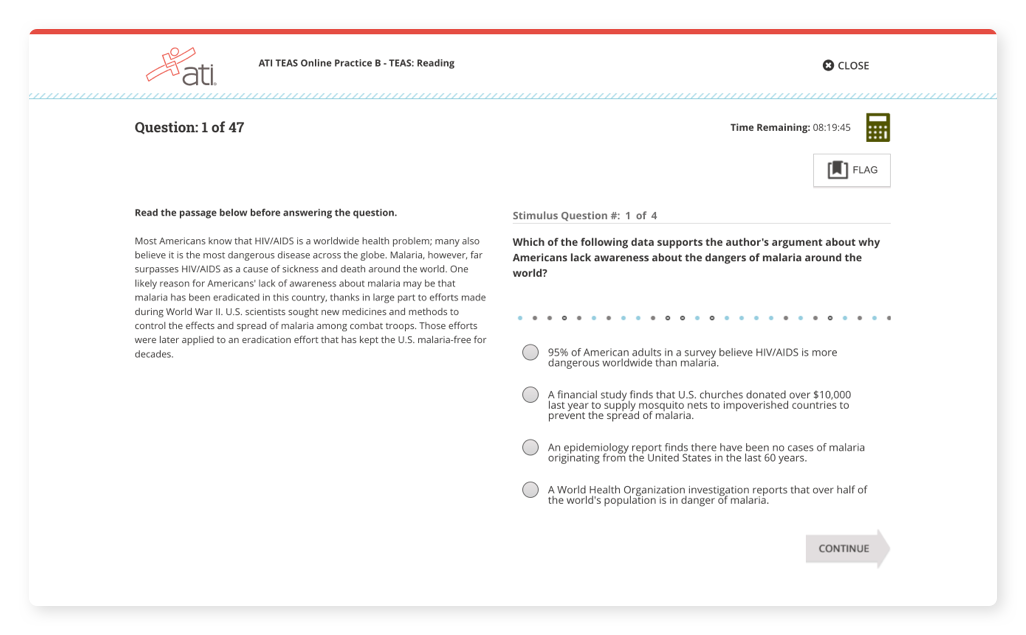 Ever wish you could see what the TEAS Exam is like before exam day?
Our 150-question Online Practice Assessment is designed just like the actual TEAS exam in look and feel. It is the ONLY official practice test aligned to the ATI TEAS, Version 7 exam and written by the creators of the TEAS. Receive extra test-taking practice by purchasing both versions of this assessment, plus an extra A & P practice test in our Practice Assessment Package.

Like the actual

TEAS Exam
Offers the same content areas, time constraints, and question types as the TEAS.

Detailed

Rationales
Each question contains detailed rationales and logic for right and wrong answers.

150

Questions
Access 150 questions split across all content areas of the TEAS exam.

Two Versions

Available
Forms A & B are available with different questions in each assessment.

Two Attempts
per assessment
Two attempts are allowed per assessment and will include the same questions.

Multi-device

Access
Access on desktops, laptops, and tablets with an internet connection.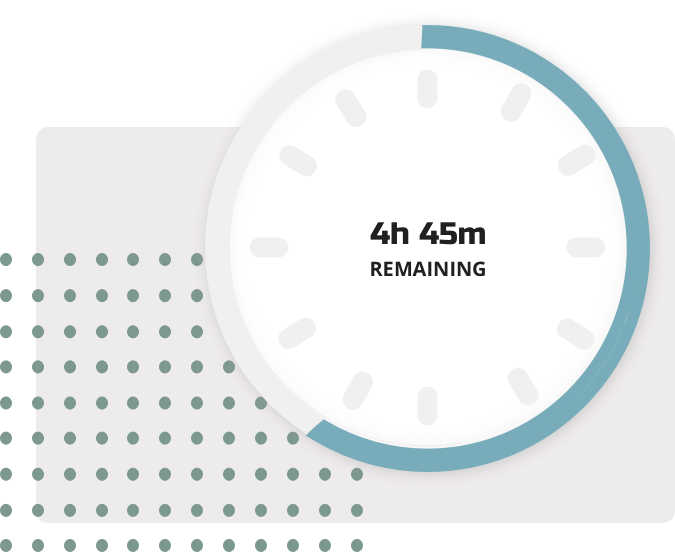 Our timed exams provide real-world test-taking practice.
You can take each practice assessment two times. There is no time limit on completing the practice assessment. You may start and stop the assessment as it fits your schedule. We do suggest you take one of your two attempts as a timed exam to practice for the actual TEAS exam.
Detailed rationales for correct and incorrect answers
Understanding why each answer is correct or incorrect is a vital skill for improved TEAS Exam scores. That is why we provide detailed rationales for each option that you find in our practice questions.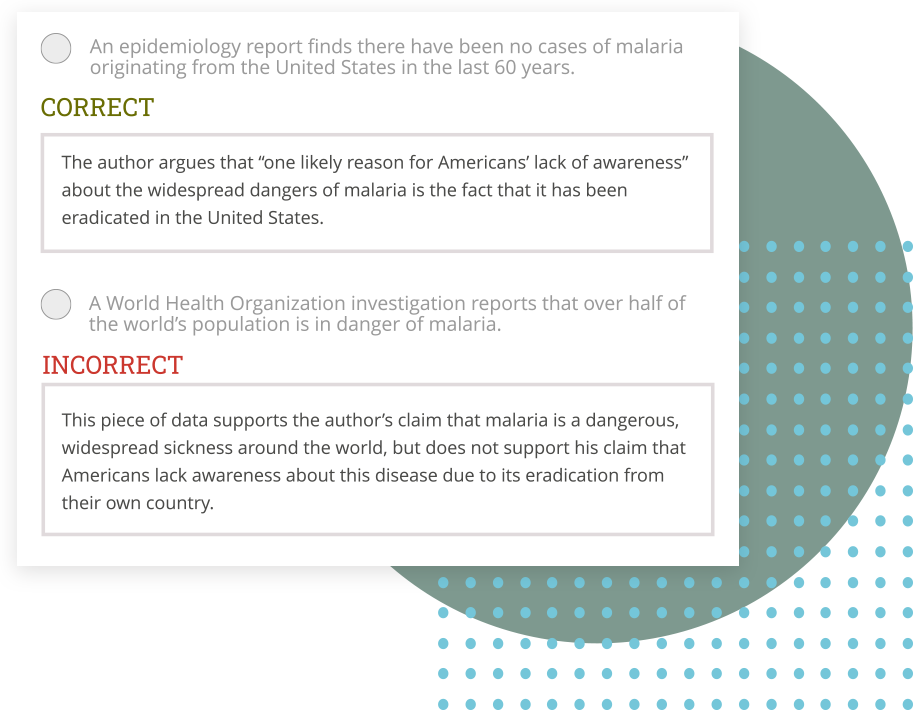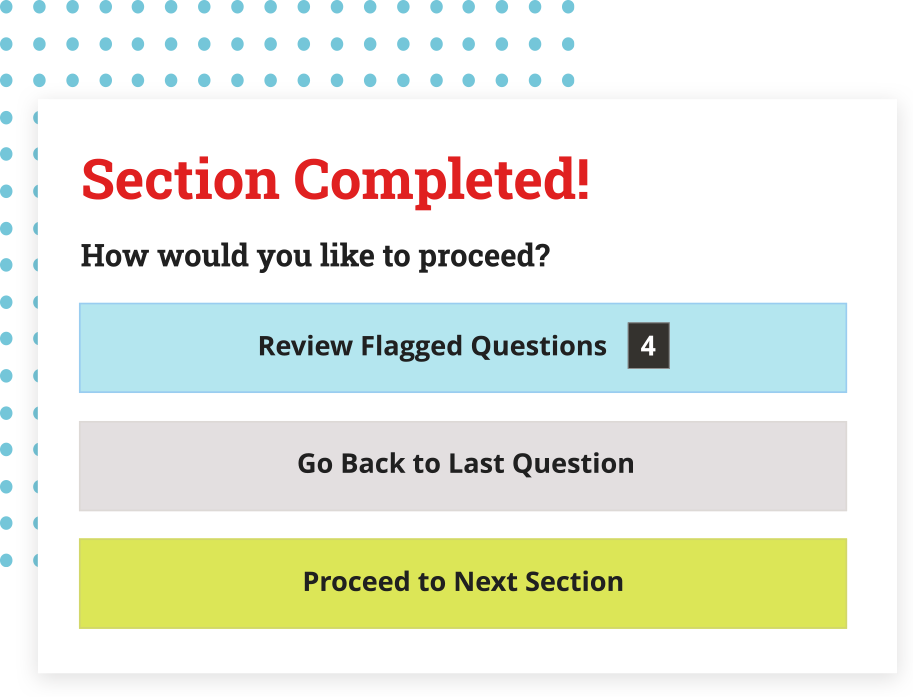 Flag questions to review later
As you're taking the practice assessments, flag any questions that you want to revisit for further review.
Have TEAS Questions?
Find answers on our ATI TEAS FAQ Center by typing your question below.
For your best TEAS score, use our products together: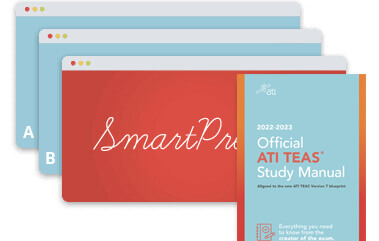 Comprehensive Study Package
$264
Save $60 with coupon: BoostYourBreakComp
---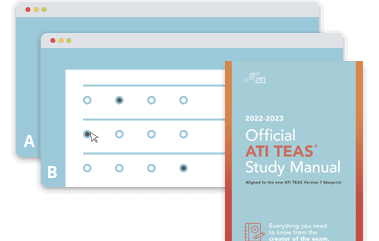 Basic Study Package
$110
Free ground shipping
---
Package Includes: TEAS Online Practice Assessments A and B, ATI TEAS Study Manual, and 90-Day Access to the Official ATI TEAS Prep App.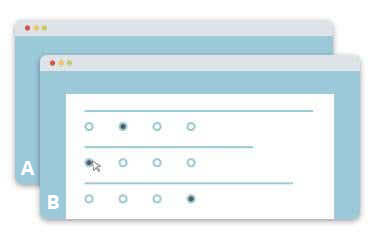 Practice Assessment Package
$80
---
Receive both practice assessments and save.
1Each ATI TEAS Practice Assessment may be accessed two times (same set of questions per assessment). You may exit the practice exam and return to your stopping point any time during the practice exam until you complete the exam. Once you have completed the practice assessment two times, the card will be removed from your account.
2ATI TEAS Online Practice Assessments work best on a desktop, laptop, or tablet with a consistent internet connection.
ATI TEAS Online Practice Assessment(s) may be accessed via your ATI Student Portal by following these steps:
Step 1: Go to www.atitesting.com
Step 2: Log into your student account using your username and password
Step 3: Click on the MY ATI tab
Step 4: Click on the TEST tab
Step 5: Your ATI TEAS Online Practice Assessment(s) product card will be located here.
ATI TEAS Prep including the ATI TEAS Study Manual, ATI TEAS Online Practice Assessments and ATI TEAS SmartPrep can solely be used to prepare for the ATI TEAS exam and all other uses are strictly prohibited. ATI TEAS Prep content cannot be copied or shared with others. Use of ATI TEAS Prep does not guarantee that you will achieve any certain score on the TEAS exam or be admitted into any program.
No returns, refunds or credits are available for the purchase of the ATI TEAS Online Practice Assessments.