TEAS Exam Registration Notice: Questions about exam date changes or how it will be administered should be directed to the location in which you've registered for the exam.
Subject matter, test format, and everything you should know.
The ATI TEAS, or Test of Essential Academic Skills, is designed specifically to assess a student's preparedness entering the health science fields. The ATI TEAS test is comprised of 170 questions set up in a multiple-choice format with four-option answers. Questions are designed to test the basic academic skills you will need to perform in class in the areas of: Reading, Math, Science, and English and Language Usage.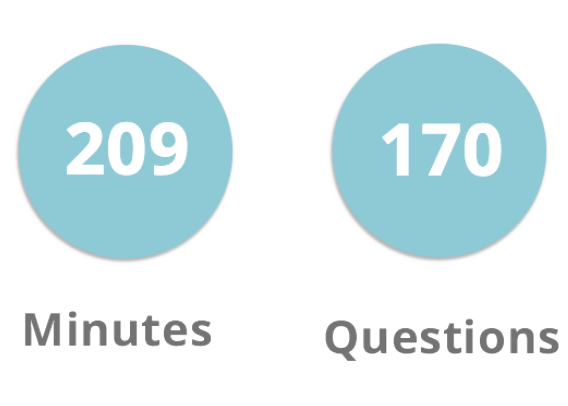 Reading
Mathematics
Science
English and Language Usage
Number of Questions
53
36
53
28
Time Limit (Minutes)
64 min
54 min
63 min
28 min
Specific Content Covered
Key ideas and details
Craft and structure
Integration of knowledge & ideas
Pre-Test questions
Numbers and algebra
Measurement and data
Pre-Test questions
Human anatomy & physiology
Life and physical sciences
Scientific reasoning
Pre-Test questions
Conventions of standard English
Knowledge of language
Vocabulary acquisition
Pre-Test questions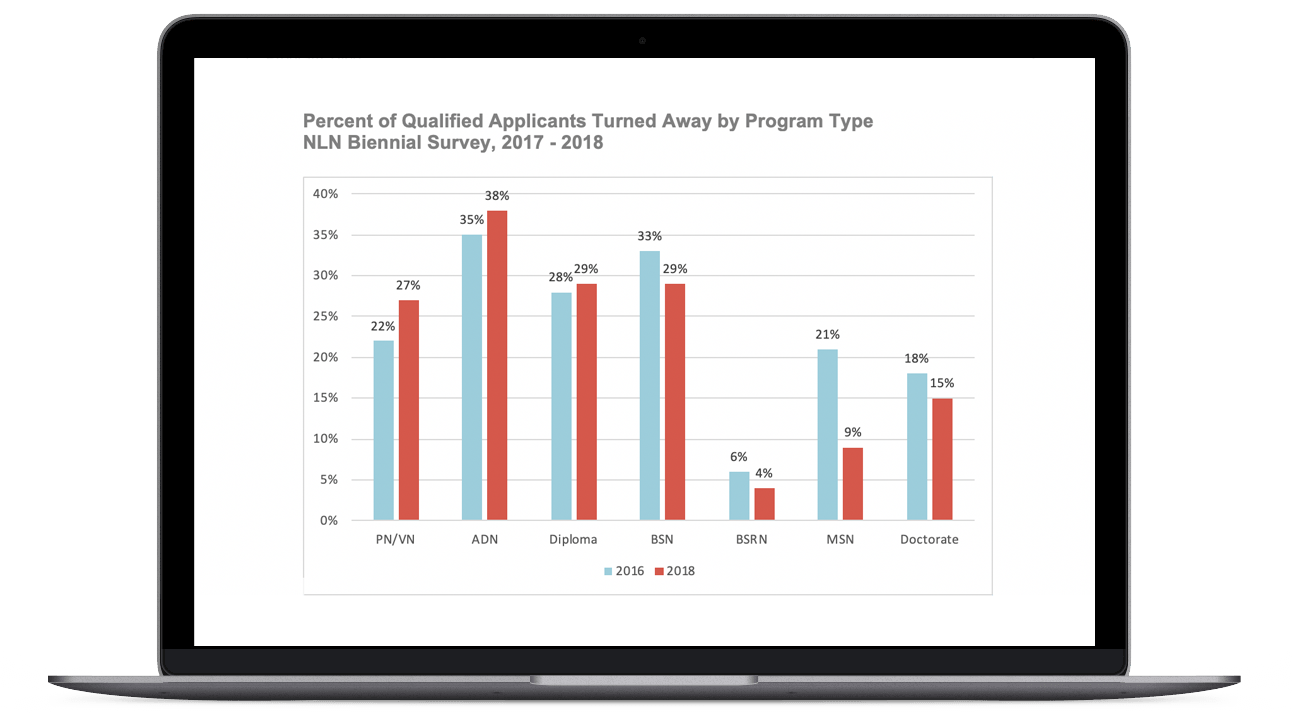 The biggest mistake you can make on the TEAS is not preparing for the exam.
Passing the TEAS is a key component of getting into nursing and allied health schools, but 30% of qualified applicants are turned away from ADN, Diploma and BSN programs. Since it's a comprehensive exam, you'll be tested on four different subject areas, so thorough preparation is crucial. We recommend allowing at least 6 weeks of preparation prior to taking the TEAS. On a tighter schedule? Don't worry – we have solutions that fit any timeline.
Learn How To Prepare
REGISTER FOR THE TEAS
The ATI TEAS is administered in a standardized environment like a testing center or a school and is overseen by a proctor.
Contact the school in which you are applying. Some schools handle administering the test at the school while others will go through a testing center like PSI. This is why you see two registration links during the registration process.
Questions? You're not alone.