ATI's commitment to test security
Learn more about the steps we take to protect the integrity of ATI Assessments.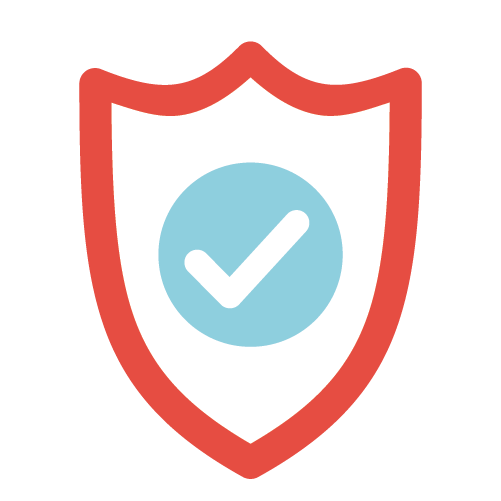 Our Assessment Content Protection Team
The primary types of test security threats that ATI and other test publishers encounter are:
"Cheaters." Those whose goal is to increase a test score beyond what would normally be earned through honest testing, using means designed to circumvent security.
"Stealers" Those whose goal is to steal, capture, or otherwise obtain test content unlawfully or fraudulently for personal gain (e.g., to sell to students).
In 2012, ATI organized a Test Security Team to combat and protect our assessment content from the threats posed by cheaters and stealers — fraudsters who are attempting to get around test security for the sole purpose of cheating. Today, we have grown into a fully cross-functional team — consisting of individuals from Test Security, Psychometrics, Legal, Technology & Operations, and Information Security and Compliance. These individuals' collective expertise strengthens the protection of ATI's testing materials by investigating, attacking, and working to eliminate sources of test misconduct.
---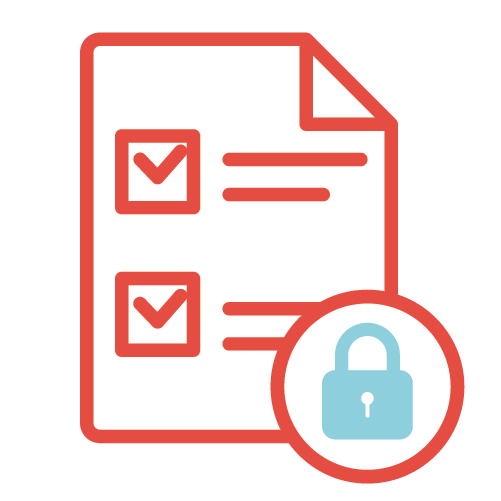 How we protect our tests
ATI takes concerns about test security very seriously. When we suspect test misconduct, we promptly address it.
Looking for unauthorized content
On a regular basis, ATI monitors the internet specifically looking for ATI test content that is being shared without our authorization.
Identifying old or misleading content
We have discovered sites that post information that they purport to be "current ATI proctored content." In most cases, the information is old content, practice tests, or someone else's content that they have fraudulently marketed and sold as ATI-proctored content. Bad actors misleadingly label the content as "ATI" to imply legitimacy and attract online searches and purchases. We investigate every link reported to us to determine if the content on the link belongs to ATI and, if so, whether the material is on a practice exam or if it is on our proctored exams.
Collaborating with web-host sites for removal
When our monitoring efforts discover a website that indicates it is sharing ATI-test material, we first take steps to confirm that the material is, in fact, ATI's. If we gain that confirmation, we contact the company that owns the website and work with them to have the content removed.
Our Legal and Test Security Teams are dedicated to protecting our intellectual property, and our take-down efforts are usually rewarded with the removal of the content.
---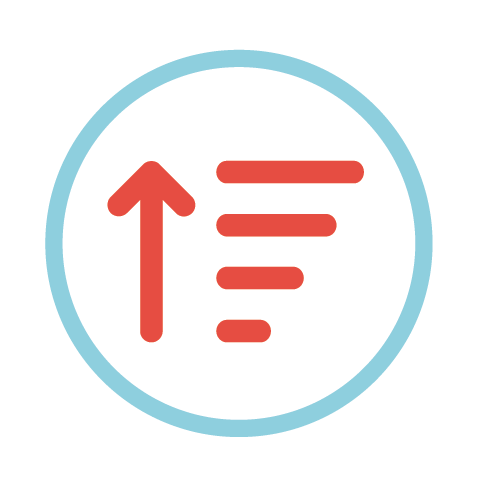 ATI's ongoing improvement efforts to keep test security a top priority
ATI has been a leader in the test-publishing industry with the establishment of its Test Security Team — a first for nursing-prep companies — more than 10 years ago. Additionally, ATI Test Security continually reviews evidence and improves our processes to identify when fraudulent acts occur and ways that we can mitigate and prevent similar test misconduct from happening in the future. Our approach involves initiatives to address prevention, detection, remediation, and investigation. Our efforts include, but are not limited to:

Prevention
To prevent testing misconduct, we consistently follow industry standards and best-practice guidelines for testing environments, proctoring, and proctor training. We collaborate closely with our customers to ensure they understand the importance of test security. We also teach clients how to administer and implement our assessments, as institutions have a key role to play in preventing test cheating.
Our prevention efforts include:
Involvement in national test conferences to stay up to date on best practices, including presenting sessions and leading panels on security processes
Providing online and on-site training for client proctors
Embedded IT controls
Modern testing designs and delivery methods.
Test attestations at the time of testing, which secures each student's commitment to honest testing
Sending "warning" communications to users of social media groups that are engaged in cheating behavior; explaining the risks of participating in test misconduct, such as score invalidation, sending a notice to the student's school, and potential involvement in legal enforcement actions.
Detection
We invest invaluable time, energy, and resources to keep our assets safe.
Our detection efforts include:
Using proactive data forensic tools and benchmarks
Consistent tracking of incidents for policy creation
Contracting web-crawl services to automate the detection of ATI test content on the web and on social media.
Remediation
Our remediation efforts include:
Web monitoring and patrolling, web material take-down, and other efforts to deter future fraudulent postings
Taking legal actions, including taking formal legal action and issuing demand notices and cease-and-desist orders for legal enforcement
Making recommendations to institutions on developing policies focused on their use of assessments and retest policies [Link Doc here]
Updating ATI policy on high-stakes testing. [Link doc here]
Investigation
Our investigation efforts include:
Developing institution and student irregularity reports
Performing institutional data forensic analyses
Partnering with clients to review questionable behavior of remotely proctored exams
Tracking Incidents for trend analysis.
Collaboration with our clients
Clients that partner with us and work to combat dishonest activities have the best success with test security. While ATI cannot implement a client's policy for it, we can partner with clients by providing proctor certification and faculty training. When invited, we also can assist with online proctor exams and attend Dean and Director meetings to educate clients on ATI processes and answer questions. These acts of working together are the basis for our belief that ATI clients play an important part in ensuring the integrity of our assessments.
Additionally, clients have the most leverage with students and in enforcing academic integrity policies. We encourage our client partners — whether you are the dean, a nurse educator, or faculty in a clinical setting — to take responsibility for:
Setting an expectation for honesty among your students. Create an academic integrity policy that emphasizes the importance of assessment security.
Promoting how crucial your policies and honor codes are — and what will happen if students violate them. Remind students that becoming a nurse practicing with integrity starts with being a nursing student practicing integrity.
Making sure that your school follows through on violations with profound consequences for any student found cheating or taking part in any type of misconduct regarding assessments.
On our end, we've put in place several specific technological mechanisms and designed our assessments specifically to deter fraud. These measures include:
Taking action when evidence suggests fraudulent behavior. We have invalidated scores, locked accounts, ended/stopped testing at specific institutions, and pursued further enforcement action with testers on numerous occasions.
Conducting investigations. ATI has conducted security investigations and taken appropriate action to remediate with testers and schools.
Embedding controls. We have built preventive measures directly into our proctored assessments that immediately let the proctor know if some type of misconduct is taking place, such as a test-taker trying to switch screens or open a new browser.
Implementing application-security reviews. We enact regular, rigorous security reviews — including data forensics — of our web application searching for potential security risks. These techniques can compare distinct aspects of the tests — such as times and scores — to identify irregularities.
Establishing enhanced assessment distribution. We have distributed random sets of items on a nationwide basis since 2014. This strategy decreases the predictability of what questions are being asked, as well as lessens item exposure.
In 2022, to strengthen our test security program, we are:
Expanding our Content Creation Team to accelerate available content volume for our proctored assessments
Adding staff to our Test Security Team to expand detection and prevention efforts
Introducing additional web-crawl services to scour the internet.
---
Are you concerned about information that appears to be ATI test assessments for sale? Please let us know. Send a note to [email protected]. We investigate every inquiry. Additionally, be sure your program has developed thorough policies focused on academic integrity and that you are educating your students on why cheating is wrong and how it will be handled by your school. When you discover test misconduct, please take action to educate your students, investigate incidents of suspicious activity, and discipline those partaking in fraudulent behavior to discourage others from similar fraudulent activities.
---
A summary of ATI measures that safeguard our assessments
ATI uses multiple methods of detection to uncover test cheating and theft.
Web-crawling processes. Every day, ATI examines the Internet for unauthorized postings of ATI assessment materials. When found, ATI swiftly takes steps to have that content removed.
Analysis and investigation. We investigate every report of ATI test materials that appear to be of an unauthorized or suspicious nature.
Data forensics. ATI takes proactive, preventive steps to scrutinize data for incongruities or suspicious results.
Cease-and-desist and takedown notices. Website owners and operators who host fraudulently obtained ATI content receive legal notices from ATI to immediately remove the identified content.