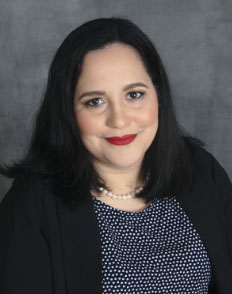 SHARON ORTEGA, MSN-Ed, RN, CNEcl
AMBRIA COLLEGE OF NURSING
___
(HOFFMAN ESTATES, ILLINOIS)
Prof. Sharon Ortega started her nursing career as an RN graduate from Rush University, Chicago, in 2000. She received her Master of Science in Nursing Education Degree from Grand Canyon University in 2013. Her nursing career began in the Pediatric Intensive Care Unit, which led to more than two decades in the specialty of pediatrics. In that time, she has worked as a bedside nurse and a charge nurse on two very active pediatric intensive care units. She has also worked for a busy pediatric pulmonary program, participated in a bustling pediatric critical care transport program, and gained significant experience in a pediatric primary care setting. Over the last 10 years, Prof. Ortega has worked as a nurse educator and found a passion for mentoring and educating student nurses. She joined Ambria College of Nursing in 2015 as full-time faculty in the practical nursing and the AASN programs. She transitioned into the Director of Nursing position in March 2020. Prof. Ortega has volunteered for the Cure JM Foundation and Muscular Dystrophy Association, advocating for children with chronic conditions. She developed multiple clinical experiences for nursing students to introduce them to special needs in pediatric nursing, therefore combining her passion for supporting children with chronic illnesses and clinical education.

What Prof. Ortega has to say:
"I want to take a moment to extend my sincere thanks for being presented with the Nurse's Touch Award. Receiving this award is a great honor, and I am humbled by my colleagues' nominations. Dr. Kuczynska and Dr. Pirela, thank you for motivating me to continue having the highest level of dedication in my job. In the last 10 years as a nurse educator, I have developed a passion for mentoring and educating the future nurses of tomorrow. I am grateful to be a part of shaping the next generation of nurses. Being invited to attend the National Nurse Educator Summit is a great opportunity. I am looking forward to networking at the Summit and hopefully being introduced to new educational strategies and tools, which I will be able to share with my colleagues at Ambria College of Nursing."
What peers have to say about Prof. Ortega's level of excellence in "Professional communication" skills, particularly regarding teaching therapeutic communication techniques.
"Everything in Sharon's pediatrics course is designed with a purpose and the prevailing theme of patient-centered care. This includes weekly hot button discussions centering around therapeutic communication during patient education, videos, and memes that address populations with special considerations and trigger reflective dialoguing between the students, role-play assignments, virtual simulations, and countless other moments during which students are challenged to view their approach to nursing care from the perspective of the patient's whose lives they are impacting. Sharon very skillfully crafts these teaching techniques into the holistic experience of both the didactic and clinical components of the course and assures that the clinical instructors weave this same degree of importance through their time with students by spending time reviewing lesson plans carefully with them to emphasize this content." — Malwina Kuczynska (peer)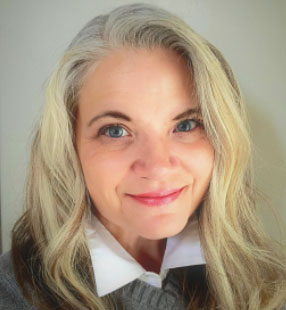 VALERIE VANDERHOFF, DNP, RN
PENN STATE FAYETTE, EBERLY CAMPUS
___
(LEMONT FURNACE, PA.)
Dr. Vanderhoff is an Assistant Teaching Professor for Penn State University (PSU). She has been an educator for more than 15 years and a Registered Nurse for almost 30 years. Dr. Vanderhoff specializes in simulation, technology, and educational digital global exchanges (EDGE). She is active in diversity, equity, and inclusion efforts at PSU.

What Professor Vanderhoff has to say:
"I am blessed beyond measure to receive this award! I could not be the educator I am without the full support of my program coordinator and the rest of the faculty at my campus. They help encourage and support me when I want to try new approaches to student learning. I look forward to the Summit so that I can learn from expert educators on how to more fully embrace the ATI tools available and increase student engagement and learning."

What peers have to say about Dr. Vanderhoff's level of excellence in "Wellness & self-care," particularly regarding understanding techniques for managing stress:
"Dr. Vanderhoff is again a role model for wellness & self-care in her personal and professional life. In her personal life, she recently purchased a home in a rural and peaceful setting with a lake and has hosted events for fellow colleagues here. She is an advocate for pet therapy and trains dogs for this role. She embraces complementary alternative medicine as she distributes stress-calming aromatic lotion to our nursing students. She uses the following quote in her signature line: 'Love is the only force capable for transforming an enemy into a friend.' ~ MLK Jr." — Melissa Miner (administrator)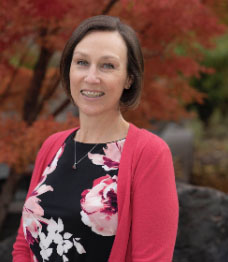 WENDY WILLIAMS-GILBERT, PhD, MSN, BSN
WASHINGTON STATE UNIVERSITY
___
(PULLMAN, WASH.)
Dr. Wendy Williams Gilbert is the prelicensure director at WSU College of Nursing. Dr. Williams-Gilbert has been at WSU for the last 6 years in a variety of leadership roles. Over the last 17 years, she has worked in various academic settings throughout the United States. She has a wide range of expertise in faculty and curriculum development. When she is not teaching and/or leading the BSN program, she works with rural and underserved populations, primarily to ensure access to care.

What Dr. Williams-Gilbert has to say:
"I am both honored and humbled to receive the Nurse's Touch Award. It is a privilege to be nominated by a coworker for making a difference to the students I teach. I know that I am in good company as a nurse educator. We all strive to help every student become successful. We use numerous methods from tried-and-true basics to newer evidence-based practices to meet a variety of learning needs. I feel that, as an educator, I am also a learner, continuously stretching in new ways to improve in my various roles in the classroom, clinical, and lab settings. I appreciate both the recognition and the opportunity for continued growth that this award offers."
What peers have to say about Dr. Williams-Gilbert's level of excellence in "Leadership & Management," particularly regarding helping develop students' understanding of what being a leader means and increasing their confidence in developing this skill.
"I have consistently described Dr. Williams-Gilbert's leadership throughout the questions above. I want to share a story of how she impacted my class to think about a vulnerable population differently. Dr. Williams-Gilbert's primary area of research is implementation science working with the homeless, specifically around opioid use disorder (OUD). She works with a program called Medication First to meet patients where they are with addiction. She did a presentation on OUD to my class but explained it in a way that you could see the wheels of advocacy moving in our students. Many had not thought about what it means to struggle with addiction, the changes to the brain chemistry, and how their role as a nurse — regardless of settings — can have a profound impact on the life or death of a patient. Dr. Williams-Gilbert highlighted that just one nurse who takes the time to listen, show empathy, and engage patients with medications could be the difference between life and overdose. She spent a lot of time on stigma and how being a leader means challenging stigma, but in a way that was not threatening. Using her clinical expertise with these students and empowering them to see a disease process differently, there is no doubt she has created nurses who will lead the change in addiction medicine." — Heather Striker (administrator)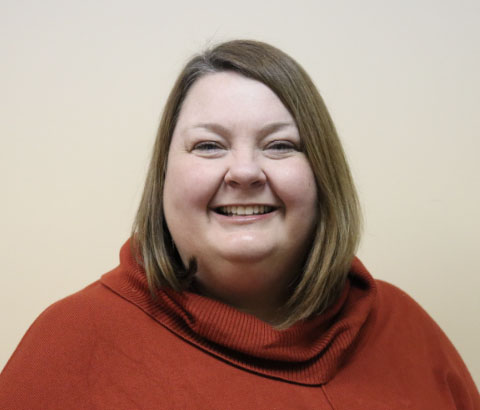 LACEY WALLACE, DNP, MSN, BSN, RN, CWON
MIDDLE GEORGIA STATE UNIVERSITY
___
(MACON, GA.)
Education:
DNP, Chamberlain University
MSN-Ed, Chamberlain University
CWOCN, Emory University
BSN, Georgia Baptist College of Nursing of Mercer University

Career:
20 years of experience in nursing, including:
4 years in medical- surgical nursing
6 years as a certified wound/ostomy nurse
7 years in nursing education.

Current role/title:
Associate Professor of Nursing, Middle Georgia State University
Advisor, Middle Georgia State Association of Nursing Students

What Dr. Wallace has to say:
"As a child, I wanted to be a nurse, a teacher, and a missionary. Nursing has allowed me to do all three — and sometimes all at once. Working with nursing students is one of the greatest honors of my life. I love working with students and seeing the 'light bulb' moments when a concept becomes clear. I get the challenge of working with first-semester students as they begin to navigate the challenges nursing school provides. As the faculty advisor to MGSANS, I have also had the incredible privilege of volunteering with students. We have adopted a local elementary school, provided first-aid at fundraising events, collected donations for needy families, and even traveled outside the country to deliver medical care. This experience of taking students to Honduras allowed myself and my students to see healthcare through the eyes of another culture, truly an unbelievable event. I am so humbled and excited to receive the Nurse's Touch award, and I look forward to learning more ways to connect with students while learning how to be a more effective teacher at the ATI Summit in Seattle."

What peers have to say about Dr. Wallace's level of excellence in being a "Professional nurse," particularly regarding inculcating a sense of professional identity in relation to knowledge, skills and ethics.
"Dr. Wallace serves as a shining example of a professional nurse for her fellow faculty and students. She has volunteered with the Mahala Civic Committee, Perry Volunteer Outreach, and Toys for Tots. She has also worked with the UMVIM Honduras Mission Team to take nursing students on medical mission trips. Her first trip in 2019 took two students and returned in May 2021 with six students. Dr. Wallace worked with the students to gather supplies, resources, and aid for these trips and provided essential medical services in areas where it is desperately needed. In addition to these activities, Dr Wallace remains an active member of the Perry United Methodist Church as the children's camp nurse, children's department volunteer, administrative board member, and chamber choir member. During the COVID-19 pandemic, Dr. Wallace assisted the church in planning activities and safety measures for keeping the congregation safe. Her involvement in these activities shows students the various professional roles nurses can fulfill." — Kinzie Lee (peer)
2019 Winners
Teri B. Ashton, Three Rivers Community College
Anna Montejano, Point Loma Nazarene University

Lynda Poly-Droulard, Oakland University

Danielle Quintana, University of Houston College of Nursing
2018 Winners
Ashley Graves, Mount Carmel College of Nursing
Maryann Hogan, University of Massachusetts
Anita Stephen, University of Florida
Colleen Nevins, California State University
2017 Winners
Katherine Carter, Louisiana State University
Kristie Davis, Trinity Washington University
Lori Hill, Mount Carmel College Of Nursing
Peter Miskin, De Anza Community College
2016 Winners
Patti McFadden, Louisiana Tech University
Diana Patterson, Yuba College
Tara A. Benko, Mount Aloysius College
Naomi Jones, Ivy Tech Community College
2015 Winners
Danielle Brownlee, Jones County Junior College
Patty Beamer, Wichita State University
Alene Homan, Clearfield County Career And Technology Center
Anne Stark, Santa Barbara City College
2014 Winners
Dr. Terri Liberto, La Roche College
Stephen Campbell, Rasmussen College School of Nursing
Julie Baldwin, Missouri Western State University
Raelene Brooks, Mt. San Jacinto College
2013 Winners
Cathy Snelson, Kent State University
Mary Murphy, Fairfield University
Debra Allen, Chester Career College
Ann Marie Kopeikin, Santa Barbara City College
2012 Winners
Rebecca Harrell, Northwestern State University – Cenla Campus
Nancy Moore, South Tech Academy
Kathryn Rexrode, Salve Regina University
Kathleen Rogers, Ursuline College
Margaret Sherer, Portland Community College
DO YOU KNOW A NURSE EDUCATOR WHO DESERVES TO BE HONORED?
Nominate