Learning NGN
ATI solutions layer in nursing knowledge, clinical judgment, and hundreds of Next Generation NCLEX (NGN) style items across the curriculum, from beginning to end.
Knowledge, skills, and confidence are multiplied as ATI solutions follow the same proven formula we've used for years – Learn → Apply → Assess → Remediate → Repeat – now enhanced with NGN item types and metrics to measure clinical judgment.
---
1. Build faculty confidence in their understanding of NGN changes and familiarity with new item types, partial-scoring features, and how to write NGN items.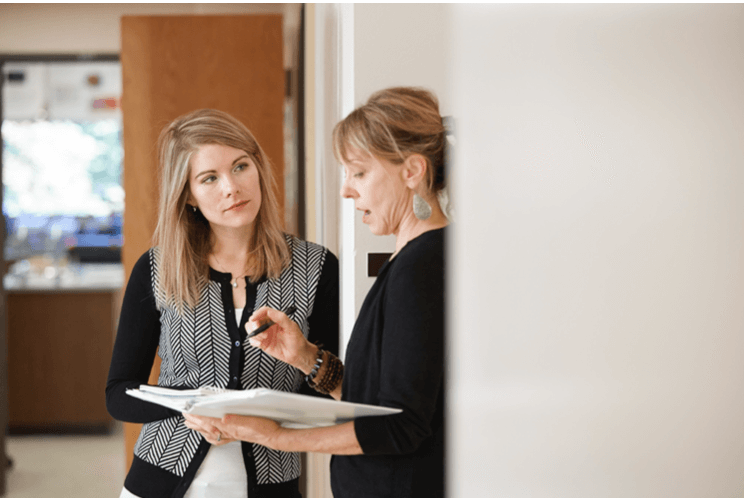 ---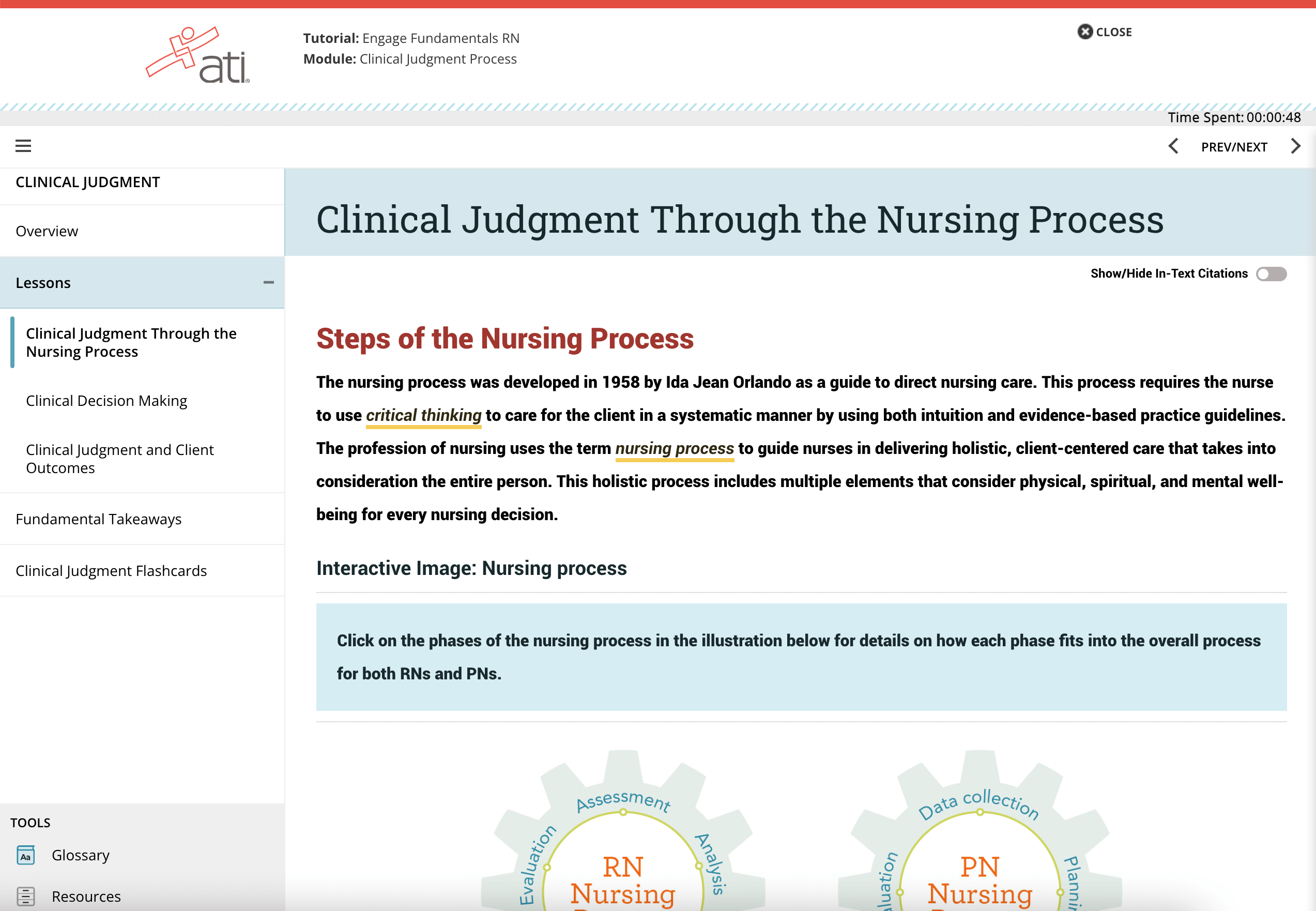 2. Establish students' understanding of clinical judgment early on so students can incorporate the 6 functions into their thinking as they progress.
From new learning styles to a wide variety of interactive activities, ATI's Engage Series brings the future beyond textbooks. Application moves alongside learning content and features interwoven multi-media, all in one place for a learning experience that truly engages today's students. In the Engage Fundamentals Clinical Decision-Making unit, students learn about the clinical judgment process, priority setting frameworks, and managing client care. With the release of Engage 2.0, students now encounter interwoven content and application activities aligned to the NCSBN's Clinical Judgment Measurement Model. Learn more >
Students learn the foundational ideas and concepts of nursing as a profession, including ATI's "Helix of Success," illustrating how knowledge and clinical judgment prepare students for academic and NCLEX success. Nursing knowledge content and test-question logic prepare students to make clinical judgments on both test questions and in real-life scenarios. Learn more >
---
3. Develop clinical judgment skills defined by the NCSBN's Clinical Judgment Measurement Model, including hundreds of practice opportunities of varying levels of complexity throughout the program with sequential thinking, delegation, prioritization, and a diverse variety of client scenarios and activities.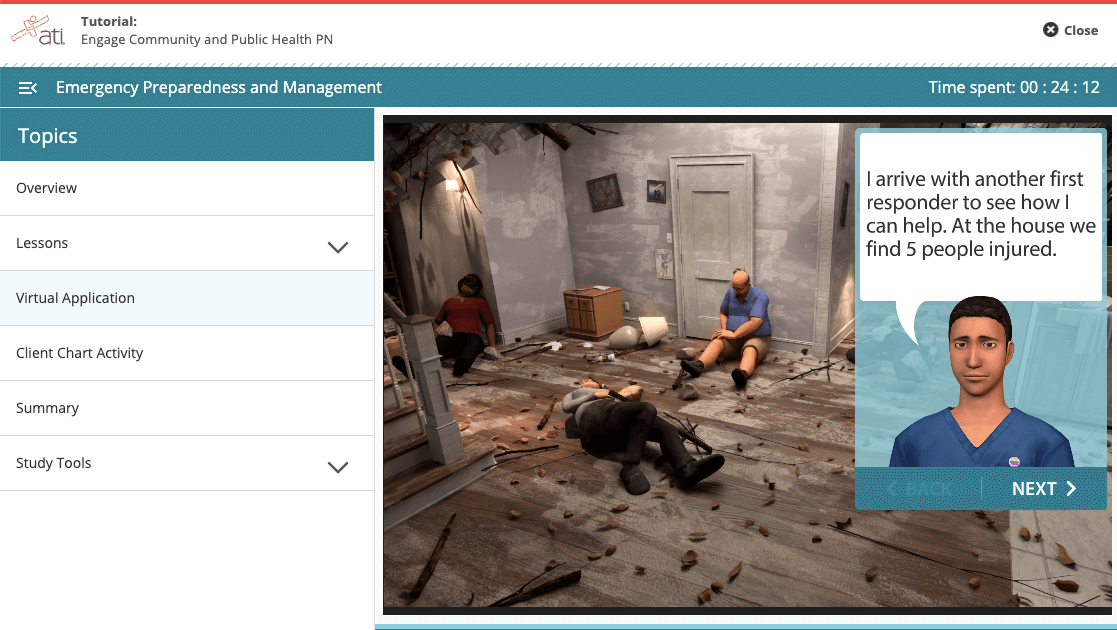 ---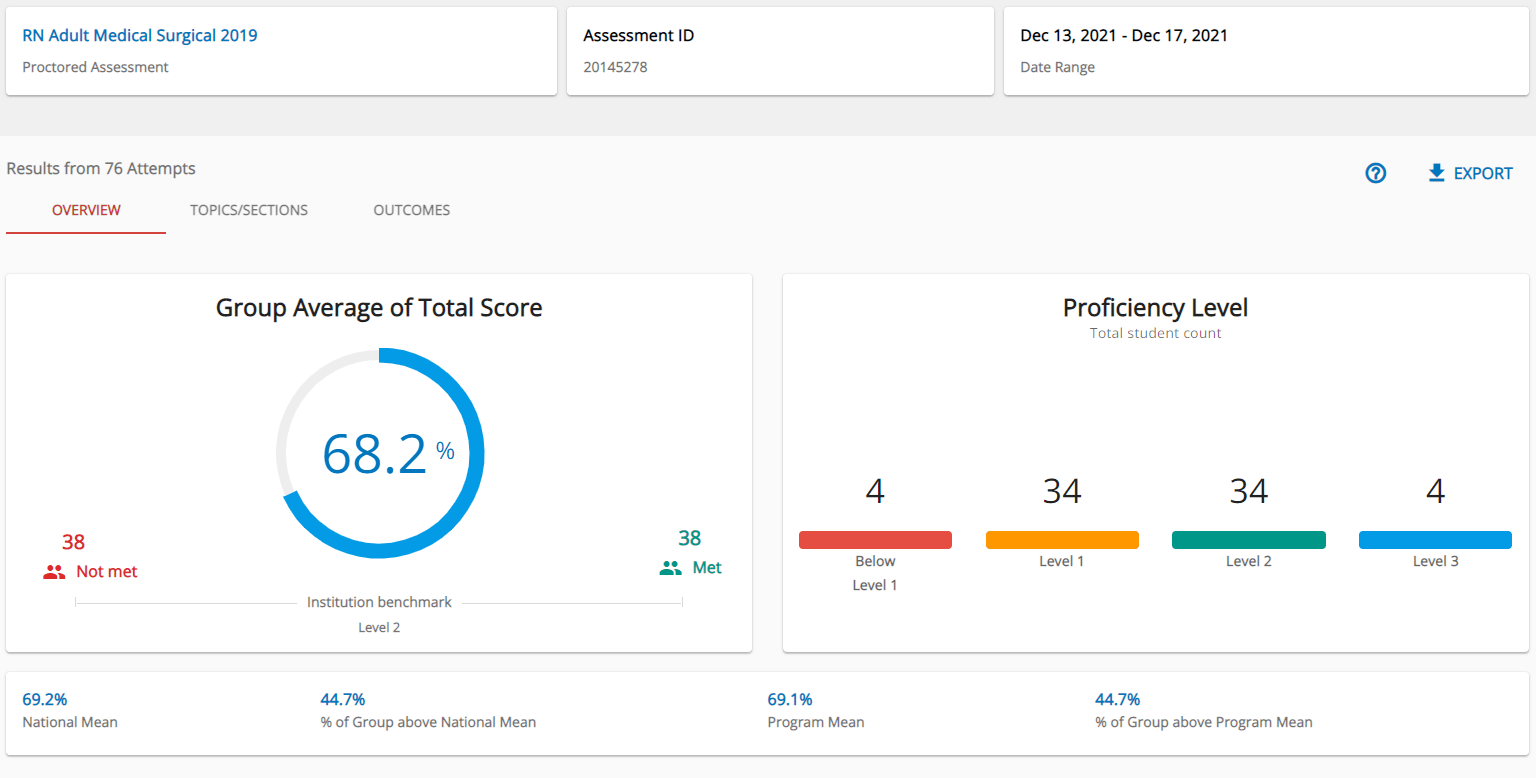 4. Assess, measure, and remediate student and cohort clinical judgment skills using assessments, detailed reporting, and remediation. Link back to specific ATI modules – all aligned to the NCSBN's Clinical Judgment Measurement Model's 6 cognitive functions.
---
5. Build student preparedness and confidence in answering the new NGN item types, including practice with hundreds of items and realistic use of partial scoring.
Included in all assessments listed in previous section, plus: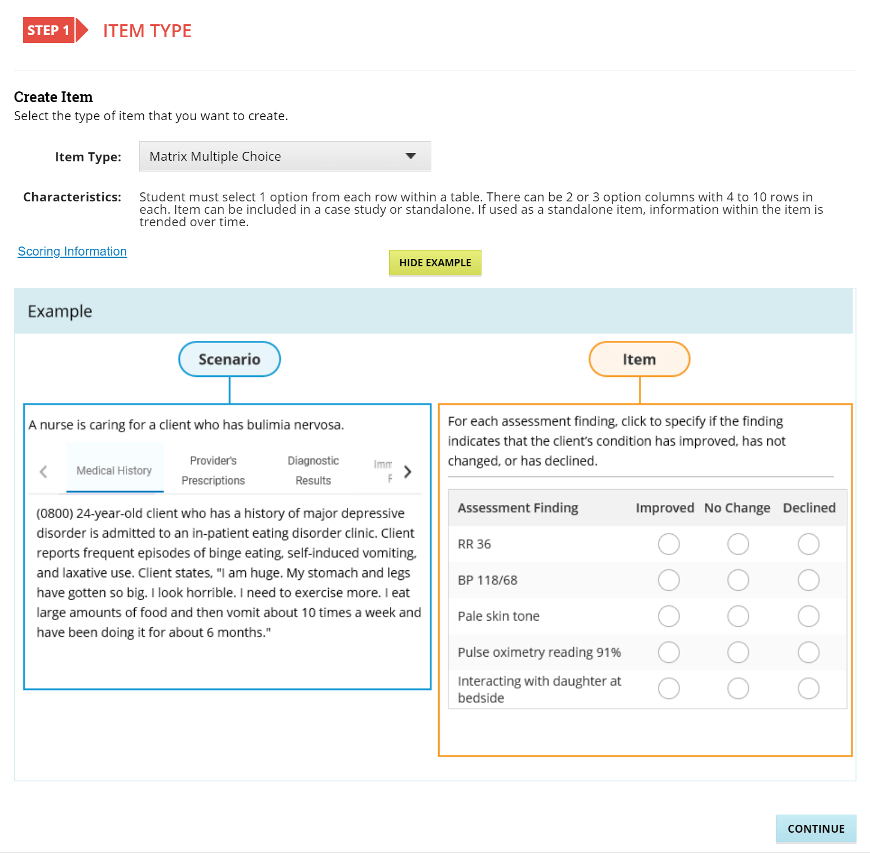 ---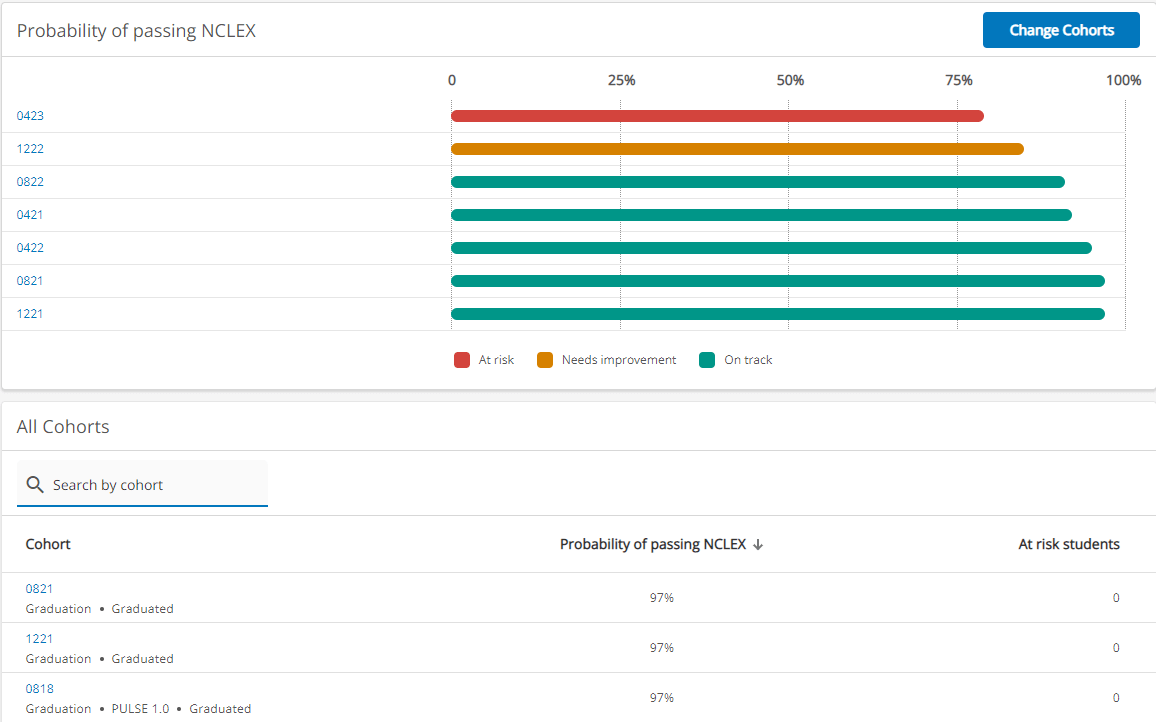 6. Give faculty visibility by predicting student preparedness for NCLEX with clear insights to at-risk students and cohorts and focused remediation recommendations linked to specific ATI modules.
ATI Pulse provides students and educators with early predictions of success on each of ATI's Content Mastery Series assessments as well as probability of passing NCLEX. Learn more >
Comprehensive Predictor is the last stop for students before they enter intensive NCLEX® prep. This three-hour, 180-item, proctored test is designed to help students assess their likelihood of passing the NCLEX while detailing areas for further remediation. Learn more >