ESSENTIAL ADVANTAGES OF LESSON PLANS FOR NURSE EDUCATORS [INFOGRAPHIC]
Oct 28, 2019, 12:16 PM
<40-sec. read time> Lesson plans serve as a stress-free way of preparing a full classroom experience. They make both teachers and students active participants in the learning experience.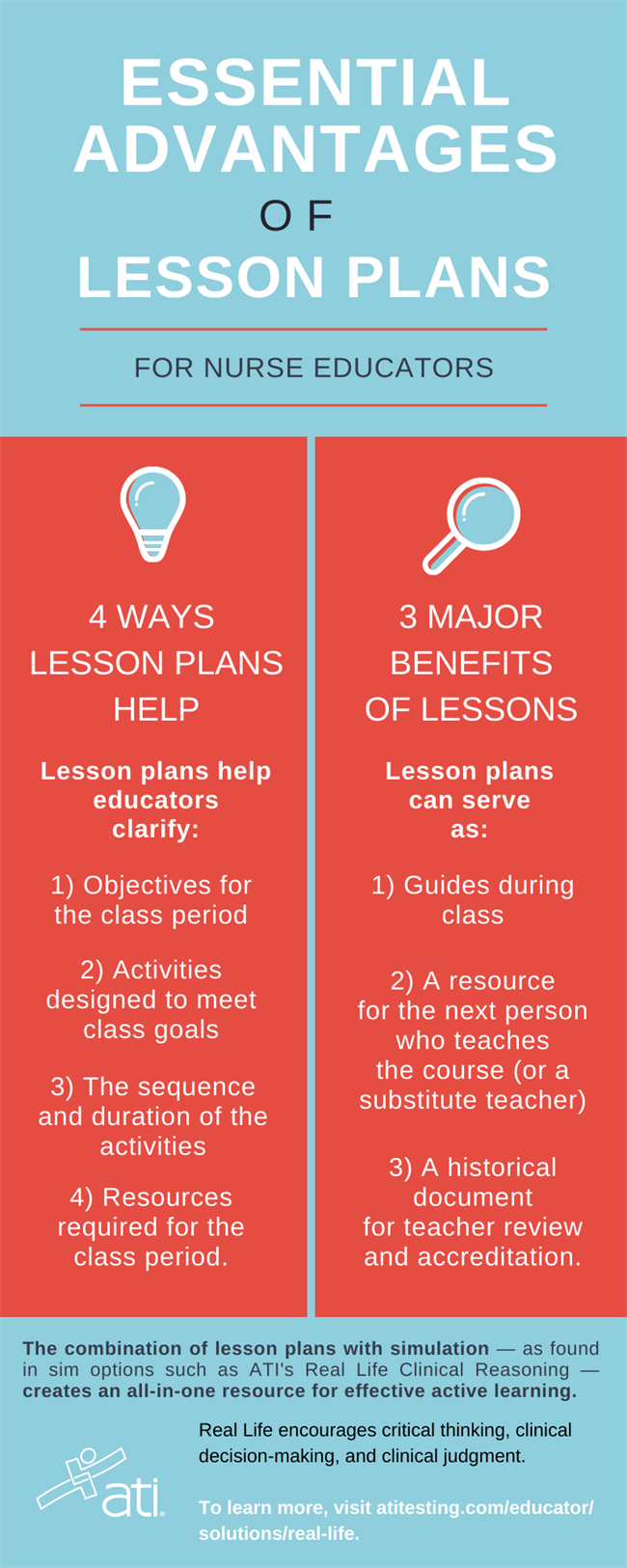 4 WAYS LESSON PLANS HELP
Lesson plans help educators clarify:
Objectives for the class period
Activities designed to meet class goals (for active or "flipped" learning, some of these happen outside of class)
The sequence and duration of the activities
Resources required for the class period.
3 MAJOR BENEFITS OF LESSON PLANS
Lesson plans can serve as:
Guides during class
A resource for the next person who teaches the course (or a substitute teacher)
A historical document for teacher review and accreditation.
The combination of lesson plans with simulation — as found in sim options such as Real Life Clinical Reasoning — creates an all-in-one resource for effective active learning.
Real Life encourages critical thinking, clinical decision making, and clinical judgment. To learn more, visit our Real Life solutions page.
---
Read this infographic's related article for more in-depth information: "
3 lesson plans for using screen-based simulation
."