FAQS ABOUT THE NCLEX: THE MOST IMPORTANT TEST IN NURSING
Jun 4, 2020, 12:41 PM
<5.45-min. read> The NCLEX is more than the exam students must take to be licensed as nurses. This crucial test also impacts nursing programs in profound ways.
---
DON'T FEAR THE NCLEX. UNDERSTAND IT SO YOU CAN STRENGTHEN STUDENTS' SUCCESS.

WHAT IS THE NCLEX?
The National Council Licensure Examination (NCLEX) is the test students take after graduation. Its purpose is to ensure candidates are prepared to begin work as entry-level nurses. The NCLEX tests candidates on how well they use critical-thinking skills to apply their knowledge to nursing situations and analyze what to do next. Essentially, the test measures how well a candidate thinks like a nurse.

The test is offered in two formats: NCLEX-PN for practical or vocational nurses (LPNs/LVNs) and NCLEX-RN for registered nurses (RNs).
WHO IS IN CHARGE OF THE TEST?
The National Council of State Boards of Nursing (NCSBN) administers the exam. This independent, not-for-profit organization comprises 59 United States state boards of nursing (plus 27 associate members in other countries). The individual boards are responsible for licensing and regulating nursing practice in U.S. states and territories.

(Read more about the NCSBN in "The NCSBN: What you need to know.")
WHY IS THE NCLEX IMPORTANT TO NURSING PROGRAMS?
First-time student pass rates on the NCLEX are a key metric that accreditation agencies use in evaluating nursing programs. (The importance of accreditation is detailed in the next section.)

High student pass rates also are important for other purposes. For one, to maintain adequate enrollment numbers, schools can use high NCLEX pass rates to attract qualified nursing candidates. After all, no student wants to spend money on an education that won't lead to them passing this crucial test.

Furthermore, high pass rates can give schools influential bragging rights. Statistics of or near 100% can help an institution earn a spot on lists of "best nursing programs" in a state, which is a strong marketing factor for a school.
---
---
WHAT IS ACCREDITATION?
Accreditation is a process of review that requires nursing programs to show they are meeting regulatory requirements and standards. These reviews ensure nursing schools educate students at the same level and compare programs on an apples-to-apples, common standard of quality. Accreditation agencies also ensure that programs maintain and continually improve the quality of nursing education, including staying up to date with professional standards.

Being accredited is voluntary, but that doesn't mean it's not necessary. Some boards of nursing only allow graduates from accredited schools to take the NCLEX. Similarly, many employers only hire graduates from accredited schools.

Who accredits a nursing program is also important. A variety of regional and national agencies offer their services, and employers can choose to hire graduates based on which agency accredits a program. For example, many only accept one of the major accrediting organizations:
WHY IS THE NCLEX IMPORTANT TO NURSING PROGRAMS?
As mentioned, accreditation agencies review NCLEX pass rates as a factor in determining whether to sanction a nursing program. Other key metrics that accreditation evaluators use are retention, graduation, and employment rates.

Because first-time pass rates are such an important consideration, nursing programs strive to improve on or maintain the minimum baseline set by their accreditation agency and state board of nursing.

CCNE and ACEN set an 80% annual pass-rate standard. NLN CNEA also sets an 80% pass-rate standard but averages it over 3 years. A school's individual state board of nursing can require different passing standards, ranging from 75% to 90%, and its standard takes precedence over the accrediting organization in ultimately determining if a program maintains its accreditation.
WHAT LEADS UP TO A STUDENT TAKING THE NCLEX?
3 steps occur before a student can sit for the NCLEX:
The student must graduate from an accredited LPN certificate program or an accredited associate's or bachelor's degree in nursing program.
The graduate must apply for a license from his or her state board of nursing.
The candidate receives an "authorization-to-test" approval by email from its board.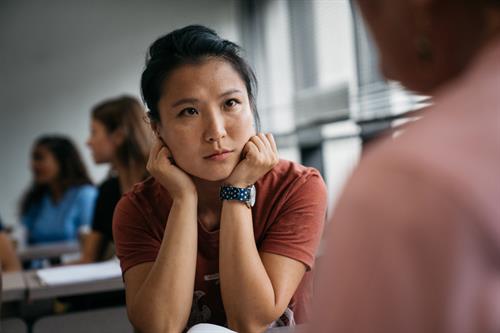 Before taking the exam, many students prepare by signing up for intense, in-depth review services. The NCSBN, for example, offers practice exams. ATI offers its own options:
Virtual-ATI

(an individualized course that matches each student with a nurse educator coach who develops a custom study plan for him or her)

Live Review

(an interactive, real-time group lesson led by educators and offering an NCLEX pass-rate guarantee)

BoardVitals

(an online test-prep question bank with nearly 5,000 questions for practicing).
Passing on the first attempt is important in getting hired quickly after graduation. But it's also important, because the exam isn't free; the base cost is $200. And some state's boards of nursing require additional fees.
WHAT MAKES THE NCLEX DIFFERENT FROM MOST TESTS STUDENTS TAKE?
The NCLEX exam is a computer-adaptive test that selects questions based on each of a test-taker's responses. As the test progresses, if an answer is wrong, the next question will be slightly easier. If an answer is correct, the next question will be slightly harder. The test continues along these lines to determine the candidate's level of competence.
WHAT IS THE FOCUS OF THE TEST?
The content of the NCLEX is based on a framework of "Meeting client needs." It is organized into several Client Needs Categories, along with related "nursing actions." (Nursing actions include aspects such as continuity of care, self-care of nurses, diagnostic tests, and therapeutic communication, among many others.)
The Client Needs Categories are broken out in terms of 4 specific areas of practice, 2 of which are narrowed down into subcategories (with slight variations between the RN and PN versions). These 4 areas of practice are:
1) Safe and effective care environment
Management of care (RN test plan) or Coordinated care (PN test plan)
Safety and infection control
2) Health promotion and maintenance
3) Psychosocial integrity
4) Physiological integrity
Basic care and comfort
Pharmacological and parenteral therapies (RN) or Pharmacological therapies (PN)
Reduction of risk potential
Physiological adaptation.
WHAT IS THE NCLEX TEST PLAN?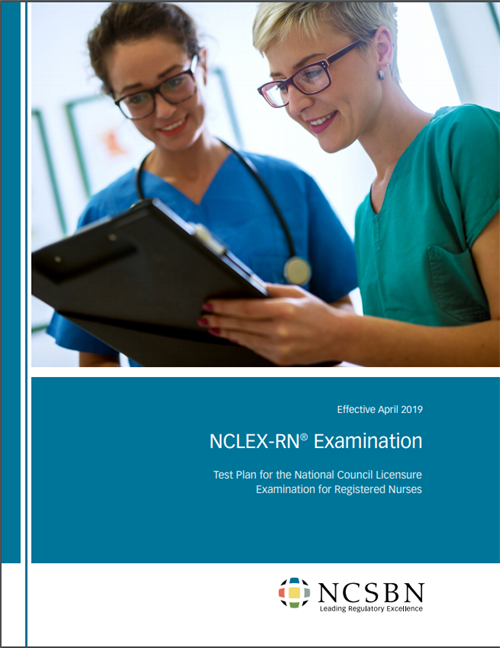 The NCLEX test plan — which is updated every 3 years — is designed to help nursing programs and students prepare for the real exam, serving as a sort of blueprint. The test plan provides an overview of topics covered on the actual test. It also identifies the percentage of questions devoted to each topic that will be on the real exam, so students know where to concentrate their studies.
Additionally, the NCLEX test plan guides programs and organizations, such as ATI, in creating practice questions (known as items), especially in terms of different types of questions. While much of the NCLEX is devoted to standard, 4-option, multiple-choice items, alternate-format questions also are used. These include:
Multiple-response items may have a single correct response, more than 1 correct response, or even all correct responses. It's up to the test-taker to determine which — and how many — of the answers are correct.
Fill-in-the-blank items require a candidate to type in 1 or more numbers in a calculation.
Hot-spot items ask a candidate to identify one or more areas on a picture or graphic.
Chart/exhibit formats present the candidate with a problem, and the candidate must read information in a chart or exhibit to answer the problem.
Ordered-response items require a candidate to rank the order of several options or move them around to provide the correct answer.
Audio items present an audio clip, which the candidate listens to using headphones and chooses an answer.
Graphic options present the test-taker with graphics instead of text as answer options.
Any item formats — including standard multiple-choice items — may include multimedia, charts, tables, or graphic images.
Item formats will be changing on a future version of the NCLEX, which is currently being developed by the NCSBN. The new version of the test is referred to as the Next Generation NCLEX and will be launched sometime after April 2023. The new version of the test is being created to assess clinical judgment, which has been identified as a crucial aspect of a new nurses' responsibilities.
---
WHAT ASPECTS OF THE NCLEX CONFUSE YOU? COMMENT BELOW SO EXPERTS CAN HELP.
---