100% IS WHAT HAPPENS WHEN A PN PROGRAM FINDS THE PERFECT PARTNER
Sep 29, 2020, 18:24 PM
<3.5-min. read> The PN program was on probation with only 2 years to fix its problems. ATI's team provided the solutions that led to 100% NCLEX pass rates.
---
TITLE 1 SCHOOL WILL MAKE YOU SEE THE POSSIBILITIES OF NCLEX SUCCESS AFTER SETBACKS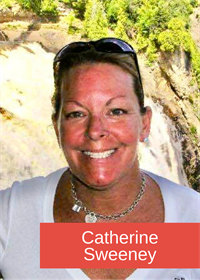 Working as a nurse,
Catherine Sweeney, RN, BSN
, was never bothered by questions from students. "I always loved having nursing students with me. I would have them do everything," she says. "There is no better way to learn nursing than hands-on!"
That enthusiasm for students eventually led Sweeney to begin working as an educator in the
Practical Nursing Program at SouthTech Academy
(Boynton Beach, Fla.), a Title 1 public charter high school. At SouthTech, English is a second language for most students, and many of their families struggle daily to make ends meet.
What the students lack financially, though, they more than make up for in their eagerness to learn.
"You would never know, to see them or talk to them, that they have any disadvantages," Sweeney says. "They are more motivated than any group of students out there!"
By the end of her first year, however, Sweeney learned that motivation wasn't enough to protect her program from a challenge faced by many post-secondary schools: low NCLEX pass rates — and the resulting consequences of such stats.
PROBATION LEADS TO SUPPORTIVE SOLUTIONS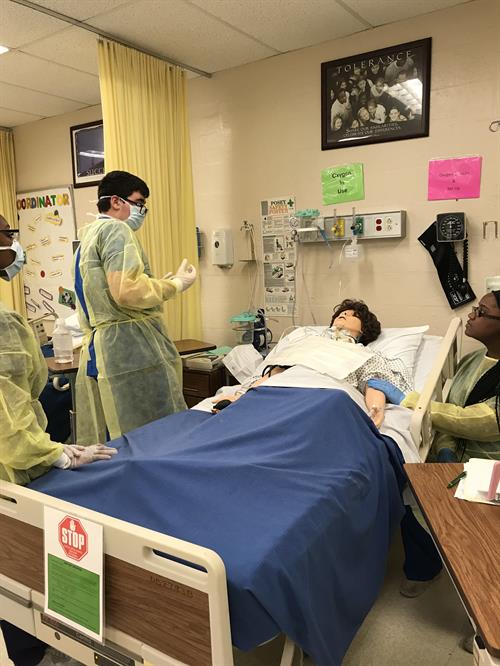 Sweeney learned she would have to face the Board of Nursing with a plan to fix SouthTech's pass rates or risk the program being shut down.
"At this point, I had been dabbling around in ATI but wasn't fully aware of all its potential," she says. So she dug in to learn as much as possible.
"I immediately fell in love with ATI!"
With her new knowledge of the possibilities ATI provided, Sweeney laid out her plan to the BON.
"ATI was the only option we could find that would help our students pass their boards," she explains. The result? The school received 2 years to improve. By the next fall, Sweeney says, "ATI was an integral part of our program."
Sweeney implemented mandatory daily ATI assignments and used ATI solutions every day in the classroom, so students were prepared for clinicals.
"Our students go to clinical three days a week and have full responsibility for their assigned patients: vital signs, assessments, ADLs, dressings, medications, etc.," she says.
The impact of ATI's solutions was immediate. After the first year, the BON removed the school from probation. "Our program was rated No. 19 out of 80 in the state of Florida, and we were the only high school program at the time," she says.
"The results have been undeniable!" Sweeney adds. After slowly improving from the 70s, 80s, and 90s, the school achieved a 100% pass rate in 2020.
THE IMPACT OF A PANDEMIC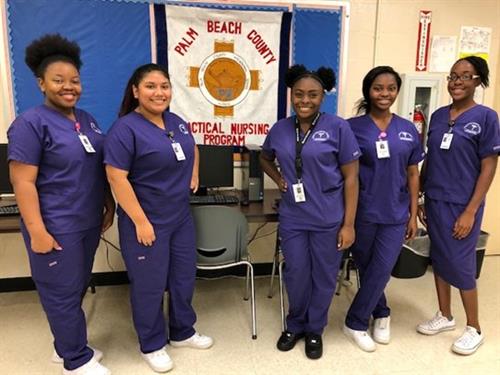 Sweeney had already been pursuing a way to access all of the ATI solutions for her students when COVID-19 hit. She knew the cost to students would increase dramatically, but she also knew that ATI's online, screen-based offerings could ensure the program maintained its positive progress when in-person learning was put on hold.
"We went to the administration and laid out our plan to continue virtually. It included the ATI Optimal Package," she explains. "This was going to save my students and our program."
With the administration's approval — and eager support from parents and students, despite a fee increase — Sweeney went to work. By the first day of the fall term, all the new products were in place.
She credits the support of ATI staff with keeping her program on track. "When the pandemic shut down the world, ATI was still there," Sweeney adds.
She's been especially grateful for the
Online Clinical Plans
that ATI's expert Nurse Educators introduced during the early days of the coronavirus emergency.
"It's a tool that will save me so much time," Sweeney says. "It will be invaluable in helping me integrate simulation-based learning experiences for clinical supplementation, and — at this point with the pandemic — replacement."
She adds, "ATI is committed to student nurse education, and we are committed to ATI! Bottom line, there is no other program that does as much or helps students succeed!"
LOOKING TOWARD A FUTURE OF MANY MORE STUDENTS
Students' interest in SouthTech's program has grown as alumni sing its praises. Today, enrollment has nearly doubled as NCLEX scores improved. "I know we will continue to soar with ATI!" she says.
---
SWEENEY'S PREFERRED ATI SOLUTIONS
"Just about everything in the ATI package" has helped SouthTech's program, Sweeney says. Here's how she describes her favorites:
SKILLS TUTORIALS
. Allows students access whenever they want to use them.
ASSESSMENTS
. Getting comfortable with testing was a "pivotal point" for students.
E-TEXTBOOKS. "Great in breaking down information students could understand."
VIDEO CASE STUDIES
. Crucial for learning different ways of viewing information and connecting clinical to theory.
REAL LIFE MEDICAL-SURGICAL MODULE
. "Awesome" for teaching care for different types of patients and using critical thinking to avoid causing harm to virtual patients.
HEALTHASSESS
. "Amazing features" that teach system diseases and disorders as well as soft skills, "which are very much needed."
EHR TUTOR
. "Very realistic clinical EHR," with unfolding case scenarios for simulation activities, barcode scanning, and medication administration activities.
NURSE'S TOUCH
. "Addresses multiple areas, such as simulation activities, professional communication, leadership, professionalism, informatics/technology, and wellness/self-care modules."
ONLINE CLINICAL PLANS
. "This is a tool that will save me so much time," Sweeney adds. "It will be invaluable in helping me integrate simulation-based learning experiences for clinical supplementation, and — at this point with the pandemic — replacement."
---