WHY YOU CAN TRUST RESILIENCE EXPERT TESE STEPHENS
Jan 25, 2021, 16:00 PM
<4-min. read> Dr. Stephens describes some negative personal experience in her career you'll likely find familiar — and that she's determined to change.
---
NEGATIVE EXPERIENCE POWERS AN AUTHENTIC, PASSIONATE HEART FOR TRANSFORMING NURSING
BY TERESA M. STEPHENS, PHD, MSN, RN, CNE, ATI NURSING EDUCATION CONSULTANT
A new year typically comes with great hopes, energy, and a new (or renewed) commitment to plans for personal development, health, and/or well-being. I hope you will seriously consider including a commitment to building personal
resilience
as you make your plans for 2021!
ATI has asked me to assist you in this process through a monthly article dedicated to the topic of resilience. I am honored to be able to share some of what I have learned through many years of research on this topic. I hope you will join us on this journey!
To begin, I would like to share with you about how I came to focus on this topic.
AN INTRODUCTION TO THE NEGATIVE SIDE OF NURSING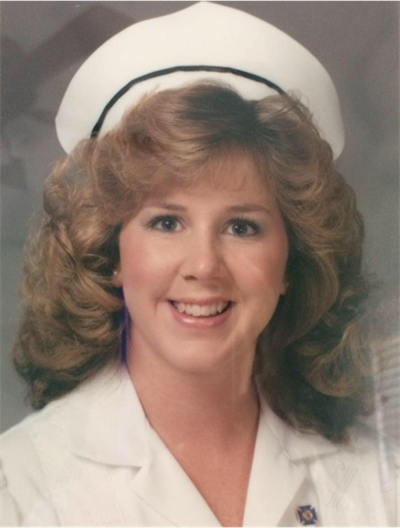 As a new nursing school graduate, way back in 1987
(see pic at right),
I was like many other new nurses — excited and inspired to finally begin working as an RN! I was also quite naïve about the realities of the healthcare setting and the dark side of the nursing profession.
Before graduating from nursing school, I don't recall ever hearing the phrase, "
Nurses eat their young
." However, I soon realized the truth and impact of this statement. Despite the fact that I was well-educated, licensed, and enthusiastic, the realities of the work environment caused me to question my decision to enter the nursing profession. These "realities" were in stark contrast to
the values and principles
I had been taught to demonstrate as a professional nurse.
To make matters worse, I continually witnessed toxic behaviors, including
incivility and bullying
, that were ignored or even rewarded. I soon recognized I was not alone in feeling discouraged and demoralized, with an intense desire to "run away." Many of my colleagues began voicing the same feelings.
After a particularly rough day, I made a commitment with myself. I vowed to do everything I could to make it better for other new nurses. From that point on, I strived to be a positive member of the healthcare team, specifically focused on encouraging and supporting nursing students and new graduate nurses.
THE JOURNEY TOWARD RADICALLY TRANSFORMING NURSING EDUCATION
After many years in practice, I decided to return to school to obtain my master's degree in nursing education. My end goal was to acquire a faculty position in a program where others were similarly focused on radically transforming nursing academia.

As part of my master's thesis, I explored the issue of new graduate nurse attrition. At that time, up to 60% of new graduate nurses were leaving their first place of employment within 2 years due to the same issues I had faced as a new graduate. The evidence clearly depicted many problems within the profession: ineffective leadership, workload issues, and unhealthy work environments. All contributed to a growing nursing shortage.

I became interested in the approximate 40% who did not choose to leave (i.e., run away). These individuals were repeatedly described as "resilient." Being a lover of semantics, I wondered:
What does it mean to be "resilient"?
Is it something that can be learned?
If so, how can we teach our nursing students to be more resilient before they enter the workforce?
These burning questions were a stimulus to obtain my PhD, where they became the foundation of my work and research. My initial studies focused specifically on increasing resilience in nursing students, leading to the development and publication of a conceptual model. This model soon evolved to include nurses in general, including faculty and leaders.
LEARNING FROM THE MOST POWERFUL STORIES OF RESILIENCE
Most of my research was quantitative, meaning I measured resilience and explored the effectiveness of interventions designed to increase personal resilience. I soon came to realize I needed to understand resilience from a more personal perspective, which led me to work with Holocaust survivors. They graciously shared their stories, thoughts, and perspectives with me, greatly influencing my work. The culmination of these efforts led to the development of the RN P.R.E.P. (Personal Resilience Enhancement Plan) program.

In 2015, I became heavily engaged in interprofessional education. I soon came to realize the relevance of resilience in developing healthy, effective teams. This understanding led to a new body of work in building/leading resilient teams.
A NEW WORLD OF CONCERNED NURSES BEGINS TO EMERGE
A heightened awareness of the impact of burnout has led to many opportunities for collaboration with national, state, and professional organizations. I also now have more colleagues who are committed to radically transforming the culture of nursing and healthcare to promote resilience, professional fulfillment, and well-being. Additionally, I've now developed a new version of the RN P.R.E.P. course specifically for nurse leaders, along with a podcast, and multiple publications, consultations, and workshops. I am also blessed to be the lead investigator on a large grant-funded study exploring clinician resilience and well-being. (I will share more about these efforts and other similar projects in future posts, including a large, national study exploring nursing faculty resilience.)

I hope this information piques your interest in learning more about how you can increase your own resilience! Next month, we will continue our conversation with a deep dive into the concept of resilience: what it is and what it is not.

I welcome your questions and comments!

Best wishes for a happy, healthy, and joyful January!
---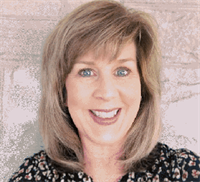 Author: Teresa (Tese) Stephens, PhD, MSN, RN, CNE, is a Nursing Education Consultant for ATI. Dr. Stephens has 3 decades of nursing experience in both clinical and educational settings. She is active in multiple professional organizations, including as a member of the Continuing Education (CE) review committee for the Tennessee Nurses Association and a member of the QSEN RN-BSN national taskforce. Dr. Stephens has written extensively and is a frequent presenter at regional and national nursing conferences. Her research explores the concept of resilience in nursing students, nurses, and other healthcare professionals as a tool for personal growth and well-being, as well as a means of improving client outcomes. She is the author of Stephens' Model of Resilience and the founder of RN P.R.E.P. (Personal Resilience Enhancement Plan), an interactive learning experience for nursing students and new graduate nurses. She works with various Holocaust organizations to explore survivor stories using her conceptual model of resilience. Dr. Stephens lives in Blountville, Tenn., with her husband, Scott.
---