NCSBN's Next Generation NCLEX: 3 Reasons It's Time for a Momentous Change
Mar 7, 2021, 15:05 PM
<1.75-min. read> The National Council of the State Boards of Nursing (NCSBN) took an analytical look at the NCLEX. Its research revealed the need to assess clinical judgment.
---
THE FACTORS THAT INFLUENCED THE DECISION TO CREATE A NEW NCLEX
The following is a transcript of the above video featuring a conversation between
Philip Dickison, PhD, RN, Chief Officer, Examinations,
NCSBN
, and
Sheryl Sommer, PhD, RN, CNE
, Vice President, Chief Nursing Officer, ATI.*
Q: Can you give us some background about the Next Generation NCLEX initiative and how that got started?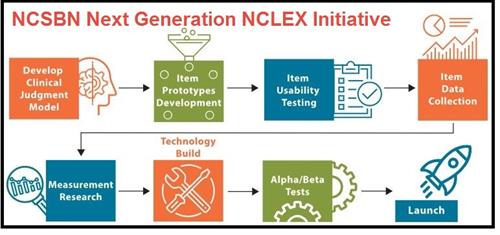 A: I think one of the important things to know is that, quite frankly, there's not 1 reason it got started. There are many reasons.

Q: How long has NCSBN been considering a change?
A: It's been going on — as an idea — for maybe 5 years. And some real work for maybe 3 years.


Q: What concern caused the need for change?
A: If there were just a single reason, we would have already solved it. Once you started peeling the onion, you started seeing some different things.

For instance, where you're licensing people — and as a public-protection issue — any test program should ask itself a fundamental question: "Are you testing the right things?"

So, about 6 years ago, I said, "It's time for us to do a deep dive in this 'Are you testing the right things.'" So that was one thing.


Q: What else?
A: We started uncovering how education has changed tremendously. It [used to be] textbook-based work, and that's not the case anymore. People are learning online, through videos, and online discourse — a variety of things that are a lot different.

And you look at the exams being offered — not just in nursing but almost anywhere. They're standard, multiple-choice, text-based questions. So that was another element: How do you make testing look like education?


Q: Anything else that's changed?
A: As we started looking at "are we testing the right things," it required us to fundamentally go out and say, "What is practice really like?" So [for the first time] we conducted an observational practice analysis.
---
Watch other interviews with Dr. Dickison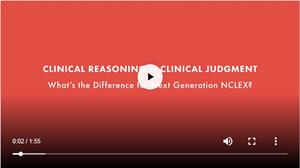 Clinical Reasoning vs. Clinical Judgment: What's the Difference for Next Generation NCLEX?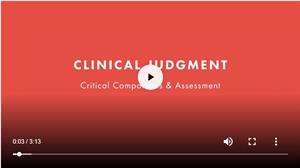 Clinical Judgment: Critical Components & Assessment
---
*This discussion took place at the
National Nurse Educator Summit
in April 2018 in Salt Lake City.