HOW TO PROMOTE LEARNER RESPONSIBILITY AMONG GEN Z STUDENTS
Apr 15, 2021, 19:12 PM
<2-min. read> Finding the appropriate footing with Gen Z learners requires a facilitative coach approach.
---
WHY YOUR GEN Z STUDENTS ARE MORE AMENABLE TO FACILITATIVE COACHING
By Joy Weller, MSN, Ed, RN, Manager, ATI NCLEX Services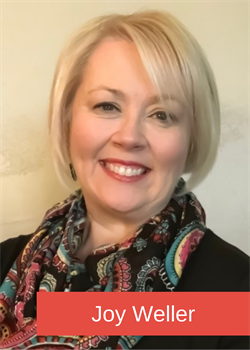 If you want to guide and inspire your Generation Z students, you need to take a coach approach.

The reason? Research into this unique generation shows us that these learners:
Need meaningful relationships with their instructors.
Do not want to disappoint others.
Crave feedback that they are performing well (Seemiller & Grace, 2019).

When you pay attention to these needs and implement a coach approach, you'll discover 3 valuable results. The coach approach will facilitate:
Self-directed feedback through a safe inclusive environment
Supportive questioning
Active listening.
Before you put on your coach's hat and grab a whistle, though, you must first understand the role of a coach in supporting your Generation Z students.
WHAT IS A COACH APPROACH IN NURSING EDUCATION?
Coaching is a facilitative — rather than authoritative — intervention. The technique primarily functions by promoting learner responsibility to achieve improved outcomes.

When you implement a coach approach, you'll discover that it:
Helps students learn rather than simply teaching them a fact or skill
Assists students in recognizing and unlocking their potential
Aids them in maximizing their performance.

Other research into Generation Z learners reveals their desire for self-discovery and making active contributions to the learning process. These attributes make the coach approach even more effective, encouraging meaningful learner/faculty relationships and students' engagement in the feedback process.
DELIVERING MEANINGFUL FEEDBACK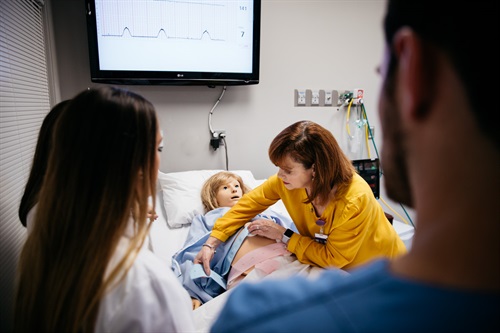 Another critical aspect to delivering affirming and meaningful feedback is to provide a safe and inclusive environment. Today's learners have grown up knowing war, school shootings, racial inequalities, and violence. They are surrounded by media displaying vivid graphics that promote a sense of fear and insecurity. One student shared in Seemiller & Grace (2016), "Any time of any day, I know that anyone could commit any act of violence toward me or others around me and that I am never safe" (p. 108). If a learner does not feel safe, effective feedback and student growth will not occur.

A few strategies to consider for promoting a safe and inclusive environment include:
Assess personal bias and consider ways to eliminate bias when evaluating student performance.
Develop and promote civility norms to assure that both faculty and students are inclusive and respectful during times of facilitative coaching.
Provide any accommodations needed to support the learner and their need for responsibility in the feedback process.
Safety and belonging are foundational needs of all human beings, so it's important that you consider them when planning opportunities for feedback. Once you've established the foundation of a safe and inclusive environment, you can begin to further develop a plan for affirming and meaningful feedback through supportive questioning and active listening. Next month, we will discuss these aspects, along with the why, when, and how of affirming and meaningful feedback.
---
Author: Joy Weller, MSN Ed, RN, is the Manager of Post-Grad Solutions — Complete and Global accounts for ATI Nursing. She began with ATI in 2014 and is part of a dynamic team that delivers high quality NCLEX reviews for PN and RN graduates, as well as supporting global nurses as they transition to healthcare in the United States. Joy has more than 19 years of experience in nursing education and combines her expertise in leadership, classroom/online teaching, curriculum development, and faculty mentorship in her current position. Joy has presented on the topics of positive self-talk, finding hope, no shame, and anxiety. She earned her nursing degrees at Fort Hays State University and Indiana Wesleyan University.

---
RESOURCES
Seemiller, C., & Grace, M. (2016).

Generation Z goes to college. San Francisco: Jossey-Bass

.
Seemiller, C., & Grace, M. (2019).

Generation Z learns: A guide for engaging Generation Z students in meaningful learning

. n.p.
van Nieuwerburgh, C., and Barr, M. (2016). Coaching in education, in Tatiana Bachkirova, Gordon Spence and David Drake (Eds.)

The SAGE Handbook of Coaching

. (pp. 507-522). London: Sage Publications Ltd.
---