YOUR KNOWLEDGE & CARING ARE WHAT MAKE YOU A GIFT
Jun 7, 2021, 07:00 AM
<1-min. read> Nurse educators are taken for granted — even by themselves. But Dr. Bridgette Bryan spells out exactly why they are so important.
AMONG PEOPLE IN THE WORLD WHO MAKE AN IMPACT, EDUCATORS ARE AT THE TOP
---
BY BRIDGETTE BRYAN, DNP, MS, ATI DIRECTOR OF POST GRAD SOLUTIONS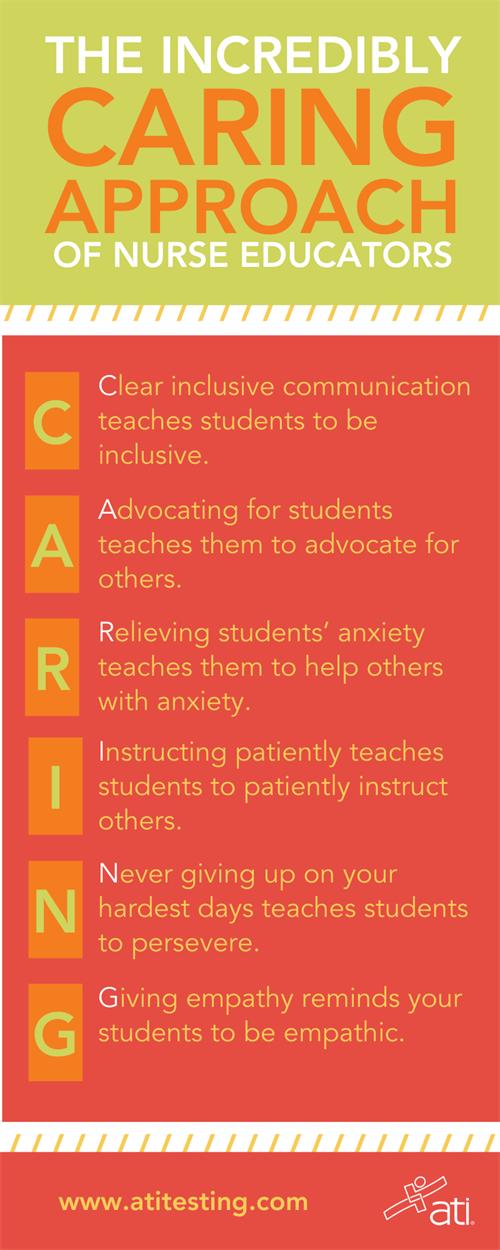 Have you ever considered how many lives you impact each day as a nurse educator?
The 2021 AHA Hospital Statistics Report says hospitals admit a total of 36,241,815 clients each year. If we add in 50,700,000 public school students — those entering prekindergarten through 12th grade — we reach a number close to 87 million. That's an incredible number of people's lives who are impacted each year by hospital and school nurses.
---
Read the stories you missed from Nurses Month.
---
This enormous number continues to grow as we add in clients from outpatient clinics, health departments, families and friends with healthcare needs, community service, and other areas in which nurses use their skill sets each day.
WHAT YOU PROBABLY DON'T REALIZE ABOUT YOUR ROLE AS AN EDUCATOR
The total number of lives that nurses impact is staggering. But what you may never have realized is that you are a primary reason why so many nurses are touching so many lives. How? Because you said, "Yes," to academia.
The obvious gift you bring to your students is your expert knowledge — knowledge that allows students to learn how to participate in the healing process. The less obvious gift is how you demonstrate a caring approach to your students. And this deserves equal recognition.
In fact, we can — literally — spell it out:
Clear inclusive communication teaches students to be inclusive.
Advocating for students teaches them to advocate for others.
Relieving students' anxiety teaches them to help others with anxiety.
Instructing patiently teaches students to patiently instruct others.
Never giving up on your hardest days teaches students to persevere.
Giving empathy reminds your students to be empathic.
YOUR UNENDING IMPACT AS AN EDUCATOR
Paraphrasing famed anthropologist Margaret Mead is the quote, "Never believe that a few caring people can't change the world. For, indeed, that's all who ever have."
Nurses Month was a reminder of all the work that nurses do. Today, however, we give thanks specifically to you, nurse educators — a group of the sort of caring people Margaret Mead was describing. Thank you for sharing your expert knowledge and your caring approach as you work so attentively and conscientiously at changing the world.
---
RESOURCES
---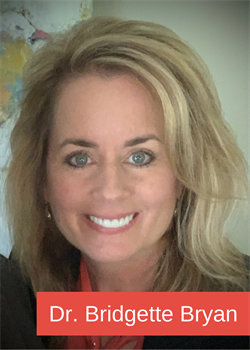 Author: Bridgette Bryan, DNP, MS, holds a Doctorate in Executive Leadership, a Master's in Nursing Administration and Psychology, and is a Director in the ATI Post Grad Department. She has been published in the ATI Live Review Book and numerous nursing journals and has served as an inspirational columnist for a local newspaper in her home town. Prior to joining ATI, Dr. Bryan's leadership experience included Director and Vice President roles in hospital administration, as well as academic experience including Associate Professor roles in both university and community colleges.

When not involved with work, Bridgette enjoys outdoor cookouts, playing croquet with friends and family, as well as jet skiing on the Mississippi Gulf Coast with her husband. Volunteer service is also a great passion, and Bridgette has served on a medical mission team and is now serving her community by leading a support group for men and women twice a month and teaching a class for a local faith-based rehabilitation center.




---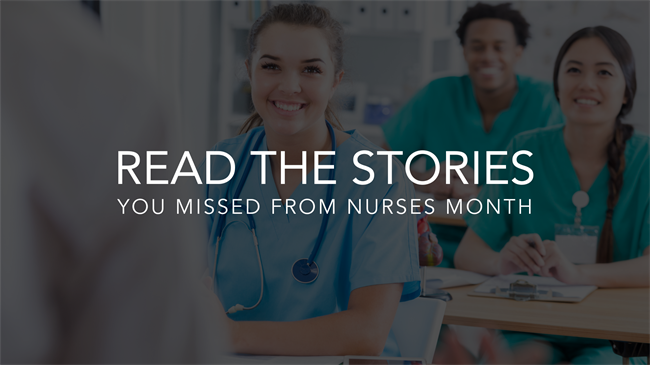 ---