3 EASY TIPS FOR USING SKILLS MODULES IN THE CLASSROOM
Jun 30, 2021, 12:15 PM
<1-min. read> To make lab time efficient, students must arrive prepared. Assigning prework that is engaging and fun makes them eager to learn.
---
ASSIGN PREWORK 1ST SO HANDS-ON PRACTICE IS THE FOCUS OF LABS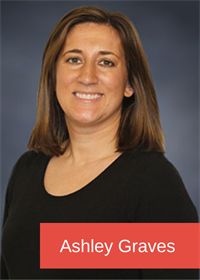 An ongoing problem for many educators is how to ensure students arrive prepared for labs. Their dislike (and short attention span) for reading long texts makes them averse to such assignments, but they need the knowledge to fully understand the hands-on lessons that labs provide.
Ashley Graves, MSN, RN
, Integration Specialist Nurse Educator at ATI, says she and her colleagues on the ATI Integration Team encourage educators to use a tool that makes this task easier: ATI's new Skills Modules 3.0.
Graves suggests assigning Skills Modules 3.0 as a preclass activity to ensure students arrive prepared for labs. Doing so ensures they can quickly put knowledge into practice and maximize time inside the lab. Then, with students prepared, educators can focus on the lessons, rather than reviewing content.
ATI's Integration Team
says another good tip related to assigning Skills Modules before class: Pair students up to complete an Active Learning Template on the skill. Pairing gives students the chance to collaborate and discuss the skill while still in the lab setting.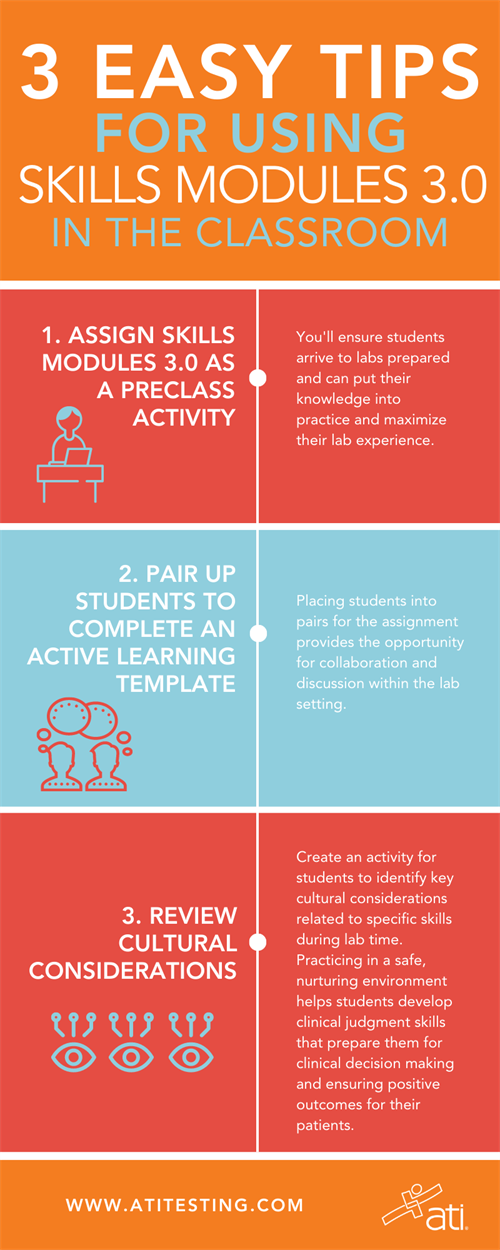 Graves also explains that students who have completed Skills Modules assignments before lab can better focus on identifying key cultural considerations related to specific skills. When students can practice these skills in a safe, nurturing environment, they more easily develop the crucial clinical judgment skills for real-life situations.
With the Next Generation NCLEX's focus on assessing clinical judgment skills, any opportunity to help students enhance these skills is important.
---