EXPERTS ADVISE BEST PRACTICES FOR THE NEW INACSL STANDARDS
Nov 15, 2021, 17:59 PM
<3.5-min. read> When it comes to putting the new INACSL standards into practice, simulation experts' advice isn't necessarily what you would expect.
---
SOMETHING ABSOLUTELY NOT TO DO WITH INACSL STANDARDS? START WITH NO. 1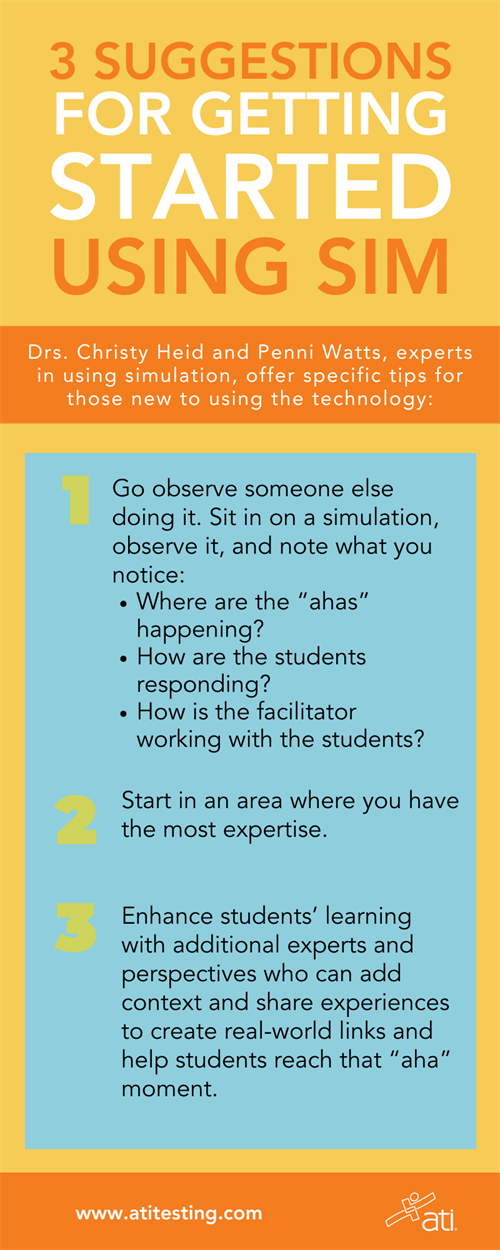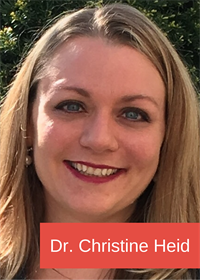 The evolution of simulation in healthcare education has unfolded in front of Christine Heid, PhD, RN, CNE, CHSE. She could envision the ways the technology could change nursing education and was immediately fascinated. Devoting herself to research in the areas of online and technology-mediated teaching and learning, her insight grew, as did her belief in sim's importance.
---
DISCOVER CLINICAL-REPLACEMENT SIMULATION SOLUTIONS
---
Eventually the Nursing Education Consultant for ATI qualified as a Certified Healthcare Simulation Educator (CHSE). Then, in 2017, she pushed her education to the next level, becoming a member of the International Nursing Association for Clinical Simulation Learning (INACSL – CAE Healthcare) Fellowship Program.
Today, she believes — more than ever — that the technology is a crucial part of healthcare academia.
As such, with the introduction this year of INACSL's Healthcare Simulation Standards of Best Practice, Dr. Heid wants to spread the word about how best to use the information.
---
DOWNLOAD THE INFOGRAPHIC AT RIGHT AS A HANDY REFERENCE
---
SOME BACKGROUND ON THE NEW INACSL STANDARDS
In total, INACSL has introduced 11 standards. Of these, 2 are new, and INACSL's Standards Committee revised the original 9. The full list of standards are:
Professional development (NEW)
Prebriefing: Preparation and briefing (NEW)
Simulation design
Facilitation
The debriefing process
Operations
Outcomes and objectives
Professional integrity
Sim-enhanced interprofessional education (IPE)
Evaluation of learning and performance
Simulation glossary.

(Read more about the new standards here.)
GIRD YOURSELF WITH SOME EXPERIENCE BEORE TRYING TO USE THE INACSL STANDARDS
The INACSL standards are, admittedly, very important. They guide the integration, use, and advancement of simulation in academics, clinical practice, and research. So, as more nursing programs get serious about incorporating them into their curricula, faculty will need to understand the information and know how to use it.
Dr. Heid had 3 specific tips on how to do so:
Be an observer. "The first thing I would recommend is to go observe someone else doing simulation," Dr. Heid said.
Focus on your specialized expertise. "Find an area that you are an expert in, and begin there," Dr. Heid advised. "Don't start teaching simulation in an area that you don't know, because subject matter expertise is paramount to an effective simulation experience; it has to align with the real world."
Include others in your teaching. Dr. Heid also recommended inviting clinical faculty into the debriefing. "I love having them sit in and be part of the conversation," she added. "Because who knows better than people who are in the trenches every day as to what real world will look like?"

Dr. Heid added that having clinical faculty available is helpful in eliminating skepticism among students. "When students say, 'Oh, that's not really going to happen,'" Dr. Heid said, the clinical faculty can add their personal perspective. "They can say, 'Yeah, that happened last week. Let me tell you about it.'"
That type of real-world feedback creates "aha" moments that create real-world links for the learners.
LISTEN TO TIPS FROM EXPERTS AT INACSL ABOUT THE STANDARDS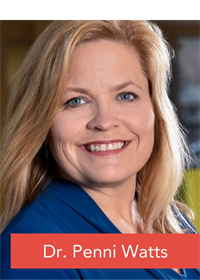 After reflecting on Dr. Heid's advice, consider some from INACSL's own experts. For example, don't try to take on too much when reading the standards, said Penni Watts, PhD, RN, CHSE-A, FSSH, FAAN, Associate Professor and Director of Clinical Simulation at the University of Alabama – Birmingham School of Nursing and member of the INACSL Board of Directors.
She said, "If you've just discovered the standards, it can be overwhelming. I always encourage individuals to take it one standard at a time."
Dr. Watts recommended beginning with Standard No. 3, "Simulation design," or Standard No. 8, "Professional Integrity." Do not, she says, go directly to the beginning of the standards document. "Work through one and then call people in the industry to talk through it," she said. "It's okay to ask questions to better understand the standard."
Dr. Heid noted that you need to build a strong foundation in simulation best practices to be successful in implementing them. And the standards, she explained, are only your first step in building that foundation.
"As we move to a future in nursing education that is built around clinical judgment and better prepared nurses," Dr. Heid said, "simulation brings exceptional opportunities for practice. It builds confidence and gives students exposure to scenarios far beyond what clinicals can offer.
"When used properly," she concluded, "simulation has the power to raise the standards for our next generation of nurses."
Learn more about ATI's approach to simulation in nursing education and discover video tutorials from Dr. Heid for additional insight.
---
5 MORE EDUCATIONAL RESOURCES ON SIMULATION
ATI offers a wide variety of options for learning best practices in using simulation in your lessons. Check out these links to find which ones best match your learning style:
---
3 TIPS FOR GETTING STARTED IN SIMULATION FROM DRS. CHRISTY HEID AND PENNI WATTS
Go observe someone else doing it. Sit in on a simulation, observe it, and note what you notice:

Where are the "ahas" happening?
How are the students responding?
How is the facilitator working with the students?

Start in an area where you have the most expertise.