THE BEST WAYS TO ACT AGAINST TOXIC GENDER INCIVILITY
Mar 30, 2022, 11:13 AM
<2.45-min. read> Gender incivility is happening within your nursing program right now. Here are specific ways you can address it.
---
THE SIMPLE STEPS YOU CAN TAKE TO REDUCE MALE BIAS IN NURSING EDUCATION: PART II
---
INTRODUCTION:
Incivility remains a significant issue globally in nursing education and healthcare. By definition, incivility manifests itself as being rude or disrespectful, which can create emotional turmoil and even physical distress. Another type of incivility is gender bias. A call to action and heightened awareness of this area for nursing faculty, students, and healthcare professionals is paramount. Additionally, recognition of gender bias and gender minority are key responsibilities for everyone to be aware of for fostering and maintaining an equitable environment.
The following article on this subject is well-defined and explored by our colleagues from Duke University and the American Association of Nurse Anesthesiology. These experts focus a valuable optic lens on this much-needed change for healthcare. — Dr. Janet McMahon, DNP, MSN, RN, ANEF, Manager, Curriculum & Integration, NCLEX Services, ATI Nursing Education
---
BY
STEPHANIE GEDZYK-NIEMAN, DNP, RNC-MNN
BENJAMIN SMALLHEER, PHD, RN, ACNP-BC, FNP-BC, CCRN, CNE
MARGORY MOLLOY, DNP, RN, CNE, CHSE
BRETT MORGAN, DNP, CRNA, FAAN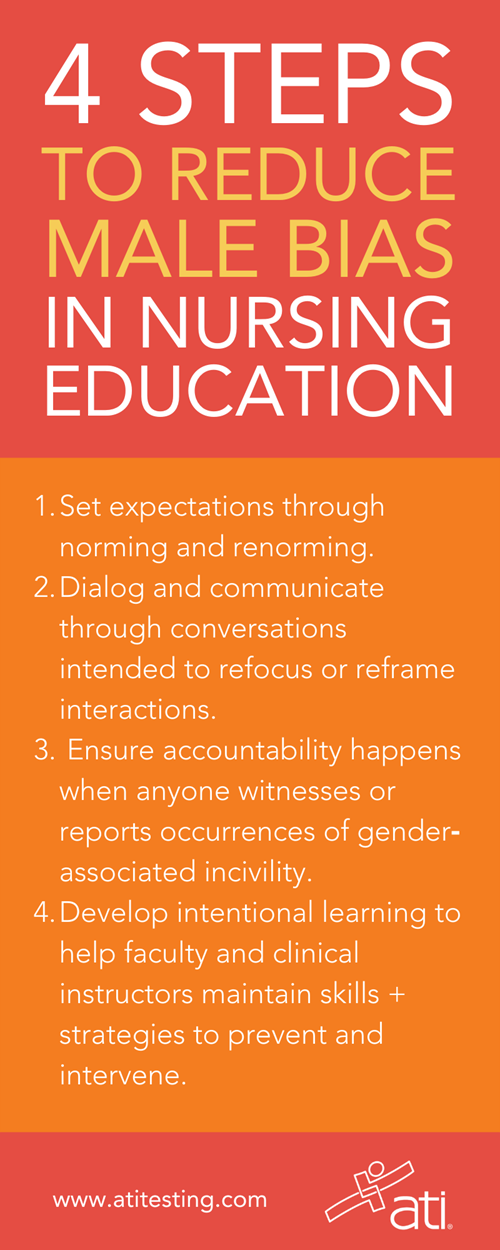 Part I of this series introduced an issue to which many educators probably haven't given much thought: gender incivility. (Read Part I of the article, "It's time to overcome the insidious male bias in nursing: How easily gender-associated incivility happens in nursing school.")
Here, in Part II of this series, we'll explore strategies you can use to prevent gender-associated incivility, as well as interventions you can implement if it occurs.
SET EXPECTATIONS THROUGH NORMING AND RE-NORMING
At the beginning of a course or clinical rotation, nursing faculty should set the norm for students that inclusivity is the expectation. You can do so in 2 ways:
Let students know that everyone has the responsibility to "see something, say something."
Include a statement of commitment to this norm in your course syllabi.
If situations of gender-associated incivility arise, make sure you revisit this norm with students. Remind them that your program's ongoing expectation is a zero-tolerance policy for such actions.
DIALOG AND COMMUNICATE THROUGH CONVERSATIONS INTENDED TO REFOCUS AND/OR REFRAME INTERACTIONS
If gender-associated incivility occurs, you have a responsibility to address it. Ignoring these situations will simply allow them to perpetuate.
---
DOWNLOAD THE INFOGRAPHIC AT RIGHT AS A HANDY REFERENCE
---
You have several options by which to address incivility to help everyone involved in the situation learn and grow from it. First, you can address the situation in the moment — when it occurs. If that's not possible, and you need time to process the situation and develop a plan, make sure you don't wait too long. Talk to students as soon as possible after the situation occurs.
Some ways to facilitate the conversation can be via communication models such as:
ENSURE ACCOUNTABILITY HAPPENS WHEN ANYONE WITNESSES OR REPORTS OCCURRENCES OF GENDER‐ASSOCIATED INCIVILITY
As mentioned, we all have the responsibility to keep gender incivility from continuing to happen. So, depending on the circumstances, here are options you can take if you discover it has occurred:
If another educator is involved: That person should take ownership and apologize not only to the student(s) involved but to the class or clinical group.
If others are involved, and you can't address it in the moment: Make students aware — after the fact — that you have addressed the situation and explain what the intervention was, along with the results of that intervention.
Providing this type of transparency promotes trust among your students. Plus, it dispels any thoughts that your program considers this type of behavior to be acceptable.
DEVELOP INTENTIONAL LEARNING TO HELP FACULTY AND CLINICAL INSTRUCTORS MAINTAIN SKILLS + STRATEGIES TO PREVENT AND INTERVENE
Admittedly, it's not easy to identify gender-associated incivility — or intervene when it occurs. However, ongoing education on the topic and opportunities to brainstorm and practice intervention techniques can effectively empower your staff, peers, and students.
Additionally, you can offer tools to improve everyone's knowledge and confidence in mitigating these situations. Options include:
Take advantage of these resources to establish civility in all learning environments. Doing so will facilitate positive, interpersonal relationships and promote more meaningful learning. Additionally, by role-modeling positive behaviors, you can make students aware of behaviors that are characteristic of incivility. Finally, you can feel confident knowing you have prepared your students to be more mindful and better equipped to address these behaviors as they enter clinical practice.
---
Authors: Stephanie Gedzyk-Nieman, DNP, MSN, RNC-MNN; Benjamin Smallheer, PHD, RN, ACNP-BC, FNP-BC, CCRN, CNE; Margory Molloy, DNP, RN, CNE, CHSE; and Brett Morgan, DNP, CRNA, FAAN, wrote a paper on the topic of gender incivility for Nursing Forum journal. You can read it — "Faculty development workshop on gender-associated incivility in nursing education" — in the October 2021 issue to learn more. Their paper was also the topic of a session — "Call to action: Strategies to address gender-associated incivility in nursing education" — at the October 2021 National Nurse Educator Summit.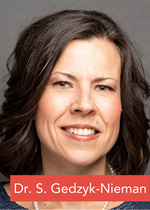 Dr. Gedzyk-Nieman is an assistant professor at Duke University School of Nursing. She leads the maternal and child health content for the Accelerated Bachelor of Science in Nursing program. Her area of scholarship is improving the learning experience for gender-minority students.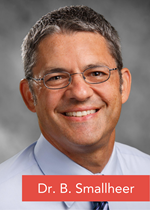 Dr. Smallheer is an associate professor at Duke University School of Nursing. He leads the Adult-Gerontology Acute Care Nurse Practitioner program and is an active clinician. His area of research and scholarship include advancing the learning experience for students in nursing education through the use of technology and innovative teaching strategies.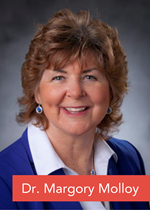 Dr. Molloy is an associate professor at Duke University School of Nursing and the Assistant Director of the Center for Interprofessional Education and Care Center. Her area of scholarly work includes training of simulation facilitators in nursing education to impact both student learning experiences and patient care.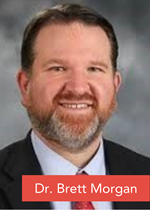 Dr. Morgan is the Senior Director for Education and Practice at the American Association of Nurse Anesthesiology. He is the former Nurse Anesthesia-DNP program director at Duke University School of Nursing. His work focuses on improving access to safe surgery through nurse-driven models of anesthesia care. In addition, he continues to work on multispecialty approaches to decreasing incivility in the perioperative environment.
The team has disseminated its work on gender-incivility at both national and international conferences, as well as published their work in Nursing Forum.
Dr. Gedzyk-Nieman is presenting a session on "Inclusion of LGBTQ+ healthcare into nursing education" at the upcoming National Nurse Educator Summit, April 10-13, in Seattle. Dr. Molloy will present on "Using trigger films to confront racism and bias in health profession education" at the same event.
---
REFERENCES
1. Carnevale, T., & Priode, K. (2018). "The Good Ole' Girls' Nursing Club": The Male Student Perspective. Journal of transcultural nursing: official journal of the Transcultural Nursing Society, 29(3), 285–291. https://doi.org/10.1177/1043659617703163
2. Carrigan, T.M., & Brooks, B.A. (2016). Q: How will we achieve 20% by 2020? A: Men in nursing. Nurse Leader, 14(2), 115-119. https://doi.org/10.1016/j.mnl.2015.12.012
3. Clark, C. M., & Ritter, K. (2018). Policy to Foster Civility and Support a Healthy Academic Work Environment. The Journal of nursing education, 57(6), 325–331. https://doi.org/10.3928/01484834-20180522-02
4. Eka, N., & Chambers, D. (2019). Incivility in nursing education: A systematic literature review. Nurse education in practice, 39, 45–54. https://doi.org/10.1016/j.nepr.2019.06.004
5. Gedzyk-Nieman, S. A., & Svoboda, G. (2019). Exploring attitudes of acceptance of males in nursing among registered nurses. Journal of nursing management, 27(3), 647–654. https://doi.org/10.1111/jonm.12723
6. Heikes J.E. (1991). When men are the minority: the case of men in nursing. The Sociological Quarterly, 32(3), 389‐401. https://doi.org/10.1111/j.1533-8525.1991.tb00165.x
7. Hodges, E. A., Rowsey, P. J., Gray, T. F., Kneipp, S. M., Giscombe, C. W., Foster, B. B., Alexander, G. R., & Kowlowitz, V. (2017). Bridging the Gender Divide: Facilitating the Educational Path for Men in Nursing. The Journal of nursing education, 56(5), 295–299. https://doi.org/10.3928/01484834-20170421-08
8. Kanter, R.M. (1977). Some effects of proportions on group life: Skewed sex ratios and responses to token women. American Journal of Sociology, 82(5), 965-990. https://doi.org/10.1086/226425
9. Kim, K.A., Won, M.H, Shin, S.H., Go, G.Y., & Choi, J. (2016). Male nursing students' practicum experiences on delivery room. Journal of the Korean Academia‐Industrial Cooperation Society, 17(2), 458‐469. https://doi.org/10.5762/KAIS.2016.17.2.458
10. Kirkpatrick, D., & Kirkpatrick, J. (2006). Evaluating Training Programs. 3rd ed. San Francisco, CA: Berrett‐Koehler Publishers.
11. Morgan, B., Smallheer, B., Molloy, M., & Gordon, H. (2018, July 19-23). Identifying strategies for addressing perceived barriers to education for pre-licensure male nursing students [Podium presentation]. 29th International Nursing Research Congress: Innovative Global Nursing Practice and Education Through Research and Evidence-based Practice, Melbourne, Australia. https://sigma.nursingrepository.org/handle/10755/624161
12. Powers, K., Herron, E. K., Sheeler, C., & Sain, A. (2018). The Lived Experience of Being a Male Nursing Student: Implications for Student Retention and Success. Journal of professional nursing : official journal of the American Association of Colleges of Nursing, 34(6), 475–482. https://doi.org/10.1016/j.profnurs.2018.04.002
13. Smallheer, B., Gedzyk-Nieman, S. A., Molloy, M. A., Clark, C. M., Gordon, H., & Morgan, B. (2021). Faculty development workshop on gender-associated incivility in nursing education. Nursing forum, 56(4), 1044–1051. https://doi.org/10.1111/nuf.12615
14. Smallheer, B., Morgan, B., & Stern, R. (2020). A historical look at men's involvement in nursing and leadership in GAPNA. Geriatric nursing (New York, N.Y.), 41(1), 52–53. https://doi.org/10.1016/j.gerinurse.2020.01.003
15. Stott A. (2007). Exploring factors affecting attrition of male students from an undergraduate nursing course: a qualitative study. Nurse education today, 27(4), 325–332. https://doi.org/10.1016/j.nedt.2006.05.013
16. Younas, A., Sundus, A., Zeb, H., & Sommer, J. (2019). A Mixed Methods Review of Male Nursing Students' Challenges during Nursing Education and Strategies to Tackle these Challenges. Journal of professional nursing: official journal of the American Association of Colleges of Nursing, 35(4), 260–276. https://doi.org/10.1016/j.profnurs.2019.01.008
---
HAVE YOU EXPERIENCED GENDER INCIVILITY? SHARE IN THE COMMENTS BELOW TO HELP OTHERS FACING THIS ISSUE.
---