THE 4 NURSING REMEDIATION STEPS THAT GAVE STUDENTS NEW HOPE
Nov 2, 2022, 14:57 PM
<5.5-min. read> Nursing remediation is now a crucial part of successfully readmitting students to a Pennsylvania program if they initially fail a course.
---
HOW NURSING STUDENTS EARNED A 2ND CHANCE BASED ON A NEW NURSING REMEDIATION PROCESS
---
INTRODUCTION:
Student attrition from a nursing program can have a negative impact on faculty, peers, and the program. Faculty may experience role strain as they work to uphold the standards of a quality program and curriculum while making efforts to facilitate learning for students who are at risk. As a former remediation coordinator for a nursing program, I can empathize with faculty who may feel torn or unsure of how to approach student success concerns. When viewing the many factors that can affect student success as a web of causation, it's not difficult to perceive why typical remediation strategies may be broadly ineffective. Successful interventions that combine targeted learning resources and resources specific to the student can result in an approach that encompasses accountability, empowerment, and achievement.
—
Honey Holman, MSN, RN, ATI Nursing Education Consultant
---
BY
MICHELLE WALLACE, EDD, MSN, RN
CATHY WEINHEIMER, MSN, RN, CNE
MEGAN ZERILLO, DNP, RN, CNE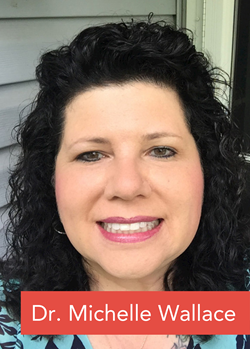 Nursing education is challenging and unlike other educational programs with which most college and university students are experienced. For example, at a Pennsylvania community college,
Reading Area Community College
, students who failed a course were removed from the nursing program. To reapply for admission, the student had to repeat the failed course and then pass a re-entry theory exam and skills validation.
---
LEARN ABOUT NURSING REMEDIATION USING PULSE
---
That process initially seemed to be working. Readmitted students were found to be successfully passing the re-entry exams. However, ultimately, they were unsuccessful in either program completion or passing the NCLEX.
Faculty determined they needed to identify the cause of students' failures. The educators' examination led them to discover that students identified multiple barriers to their success, most commonly work schedules, test anxiety, lack of study skills, and time management.
The college's school of nursing realized that recognizing what was causing students to fail was an opportunity for the program to learn what could be improved. As a result, the faculty used the situation to evaluate and update its readmission process. Their goal was to support students and strengthen the areas in which students were challenged as they waited for readmission. This was particularly important because the program only allowed admission once per year.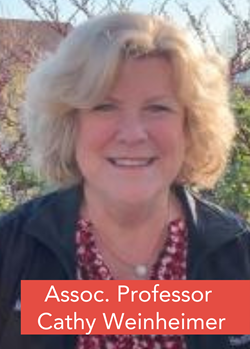 PREPARING FOR READMISSION & SUBSEQUENT NURSING REMEDIATION
The program identified 4 steps for the readmission process for students who were unsuccessful in a nursing course. Each student would:
1) Meet with the Director of Nursing Programs. This initial meeting served 3 purposes:
to review potential barriers to the student's success
to review the one-time readmission process
to review the remediation course.
The faculty specifically designed this structured, supportive readmission process to act as a retention strategy for the students. Previously, students who wished to readmit into the program were given course objectives to prepare for the readmission exam and skills-competency testing. The program also previously required students to provide a letter that outlined what changes individual students planned to make upon readmission to ensure their success. Under the new plan, students would get far more structured and individualized support.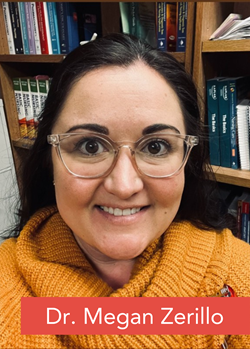 2) Begin a new readmission process. Students were guided in using specific ATI products in the revised readmission student remediation course. They also were given a defined study plan to fill in their knowledge gaps and assist them in overcoming individual challenges.
3) Meet their support system. The next step in preparing for readmission success was for the students to meet their Student Success Coach and their Skills/Simulation Lab Team Leader. These individuals would be central in ensuring the students stayed on track.
4) Accept supervision by and advice from faculty. Once a student was readmitted to the program, the student's academic progress was monitored by the Director and Student Success Coach. A student who showed poor academic performance at any time throughout the program reattempt was required to, again, meet with the Director and Student Success Coach. These faculty members helped the student understand the barriers they continued to face, provided support, and developed or suggested strategies for improvement.
IDENTIFYING A SUCCESSFUL STRUCTURE FOR NURSING REMEDIATION
As the Reading Area Community College's nursing faculty added more structure to the readmission process, they faced their next question: What was the best way to design student remediation? They began brainstorming with a backward design in which they examined students' needs. These included the identification of knowledge gaps, study skills, test-taking, stress management, and community resources. As faculty identified and determined the best way to close knowledge gaps, they introduced ATI resources into the readmission process.
Faculty aligned ATI modules with content outlines and objectives from each program course. They incorporated practice assessments at the beginning of each main content area to determine student competency with the material. Using these assessments, students could focus their studying and faculty could provide appropriate remediation recommendations. Reading educators incorporated a variety of ATI products in the remediation course to align with course objectives:
Skills Modules 3.0
HealthAssess
Practice assessments
Pharmacology Made Easy 4.0
Dosage Calculation and Safe Medication Administration 3.0
Learning System RN 3.0
Real Life RN
Video Case Studies RN 2.0
The Leader
Civility Mentor
Nurses Touch
Achieve
NurseLogic 2.0.

---
Click HERE to download a PDF of the poster for easy reference.
---
MAKING NURSING REMEDIATION A COMMITMENT
The program developed a learning contract for both students and faculty to sign. The contract identified responsibilities and remediation course expectations. Faculty used modules within the learning management system (LMS) to house the documents, along with resources to support student readmission preparation. The remediation course was self-paced allowing students to work flexibly within their schedules. The students also developed a study plan with the Student Success Coach establishing deadlines and bi-weekly meetings (either remote or in-person) to check in and review their progress. These meetings included reviewing ATI completion, clarifying knowledge gaps, and providing supplementary resources as needed.
Faculty created additional resources to guide students, such as a readmission checklist and a calendar template. This checklist — linked to the program readmission process — included:
reminders of important dates (i.e., readmission exam and skills-competency testing)
materials to review (course objectives, ATI content aligned to courses)
extra review resources
study tips.
The calendar and checklist were easy to modify for future cohorts and could be customized by students to meet their individual study needs.
ASSESSING THE NURSING REMEDIATION SUCCESS OF COHORT #1
After completing the remediation course, the first cohort of 6 students experiencing the new process took the readmission theory exam. 5 passed the exam, and 1 failed. The 5 who passed then went on to pass the skills competency testing. All 5 of these students were readmitted to the final nursing course. 4 of the 5 students then passed the reattempted course and subsequently passed the NCLEX on their first attempt.
Students in the initial cohort answered a survey after completing the remediation course. The results demonstrated that the students felt prepared to continue in the program, expressed they liked working at their own pace, and felt the faculty check-ins helped to motivate them. One area in which students suggested improvement was the amount of content in the remediation course; the content load left many feeling overwhelmed. Based on the survey results, faculty began planning for ways to streamline content review to each student's individual learning needs.
REPLICATING NURSING REMEDIATION SUCCESS WITH NEW COHORTS
Since its initial launch, the remediation course has been replicated and expanded for all students readmitting into the nursing program. Reading faculty also have increased collaboration with both college and community support services for identified student barriers, such as food and housing insecurity, multilingual learning, and counseling services. Additional improvements to the remediation course will include faculty-facilitated knowledge-check assignments at scheduled meetings and the incorporation of simulation activities to address learning styles, knowledge gaps, and the application of knowledge to enhance clinical reasoning and judgment.
---
Authors: Michelle Wallace, EdD, MSN, RN; Cathy Weinheimer, MSN, RN, CNE; and Megan Zerillo, DNP, RN, CNE, are faculty at Reading (Pa.) Area Community College. They developed a poster presentation on the topic of student readmission and remediation that was presented at the October 2021 National Nurse Educator Summit.
Dr. Wallace is Director of Nursing Programs at the college.
Associate Professor Weinheimer teaches about Nursing & Skills and is a Simulation Lab Team Leader.
Dr. Megan Zerillo is Assistant Professor of Nursing and a Health Professions Student Success Coach.
---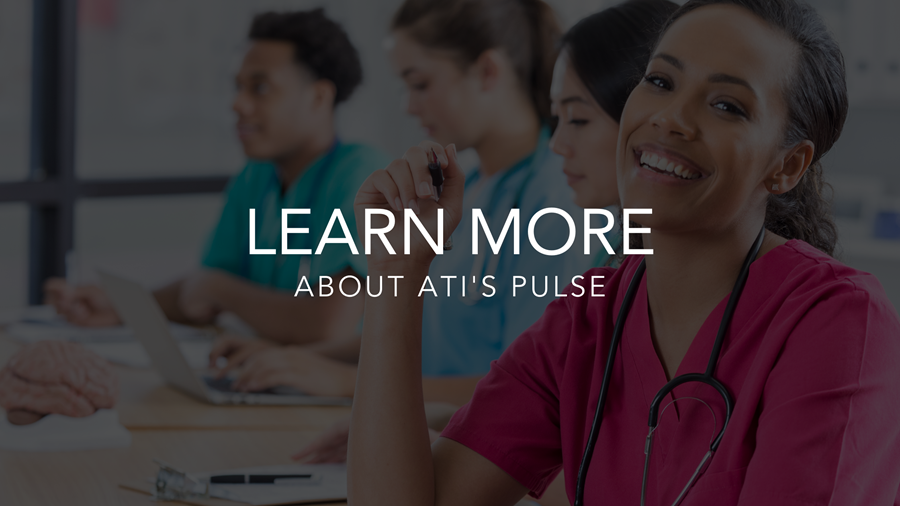 ---